Collectibles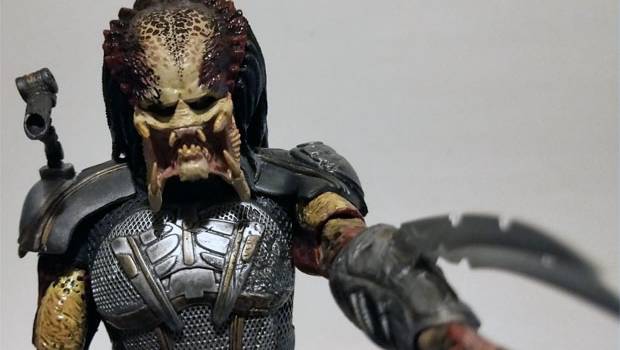 Published on September 18th, 2018 | by James Wright
The Predator: Predator Fugitive NECA Action Figure Review
Summary: The Predator: Predator Fugitive from NECA perfectly recreates this movie creature in miniature form!
The Predator: The Fugitive Predator Action Figure Review (NECA)
Based on the new Predator film (The Predator), NECA have released their latest 8" (20.32cm) action figure which is not only extremely detailed but features over 30 points of articulation. Like other products from NECA, the Fugitive Predator successfully captures the appearance of its fictitious movie counterpart and the attributes are flawless. The Predator: The Fugitive Predator Action Figure also comes in a deluxe 5 panel window box which is a display in itself and mirrors the film imagery well. However all action figures should be opened and proudly put on display!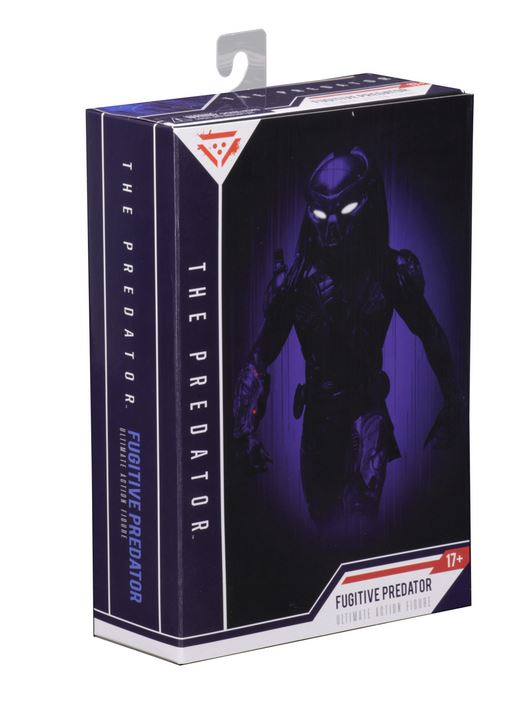 Given that this figure is 8 inches in height, the sculpt quality is faultless and whether that's the detail on the head, body or accessories, everything has been meticulously done. However NECA are more than action figures because as mentioned, the Fugitive Predator features over 30 points of articulation which allows you to pose this product in a myriad of ways to create your own action scenes. I also commend NECA on the articulation joints because unlike some other figures, they don't stand out too much and look like they are part of the product. Given that, it's all a balancing act standing the figure, especially when doing the more outrageous stances.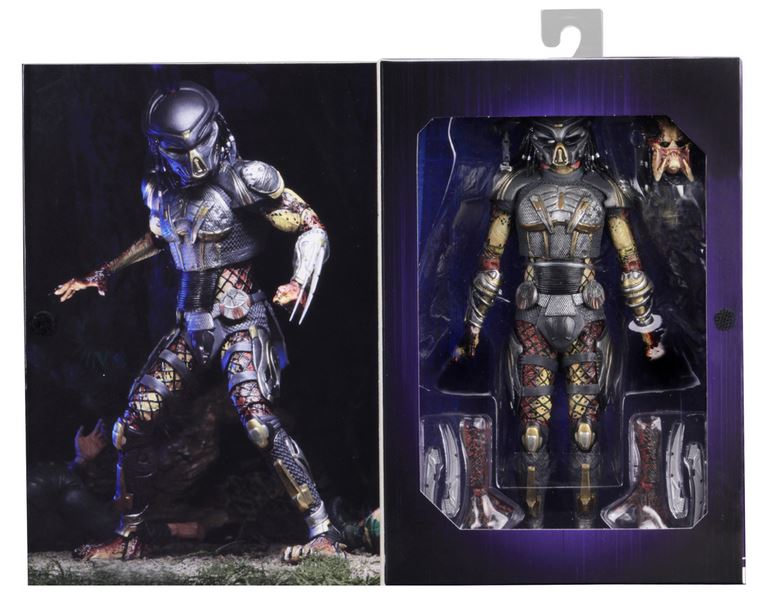 Furthermore, the product is well packed from NECA but just be careful removing some of the accessories. Out of the box, you'll be flabbergasted at how good this figure looks and it's impressive to say the least from its sculpt, paint and lots of articulation. The Fugitive Predator also comes with two different swappable heads (masked and unmasked) plus interchangeable forearms, hands, wrist blades and a shoulder cannon to increase the scope of how this figure is displayed. The highlight of this figure for me was the detail on the head and body of the figure, including the paint job that doesn't make this product feel like it has come off the assembly line but rather, some war-torn alien planet.
Our Gallery
Final Thoughts?
The Predator: The Fugitive Predator Action Figure from NECA is another great product from this company which brings this fictitious movie character to life in miniature form of just 8 inches. It also has an excellent sculpt with some unparalleled attention to detail and the ability to pose it in a variety of different positions courtesy of its 30 points of articulation is a treat.
So if you're a fan of quality action figures of the Predator franchise, this is a must have product!
NECA Gallery