News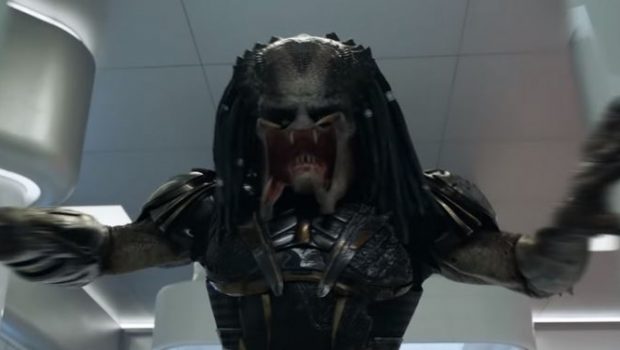 Published on October 31st, 2018 | by Admin
The Predator Arrives on 4K Ultra HD
The Predator Arrives on 4K Ultra HD™, Blu-ray™, DVD & Digital on Wednesday 12 December, along with Predator 4-Movie Collection.
The hunt has evolved – and so has the explosive action – in the next chapter of the Predator series, from director Shane Black (Iron Man 3). Now, the most lethal hunters in the universe are stronger, smarter and deadlier than ever before….and only a ragtag crew of ex-soldiers and an evolutionary biology professor can prevent the end of the human race.
With the special edition Predator 4-Movie Collection, fans can experience four times the terror with a killer collection of action-packed Predator movies, plus four collector cards of the original film poster re-issue with some of the franchises most iconic quotes on the back.
The Predator 4K Ultra HD™, Blu-ray™ & DVD SPECIAL FEATURES
Deleted Scenes
A Touch of Black
Predator Evolution
The Takedown Team
Predator Catch-Up
Gallery
The hunt for the perfect holiday gift is over!