Books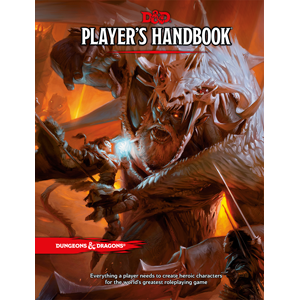 Published on August 19th, 2014 | by admin
The Player's Handbook is available now for a suggested RRP of AU$49.95.
Joining the Player's Handbook is the Dungeons & Dragons Starter Set – your gateway to action-packed stories of the imagination. This box contains the essential rules of the game plus everything you need to play heroic characters on perilous adventures in worlds of fantasy.
Ideal for a group of 4 – 6, the Dungeons & Dragons Starter Set includes a 64-page adventure book with everything the Dungeon Master needs to get started, a 32-page rulebook for playing characters level 1 – 5, 5 pre-generated characters, each with a character sheet and supporting reference material, and 6 dice.
For more Dungeons & Dragons information and product line-up, including PC and mobile games, tabletop roleplaying adventures, digital tools, collectible miniatures, comics, apparel and more visit DungeonsandDragons.com and stay tuned for more Dungeons & Dragons offerings and release dates to be announced in the coming months. Also, be sure to follow D&D on Facebook and Twitter.