Blu-ray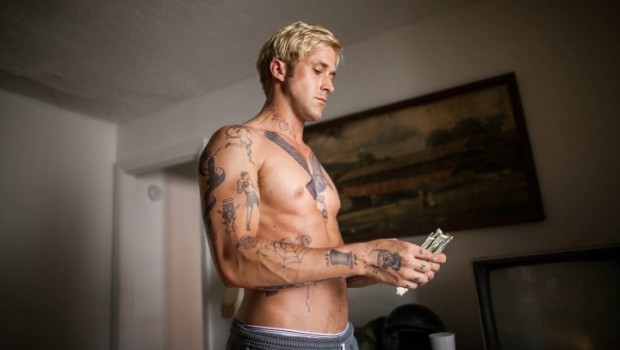 Published on September 9th, 2013 | by Admin
The Place Beyond the Pines Blu-ray Review
Summary: The Place Beyond the Pines is a profound and haunting film that will stay with you long after the credits. Few films can pull off a narrative structure like this and even fewer have the chops to back up the weighty themes presented within. Simply put, The Place Beyond the Pines is a strong contender for my favourite film of the year
Derek Cianfrance's The Place Beyond the Pines, judging solely on the basis of the trailer, looked like a mildly interesting crime thriller focusing on the high octane exploits of Ryan Gosling's motorcycling bank robber and his attempts to evade capture by Bradley Cooper in a game of cat and mouse a la Heat.  Surprisingly the film is so much more than that, instead being a fascinating meditation on paternal identities and attempting to explore the truths of the old adage of the sins of the fathers being revisited on the sons.
Staged as a triptych of interconnected stories, The Place Beyond the Pines initially follows the story of Luke Glanton (Ryan Gosling), or Handsome Luke as he's known in his profession as a daredevil stuntman. Living a life on the road, Luke returns to Schenectady, New York only to find that a one night stand shared with a woman named Romina (Eva Mendes) has resulted in the birth of a son he never knew existed. Feeling an obligation to be there for his child and provide for both him and his mother at least financially if not emotionally, Luke gives up his nomadic ways and attempts to settle down in Schenectady, much to the chagrin of Romina's current partner Kofi (Mahershala Ali).
Luke seeks out a job working for mechanic Robin (Ben Mendelsohn, whose career has shot into the stratosphere since his mesmerising turn as 'Pop' in Animal Kingdom) but it's not the most lucrative of businesses and pretty soon, despondent, Luke agrees to join Robin in his previous occupation as a bank robber, using his unique skill set on a motorcycle to effortlessly evade capture.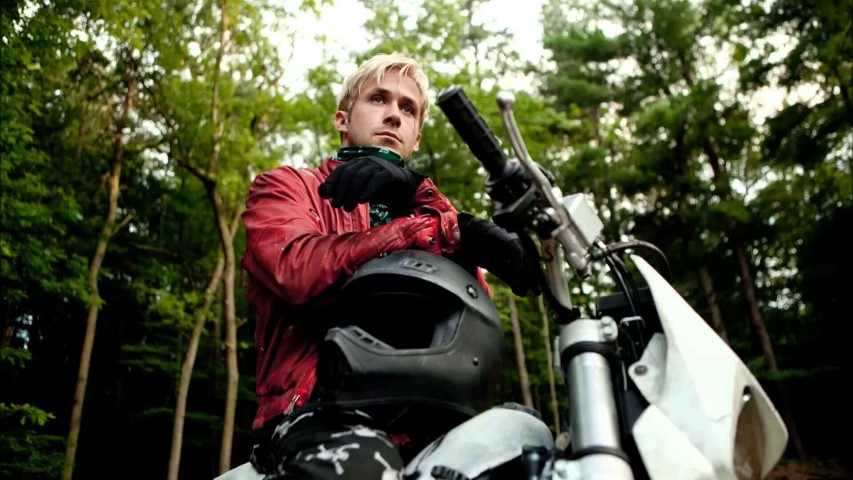 This sends Luke on a collision course with fledgling police officer Avery Cross (Cooper), who also has a young son; after taking a bullet in the line of duty, Cross is hailed as a kind of wunderkind, but after accompanying corrupt officer Peter Deluca (Ray liotta) on an illegal raid in order to obtain some dirty money, Cross finds himself drawn into a web of corruption and backroom politics as he struggles to reconcile his feelings about his participation and the prospect of betraying the code of honour amongst police officers in order to expose the underhanded dealings going on in his department.
The third act flash forwards fifteen years and focuses on Luke and Avery's children, now teenagers, and the ramifications of their chance meeting at high school. Cross is now a high profile District Attorney with his eyes on running for attorney general and his son AJ (Emory Cohen) has just relocated from his mother's to live with him. Jason (Dane DeHaan), Luke's son, is, as AJ calls him, a loner stoner who is initially reticent to hang out with AJ but soon discovers that they share a mutual love for getting high. Jason soon finds that AJ is a bit of a grandiose bully and tries to distance himself from him, but circumstances dictate that their paths keep crossing, ultimately with consequences that will resonate through the lives of all involved.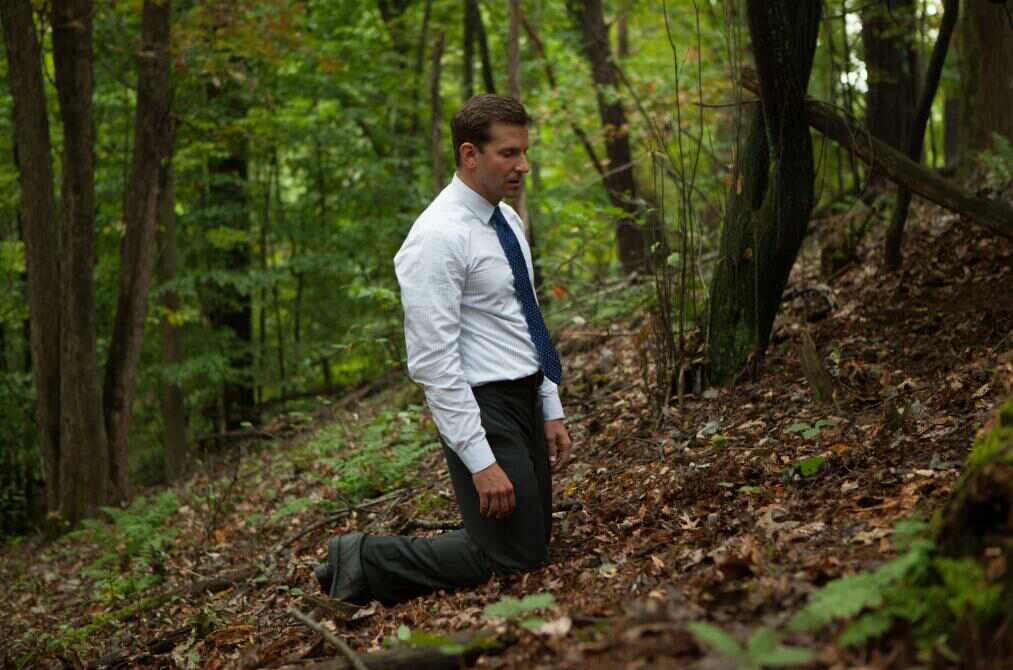 The Place Beyond the Pines has a structure that some viewers may find deterring, especially a pretty major shift that takes place about 40 minutes in; another bone of contention, besides the film not being at all like the highfalutin action extravaganza promised by the trailer, seems to be the way the third act plays out, with some arguing that the impact of the preceding acts is almost entirely absent.
Personally I didn't share these complaints and was as enamoured by the film when the credits ran as I was when it opened; certainly a few points seemed a tad contrived and certain actions out of character, mainly Jason's, but the effects of the actions of the fathers and how they impact the lives of their children was, for me, absolutely riveting, and yet the onus isn't placed squarely on the shoulders of the dads but accountability is also afforded to the actions of the individual. The Place Beyond the Pines is a slow burning account of the ways a few simple actions can alter the trajectories of the lives of these both directly and indirectly involved; particularly enlightening is Avery Cross's act, where supposedly noble actions aren't necessarily made for those reasons, using certain decisions to highlight how they were made more to benefit a character rather than due to an inherent sense of morality.
Special mention must also go to the haunting soundtrack by Mike Patton of Faith No More (And about a million other bands too extensive to list here) fame, with each measured and foreboding note perfectly placed. The fact that he's one of my favourite artists certainly doesn't hurt, but his accomplished soundtrack really does serve to accentuate the sombre mood of the film.
Audio/ Visual
The Place Beyond the Pines has a naturalistic look that's perfectly conveyed by the transfer, with inky blacks and consistent colour tones. The detail is crisp and there's no sign of banding or aliasing, although there are slight instances of uneven grain in certain scenes; this can be attributed more to the cinematography rather than the transfer though, which is of the high quality one would expect for a Roadshow release.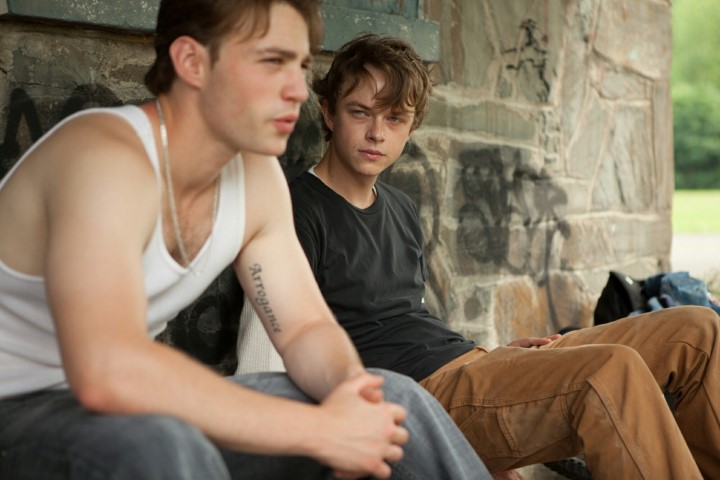 The audio track is realistic and presented in 5.1 surround, with a dynamic and robust transfer that is a perfect accompaniment to the brilliant score by Mike Patton. Dialogue is delivered cleanly and the channels are clearly delineated with no evidence of audible bleed through.
Special Features

Special features include a commentary track by Derek Cianfrance that manages to achieve the nigh impossible task of holding your interest over the film's extensive running time, laden with technical information and anecdotes from the shoot. Also included on this release is a perfunctory featurette and a collection of four deleted scenes.
–      Director's Commentary
–      Going to 'The Place Beyond the Pines'
–      Deleted and Extended Scenes: 80/20 (2:50), Luke Goes to Jail (4:04), Military School (1:34)  and Jason Meets Dean at Robin's (1:34)
Final Thoughts

Profound, gracefully structured and bolstered by strong performances all round, The Place Beyond the Pines is a profound and haunting film that will stay with you long after the credits. Few films can pull off a narrative structure like this and even fewer have the chops to back up the weighty themes presented within. Simply put, The Place Beyond the Pines is a strong contender for my favourite film of the year; some may come into it expecting an entirely different film, as evidenced by the misleading trailer, but if they persevere once their expectations are subverted they'll discover a much more beautiful and thought provoking beast that will resonate deeper than any cops and robbers chase captor ever could. Highly recommended.
Reviewer Sean Warhurst