Comics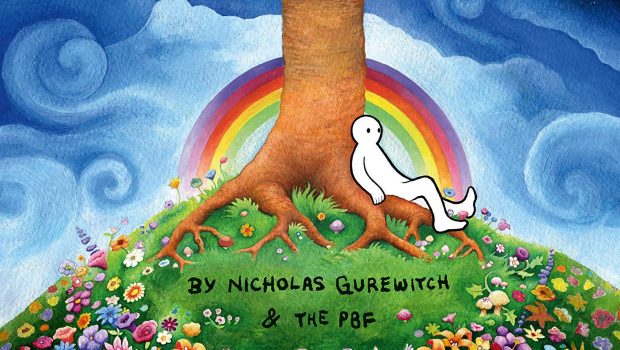 Published on December 11th, 2019 | by Tim Chuma
The Perry Bible Fellowship (10th Anniversary Edition)
Summary: 10 years of the wild and wacky world of the Perry Bible Fellowship. Includes the 'lost strips' that never made the cut originally.
If you have been anyway near the internet at all in the past 10 years you would have seen one of these comics as they have been shared around quite a bit. They did originally run in college newspapers and underground publications and also on the author's website.
As with any web comic it can be hit and miss with some of them, but in this case more of them hit or they wouldn't be so popular. Some of them can be quite dark considering they use such cute characters. Fairy stories and kids' stuff do not usually deal with such serious themes outside of stories such as Disenchanted but that was not around when these were first being created.
For the hard cover edition the format of some of the comics has been changed to fit in into the vertical format, but they are all present and correct.
Special edition to this book are the lost comics with an explanation as to why they are never used. "I forgot to put it in the last book" or "it was put in a bottom drawer and forgotten about" I can understand having drawn a lot over the past year and not being able to find an individual sketch out of the hundreds.
Even though it seems like a book for kids, I would not let them read it due to the sex references and some of the darker themes.
I have seen some of these comics be repurposed and also some mash-ups but have not heard the reaction of the creator to those. It would be a different world if Perry Bible Fellowship ended up with the conventions and not Penny Arcade.
I would recommend this if you have a bit of an out-there sense of humour are more cynical to normal stories, which is practically everyone these days so it should do well.
Comic Details:
Writer: Nicholas Gurewitch
Artist: Nicholas Gurewitch
Cover Artist: Nicholas Gurewitch