Games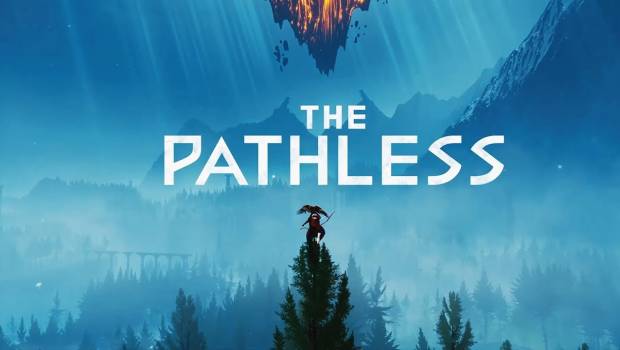 Published on October 29th, 2020 | by Andrew Bistak
THE PATHLESS COMING TO PLAYSTATION
The Pathless, a mythic adventure of an archer and an eagle in a vast forest. Annapurna Interactive and Giant Squid Studios are teaming up with iam8bit to release a physical edition of The Pathless for PlayStation 5 on 8th December 2020. The Day One Edition will be available for pre-order at Australian retailers and will include six premium art cards.
Developed by the award-winning team behind ABZÛ, The Pathless sees players take on the role of the Hunter, a master of archery who travels to a mystical island to dispel the curse of darkness gripping the world. The Hunter must forge a connection with an eagle companion to hunt corrupted spirits, in turn being careful to not become the hunted.
Players will explore misty forests full of secrets, solve puzzles in ancient ruins and be tested in epic battles. The bond between the Hunter and eagle and the fate of the world hang in the balance.
For a deeper look at the game, check out this walkthrough video featuring commentary from the game's director Matt Nava
In early 2021, Annapurna Interactive, Giant Squid Studios, and iam8bit will also release a vinyl soundtrack for The Pathless, with music by Grammy-nominated composer Austin Wintory. With The Pathless, Wintory brings another wholly unique aural experience — encompassing both the wandering serenity of the game's hunter hero and the epic encounters with the cursed island's inhabitants. It's a nuanced and dynamic career achievement for Wintory, encased in a beautifully illustrated jacket by Emmy-winning artist, Elaine Lee. It's a symbolic album, too — harkening in the next generation of consoles with absolute grace.
"We love physical games and vinyl. They're not just cherished collectibles, but also cultural and archival artifacts," said Amanda White and Jon M. Gibson, co-owners and co-creative directors of iam8bit. "We're thrilled to produce Annapurna Interactive and Giant Squid's first PlayStation 5 Physical Edition."
See details below for more information on The Pathless PlayStation 5 Physical Edition and vinyl soundtrack:
The Pathless PlayStation 5 Day One Edition
PlayStation 5 physical edition
Includes 6 premium art cards
The Pathless Vinyl Soundtrack:
2xLP gatefold jacket
Cleansed Blue and Cursed Red vinyl
Music by Grammy-nominated composer, Austin Wintory
Album art by Emmy Winner, Elaine Lee
Mastered for vinyl by Townsend Mastering