Blu-ray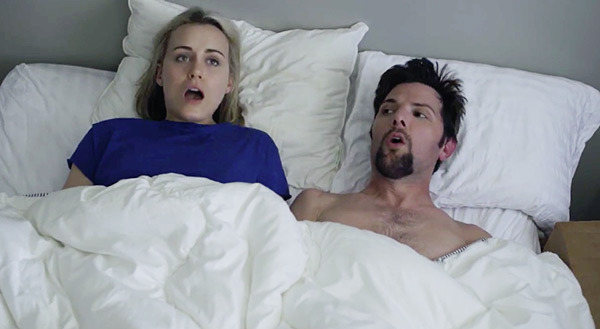 Published on October 7th, 2015 | by admin
The Overnight coming soon to Blu-ray & DVD!
TAYLOR SCHILLING (TVs Orange Is the New Black, The Lucky One) stars alongside funny men ADAM SCOTT (Parks & Recreation, Step Brothers) and JASON SCHWARTZMAN (The Grand Budapest Hotel, Marie Antoinette) in the highly entertaining The Overnight. An honest and clever comedy about the exploration of adult sexuality.
Alex (Scott), Emily (Schilling), and their son have recently moved to Los Angeles' Eastside from Seattle. Feeling lost in a new city, the couple is desperate to find their first new friends. After a chance meeting with Kurt (Schwartzman) and his wife Charlotte (Judith Godreche, Potiche,
Stoker) at the neighbourhood park, they gladly agree to join family pizza night at the home.
As it gets later and the kids go to bed, the family 'play date' soon becomes increasingly more revealing and bizarre as adventurous Kurt and Charlotte softly push Adam and Emily to explore their comfort boundaries. As the night goes on, the couples begin to open up in ways they never have before, resulting in a unique and hilarious night they'll never forget.
The Overnight will have viewers cringing and laughing right until the end, as a free and explorative couple tries to guide an uptight and traditional couple through a wild and unexpected adult sleepover. Written and directed by Patrick Brice (Creep, Hang Loose).