Films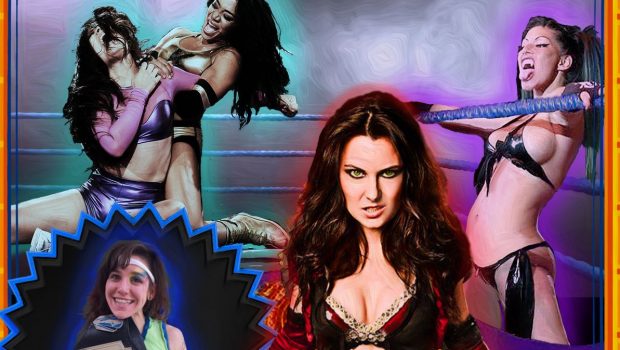 Published on May 11th, 2021 | by Tim Chuma
The Other Side of the Ring (2021) Review
Summary: What you get out of this one depends on if you are into the wrestling scene and if you know any of the ladies involved.
Four women wrestlers from various USA-based leagues are interviewed and talk about their experiences in the industry. What you get out of this documentary will depend on if you are into wrestling and know who these people are.
While I know people who are super into WWE and have even wrestled in local leagues in the USA, my exposure to wrestling is limited to Rock and Roll Wrestling at the local pub. I know it is known as the "big show" in the USA with the smaller leagues feeding into the big ones and there are even the backyard matches where it is more real but for no money at all.
Each of the people have their own story and operated in a different part of the industry. Shelly Martinez would be the most famous for people who know WWE wrestlers and she said even though she was on TV, it did not mean she got much money and she got into trouble for asking too many questions.
This documentary was quite odd, a lot of the footage is used over and over as it would be expensive to get the rights to the WWE footage and there are strange clip art insertions for no real reason to break things up. There is a smoke alarm beeping from low battery throughout one of the interviews. Couldn't they got a broom and taken out the battery?
I would recommend this one if you are a fan of women's sport and wrestling and want to see a different perspective from the slickly produced image that comes through from the official productions that the WWE and other companies usually put out.
Trailer:
Film details:
Director: Jeremy Norrie
Featuring: Delilah Doom, Shelly Martinez, Keta Meggett & Gunnar, Katarina Leigh Waters
Country: USA
Genre: Documentary
Length: 115m