Events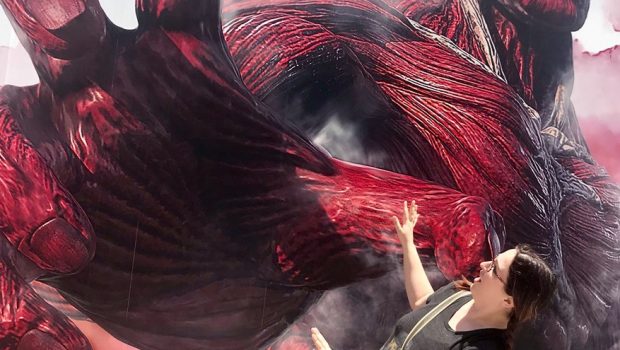 Published on June 27th, 2019 | by Caryn Lix
The Osaka's Universal Studios Experience (2019)
With so much to do in Japan, a visit to Osaka's Universal Studios might not top your list of must-sees, especially given its relatively high cost. But if you find yourself in the Kansai area, USJ might just be worth your while — and here's why!
Where USJ Diverges from the United States
In many ways, Universal Studios Japan is pretty similar to its counterpart in Florida. You'll find most of the same areas, rides, and attractions, except they'll be in Japanese, which might be a deterrent if you don't speak the language. However, if you go at the right time of year, there's an attraction that beckons people from all over the world — namely, Cool Japan. Every year for a limited time, USJ allows Japanese properties to take over some of their more standard entertainment (which is worth checking beforehand in case a ride you really wanted to experience is shut down — for example, when I was there, the Terminator 3D Adventure had become the Japan Real Attack on Titan experience).
This summer, Cool Japan features Attack on Titan, Godzilla, Neon Genesis Evangelion, and Pretty Guardian Sailor Moon. And those are experiences you won't get anywhere else in the world!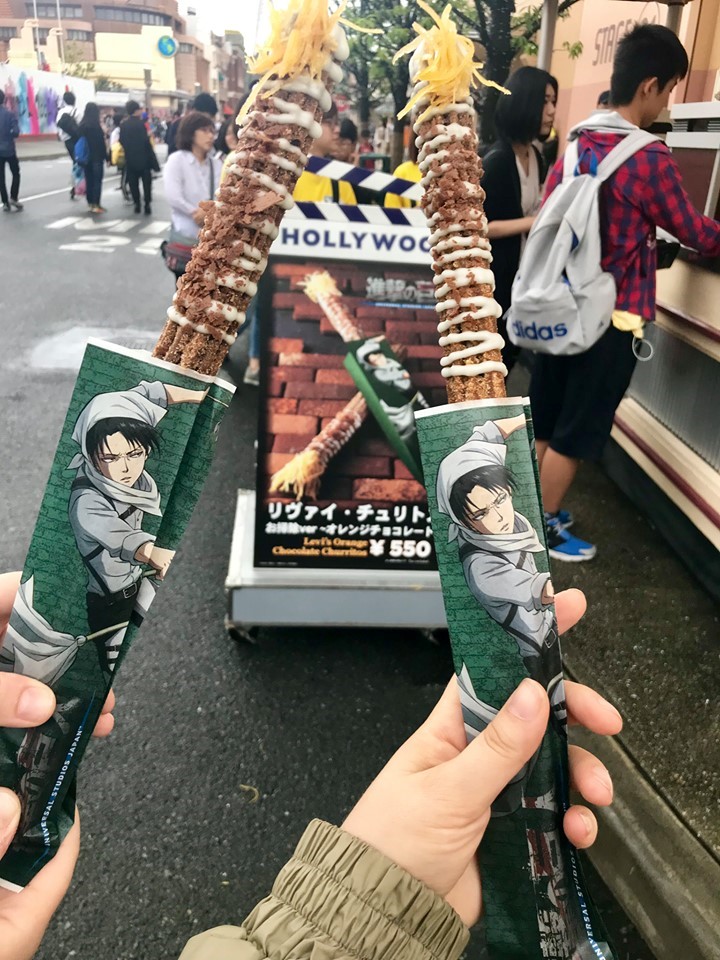 Visiting USJ as an English Speaker
From the moment you arrive at USJ, the first thing you'll notice is how genuinely happy the staff seems to be there. You'll get huge amounts of enthusiasm, waving, smiling, and attempts to speak English — most of them pretty successful. Even though the rides are in Japanese, the stories aren't all that complicated. You don't really need an explanation of why the Green Goblin is hurling bombs at your lurching vehicle. Just sit back and enjoy it! The staff will do almost anything to make your experience more fun, and most of them either speak English or are willing to give it a go, so don't let your inability to speak Japanese deter you from a visit.
The Experience
As with Universal Studios Orlando, USJ divides itself into areas based on film properties. There are eight main areas in USJ: The Wizarding World of Harry Potter, Minion Park, Universal Wonderland, Hollywood, New York, San Francisco, Jurassic Park, and Amity Village. Each area is a world unto itself. From the moment you step inside, your suspension of disbelief triggers; you really could be wandering the streets of New York in the 1930s. The Wizarding World of Harry Potter is particularly amazing. It's set apart from the rest of the park by a short, forested walk, and the approach adds mystery and intrigue before you finally come across Hogsmeade Village. Even though the actual area of the Harry Potter attraction is somewhat smaller than in Orlando, the park has used space so well you'll feel like you're in a vast area living out your wildest dreams — preferably with a mug of butterbeer in hand!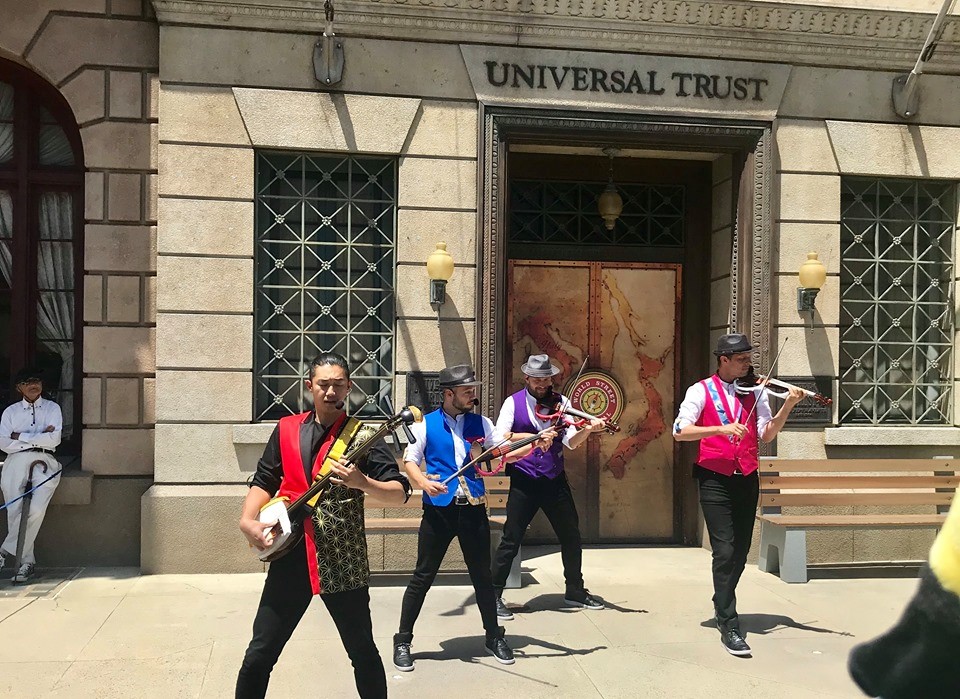 If you're willing to drop 5000 yen on a wand (I wasn't), the experience is even cooler: you can walk around Hogsmeade casting spells that will make various pieces of the scenery interact with you. Even if you're not casting the spells yourself, it's fun to just hang out and watch other people set off the automated set pieces.
Each area at USJ has its own themes, shows, rides, and attractions, and some stand out as unique. For example, the East meets West Quartet, a musical street show featuring three violin players and a shamisen player, was an energetic and enjoyable break from walking around the park that you definitely wouldn't find outside of Japan!
The Rides
But you aren't going to Universal Studios just to soak up the atmosphere. You want to go on the rides. And there are lots of them, ranging from a simple Snoopy themed airplane suitable for very small children to the horrifying Hollywood Dream backdrop, a roller coaster that goes backwards so you can't see drops. No, thank you.
The major drawback of Universal Studios is always going to be the lines to get on those rides, of course. There are some ways around this problem, though! The easiest is to buy an express pass. This gives you priority access to most rides. However, it's also quite expensive, and since admission to the park is already pretty costly, I elected to cross my fingers and skip the express pass. This turned out to be a great move, because the day I went, the forecast called for torrential rain all day, encouraging most people to give the park a pass. In actuality, it only rained twice. The night parade was disappointingly cancelled, but on the flip side I didn't stand in line longer than thirty minutes for any ride, and even managed to get on the Harry Potter experience twice.
This is not, however, most people's experience of USJ. So if you want to go and you don't want an express pass, I recommend going early (at least an hour before the park claims it will open), trying to choose a weekday outside of school holidays, and taking advantage of the single rider lines — you can get on much faster if you don't insist on sitting beside your best friend. And if you're interested in Harry Potter, head in that direction first: when the park gets really crowded, they close the area down and hand out timed entry tickets.
Park Highlights
I spent twelve hours at Universal Studios Japan and could have easily stayed longer. There was so much to see and absorb, and I wanted to take it all in! For me the highlight of the day was definitely Hogsmeade and Harry Potter, but Cool Japan — especially the Evangelion and Attack on Titan experiences — and the Spiderman ride were close seconds.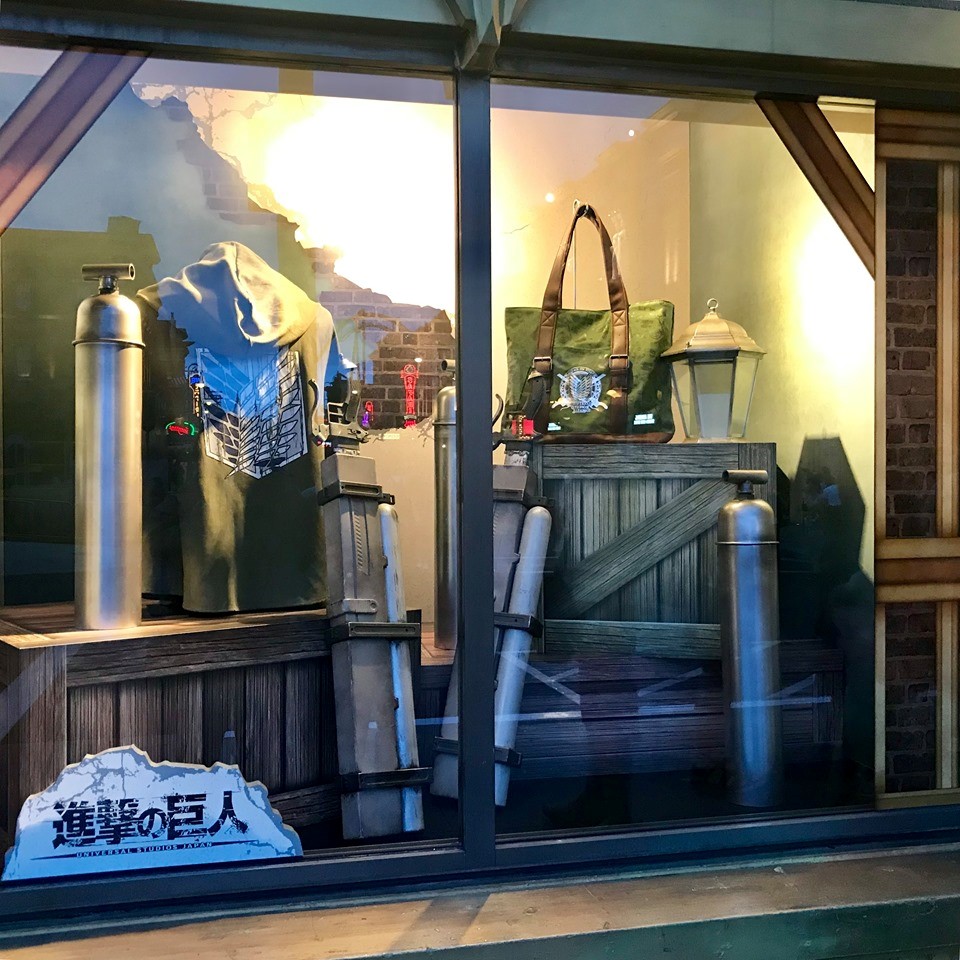 The food isn't great and it's expensive, and they search your bag to make sure you're not smuggling in contraband from a nearby convenience store, but again: you're there for the experience, so go eat at The Three Broomsticks and try not to think about how much this rubbery cob of corn is costing.
Universal Studios Japan is a fun, exciting, and adventure filled experience that lets you geek out over your favorite properties, Japanese and otherwise. I wouldn't make a trip to Japan just to experience it, but if you find yourself in the Osaka area, it's more than worth a visit!
Gallery
To find out more about Caryn and her novels, check out the following links
https://www.amazon.com/dp/1534405364/ref=pd_lpo_sbs_dp_ss_1?pf_rd_p=b4bbef4e-170e-463d-8538-7eff3394b224&pf_rd_s=lpo-top-stripe-1&pf_rd_t=201&pf_rd_i=153440533X&pf_rd_m=ATVPDKIKX0DER&pf_rd_r=J3D0F6PKMRK8PNJ12THS&pf_rd_r=J3D0F6PKMRK8PNJ12THS&pf_rd_p=b4bbef4e-170e-463d-8538-7eff3394b224
https://www.goodreads.com/book/show/42201355-containment
https://www.goodreads.com/author/show/16040325.Caryn_Lix