Games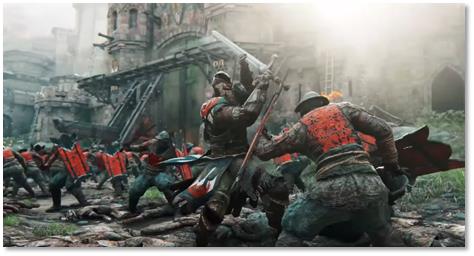 Published on August 6th, 2015 | by admin
The origins of For Honor Trailer
With this video, Ubisoft returns to the genesis of the project, and the creative vision that gave life to this new IP, mixing skill, strategy and team play with visceral, melee combat.
At the very beginning, For Honor is the gathering of few people with a common passion & envy: make the emotion and tension of sword fighting be tangible. The team wanted to literally put players in the chaos of the raging battlefield, giving them a chance to find out what kind of warrior is hidden deep inside them.
Fascinated by both the art of fighting and the fantasy of those legendary warriors that are the Knights, the Vikings and the Samurai, the teams at Ubisoft Montreal are committed to create an experience that is true to that original vision.