Films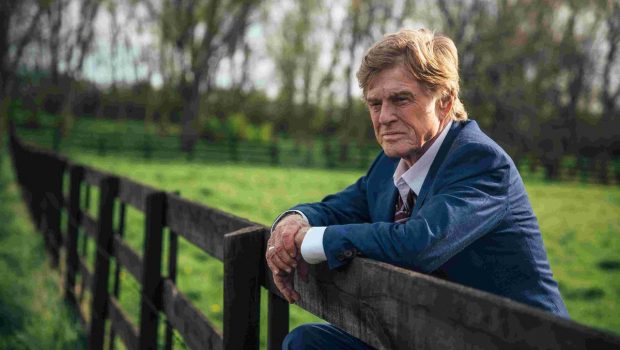 Published on November 15th, 2018 | by Damien Straker
The Old Man & the Gun – Film Review
Reviewed by Damien Straker on the 15th of November 2018
eOne presents a film by David Lowery
Produced by James D. Stern, Dawn Ostroff, Jeremy Steckler, Anthony Mastromauro, Bill Holderman, Toby Halbrooks, James M. Johnston and Robert Redford
Written by David Lowery based on 'The Old Man and the Gun' by David Grann
Starring Robert Redford, Sissy Spacek, Casey Affleck, Danny Glover, Tika Sumpter and Tom Waits
Music by Daniel Hart
Cinematography Joe Anderson
Edited by Lisa Zeno Churgin
Rating: M
Running Time: 93 minutes
Release Date: the 15th of November 2018
Director David Lowery is determined to preserve the myth of the classic American outlaw. He fears this iconic pop staple has been lost to time, as the Western film genre continues to fade, and through our dependency on technology. Online fact-checking and real-time images and videos of events have erased the slow burn of sharing stories and information about mythic figures.
Lowery has shown he can spin wild tales himself having directed the bizarre romantic psychological drama A Ghost Story. It was one of the most original films last year. Now he has chosen to adapt The New Yorker's 2003 article 'The Old Man and the Gun' by David Grann. The subject of the article and this film is the life of career criminal and escape artist Forrest Tucker.
Tucker robbed banks his entire adult life and escaped prison eighteen times. He robbed his last bank at age 79. His seniority prompted his gang to be called the 'Over-the-Hill Gang'. He was also deemed one of the world's friendliest bank robber, a nice guy who would smile as he robbed the banks blind. Grann's article suggests that while Tucker grew up in the Great Depression, he idolised real life outlaws who conquered the banks, such as Jesse James, John Dillinger and Pretty Boy Floyd. He imitated their actions so that his robberies became a form of performance art. He would hold up the room with his personality and charisma rather than using his gun, which was apparently empty.
Lowery uses Tucker's traits to creates a time capsule with this old-fashioned crime caper that lies in the spirit of campfire stories. He has wisely cast Robert Redford as Tucker and he dramatises the story with nostalgia, romanticism and care. While set in the 1980s, he shot the film on 16mm so that its images possess the grainy tactility quality of a 1970s heist movie. He employs zoom lenses that might have once gathered dust but seem new again, and his characters undertake subtle actions such as reading maps for patterns and observing banks from afar before entering. By casting Redford, Lowery further enhances the film's nostalgia.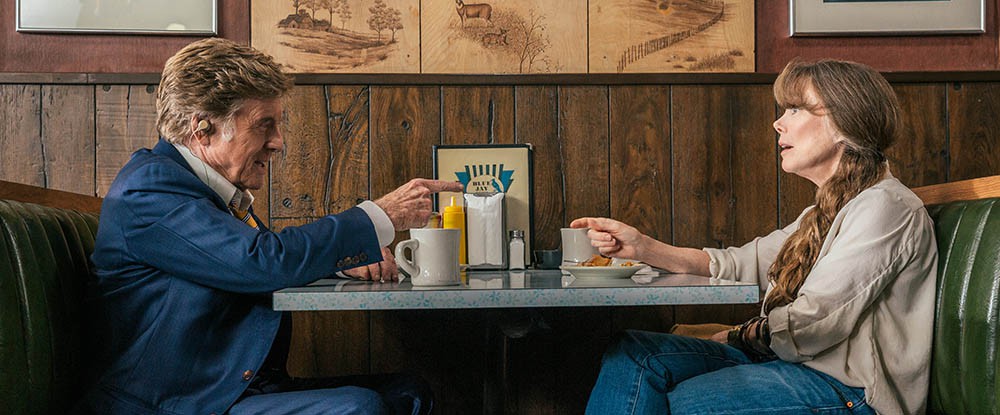 Redford has suggested this is his final role, which gives the film a melancholic, meta-textual layer. We are seeing the end of the mythic American anti-hero, and an actor who has regularly played this character type close out his career. Redford's most famous anti-hero was in George Roy Hill's Western Butch Cassidy and the Sundance Kid (1969). He is a major staple of vintage Hollywood, where other seasoned hands are entering their twilight years. Lowery's film is partly a tribute to his career and recalls simpler, pre-Internet times. It is inspired by classic Hollywood films, including Bonnie and Clyde (1967) and Cool Hand Luke (1967) and The Sting (1973).
The plot concentrates on the back end of Tucker's career. His mini gang, which includes Teddy (Danny Glover) and Waller (Tom Waits), are now feeling the pinch. Yet the old timer Tucker is still happily robbing banks in the 1980s. He still has his gun, but his major tool is a police scanner that resembles a hearing aid. His method is simple: he calmly walks into a bank, and with a smile he opens his coat to reveal his weapon (off-screen) to an employee before robbing them and wishing them a nice day. Everyone who is interviewed by the police comments on what a polite robber Tucker was to them.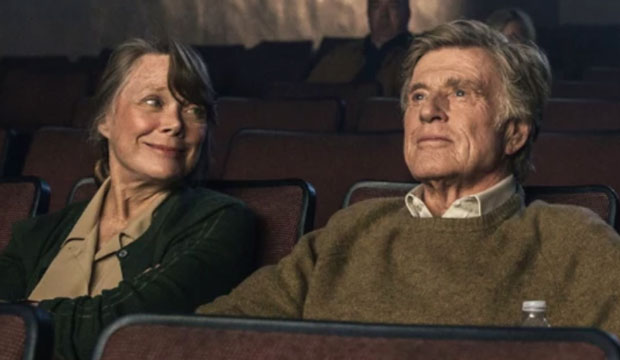 After the opening robbery, Tucker meets a woman named Jewels (Sissy Spacek) with whom he shares a gentle romance. He tells her what he does, most of it, but they are both too old to be in conflict with each other. She is indifferent to his crimes because he is kind and charming as they relax on her farming property together. Her children are old enough to live independently.
Meanwhile, Detective John Hunt (Casey Affleck) is bored with his job. His only salvation is the love of his family at the end of the day, including his wife Maureen (Tika Sumpter). He is momentarily reinvigorated by the idea of capturing Tucker after he embarrasses him during a daylight bank robbery. However, he is also quietly impressed by how much Tucker loves what he does despite his high penchant for crime.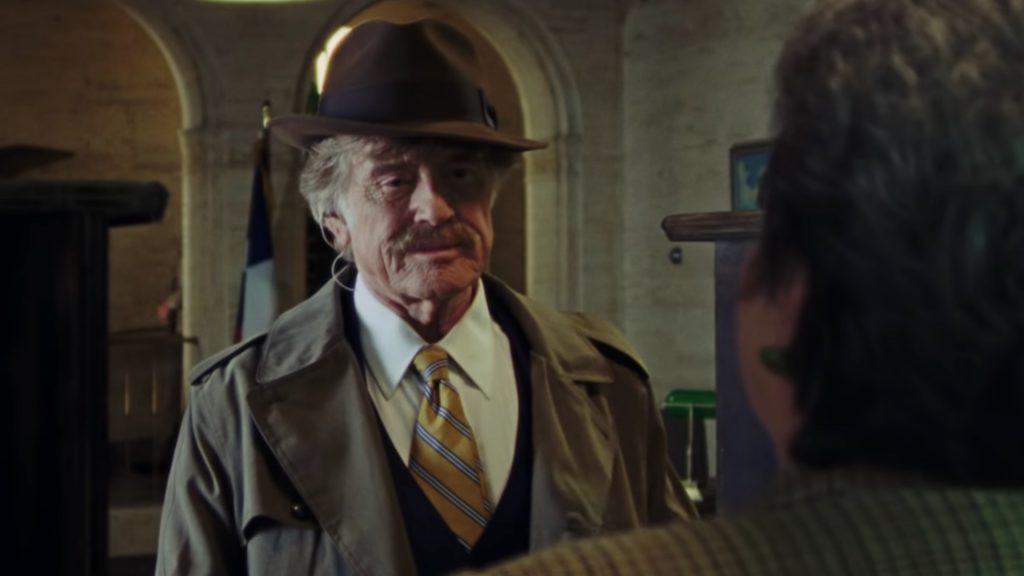 The film's best facets are the performances and Lowery's craft. Robert Redford and Sissy Spacek both give gentle, charismatic performances, and are well served in an early scene by snappy and enjoyable repartee that immediately develops their characters. For example, the line where Tucker scoffs at the suggestion he might be a Bible salesman tells us volumes about his character. There is a tender moment of inner conflict by Spacek late in the film where she creates a look of indecision on Jewels' face one night that illustrates a widening emotional dilemma.
Casey Affleck is also incredibly expressive of Hunt's discontentment. From the moment we see his face in a close-up his angst is apparent. Watch a scene where he comes home one evening and opens a beer to relax. It is an incredibly simple action but the way his body deflates as he sits becomes a wordless articulation of a man whose spirit is entirely freed once he escapes his day job and retires of an evening.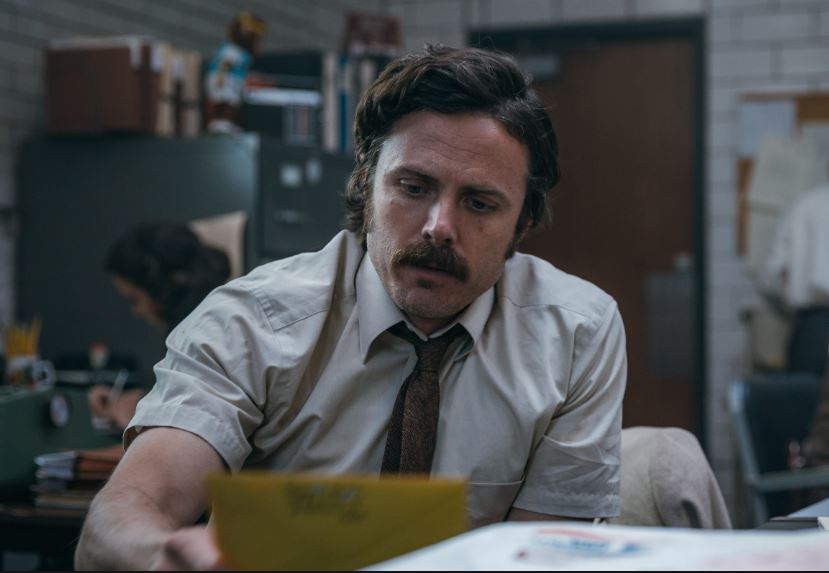 The film's action set pieces are also beautifully realised, particularly in the last quarter. There is a scene where Tucker flees the cops in a vehicle, only for the boot of the car to burst open. The money he has stolen flies out the back and is swept high into the air like autumn leaves carried by a great gust of wind. This memorable cinematic frame reflects how inconsequential money is to Tucker compared to the thrill of the chase.
In another stylish sequence, Tucker is again being pursued by the police and opts to hide in a stable. Knowing he will be caught, he puts on a poncho and rides out on a horse towards the sunlight that awaits at the edge of a hill. It is a touching ode to an old cowboy's last stand, his final ride before succumbing to the expectations of social standards and modernity.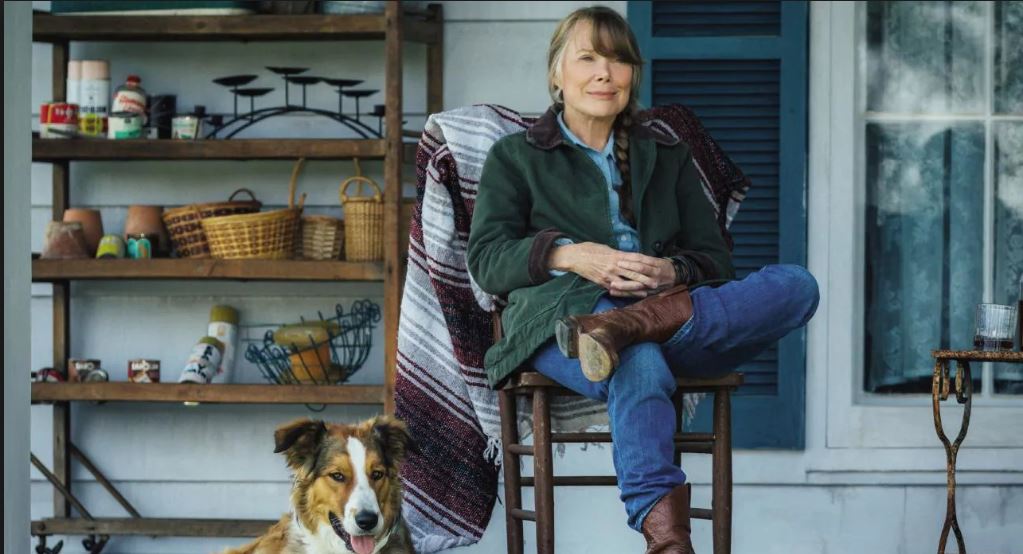 While confidently realised, the film has one oversight. A strong villain would have applied heat to the middle act. Hunt is too complacent and sympathetic to be a major antagonist. His role is to learn what it means to be passionate about something, which suggests the film is more interested in a message than scorching tension. Some might argue a real-life story does not need a villain, but Gun is firmly etched in a cinematic legacy as opposed to being a documentary or a piece of social-realism.
A stronger dissenting voice would have underlined the darker elements of how someone's youth is prolonged by committed crimes for the sake of it. Lowery deliberately includes an image of Tucker hiding the money under his floorboards to make the distinction. Regardless, Tucker is still a thief and a liar. The New Yorker article outline the number of women he lied to and hurt emotionally in real life—an aspect skimmed over through the composite character Jewel and a brief cameo by The Handmaid's Tale's Elizabeth Moss.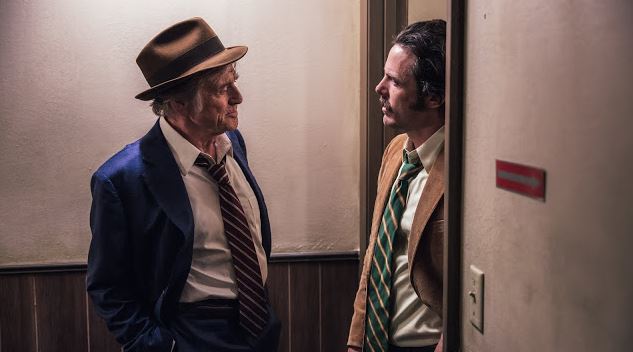 Lowery has conceded that the story's edges were sanded down to keep the focus on Redford. 'In real life, the Over-The-Hill gang was much larger and grittier – there were drugs and deaths and a lot of unsavoury elements. But I abandoned that approach pretty quickly, partially because… I just really wanted to keep the camera on Bob the whole time', he said.
Regardless of his dedication to Redford, robbing banks is still a weird celebration of artistry and democracy. Comparatively, the bank robbers in the film Hell or High Water (2016) were empathetic and transcended their criminality. There was purpose in their madness by thieving to save their property from being foreclosed, which is infinitely more reasonable than Tucker's 'for the hell of it' approach.
Gun's old-fashioned tactility is still a lot of fun if short on psychological depth and personal conflict. The movie reflects how the world continues to be seduced by mythic figures of the past. Lowery can rest easy. We will continue to be mesmerised by the obtuseness of classic American outlaws and their motives. Though sadly in short supply, these characters will remain ageless figures of our imagination. We impose our own impressions onto them perhaps in a bid to gently press forward against the imposition of age and time and unveil our own sense of adventure before it is too late.
Summary: Director David Lowery dramatises the story with nostalgia, romanticism and care.