Films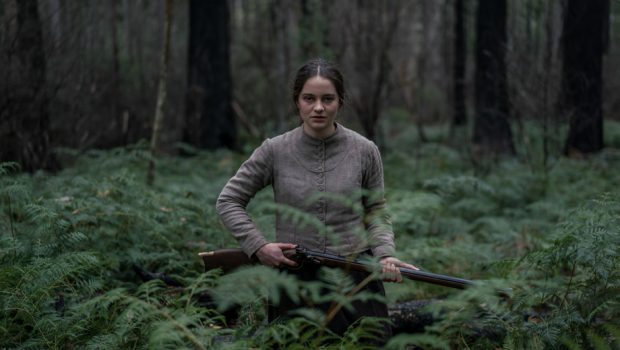 Published on August 26th, 2019 | by Damien Straker
The Nightingale – Film Review
Reviewed by Damien Straker on the 26h of August 2019
Transmission presents a film by Jennifer Kent
Produced by Kristina Ceyton, Steve Hutensky, Jennifer Kent, and Bruna Papandrea
Screenplay by Jennifer Kent
Starring Aisling Franciosi, Baykali Ganambarr, Sam Claflin, Magnolia Maymuru, Damon Herriman, Harry Greenwood, Ewen Leslie, Charlie Shotwell, and Michael Sheasby
Music by Jed Kurzel
Cinematography Radek Ladczuk
Edited by Simon Njoo
Rating: R18+
Running Time: 136 minutes
Release Date: the 29th of August 2019
The brutality of the Australian film The Nightingale is purposeful. However, its incredible form was abruptly dismissed by the mainstream media who stressed its challenging content without context. Some outlets highlighted how people exited the film's premiere at the Sydney Film Festival prematurely due to explicit material. Admittedly, there are tough scenes involving sexual violence. However, this second feature by director Jennifer Kent (The Babadook, 2014) is too intelligent to rely solely on shock value.
The film's most disturbing and heinous actions are pivotal. They underline the story's core thematic goals relating to colonialism, masculinity, and personal consent. The solidly crafted and terribly moving journey is also buoyed by powerful performances that add great humanity to the piece. Consequently, The Nightingale should not be dismissed because of its tough content. Rather, its most difficult scenes should be understood and analysed to amplify the depth of its message.
The film is set in 1825 in the woodlands of Van Diemen's Land, Australia. The country is occupied by British colonialists who enslave and murder the country's First People. Clare (Aisling Franciosi) is a twenty-one-year-old Irish convict who sings ballads for the British troops. While happily married to Aidan (Hacksaw Ridge's Michael Sheasby), she remains under the thumb of Hawkins (Adrift's Sam Claflin), a powerful lieutenant. He has regularly told Clare and Aidan he will submit a letter to grant her freedom but has no intention of releasing her.
One evening, Hawkins summons Clare to his quarters and asks her to sing a romantic song for him. When she refuses out of respect to Aidan, Hawkins slaps her face and rapes her. While he is unaware of the rape, Aidan decides to drunkenly attack Hawkins for imprisoning his wife. Hawkins' superior, Captain Goodwin (Ewen Leslie), deems him unfit for promotion for being unable to control the Irish.
Hawkins takes two soldiers, Sergeant Ruse (Damon Herriman) and Jago (Harry Greenwood), to Clare's home to retaliate. They murder Aidan and their baby, and then gang rape Clare. Once Clare recovers, she tells people about the attack but is dismissed. Consequently, she enlists the help of Billy (debut actor Baykali Ganambarr), an Indigenous Letteremairrener man, to lead her through the wilderness. She tells him she is looking for her husband but intends to kill Hawkins and his men who are travelling to the city of Launceston in northern Tasmania.
Jennifer Kent is fascinated by consent as an extension of masculinity and colonialism. Before the attack, the men do not view Clare as an individual. Forcing her to sing romantic songs for the drunken soldiers signposts the loss of consent. Similarly, her refusal to perform for Hawkins dispels mutual sexual interest. He slaps her, believing it reasserts his male dominance and power.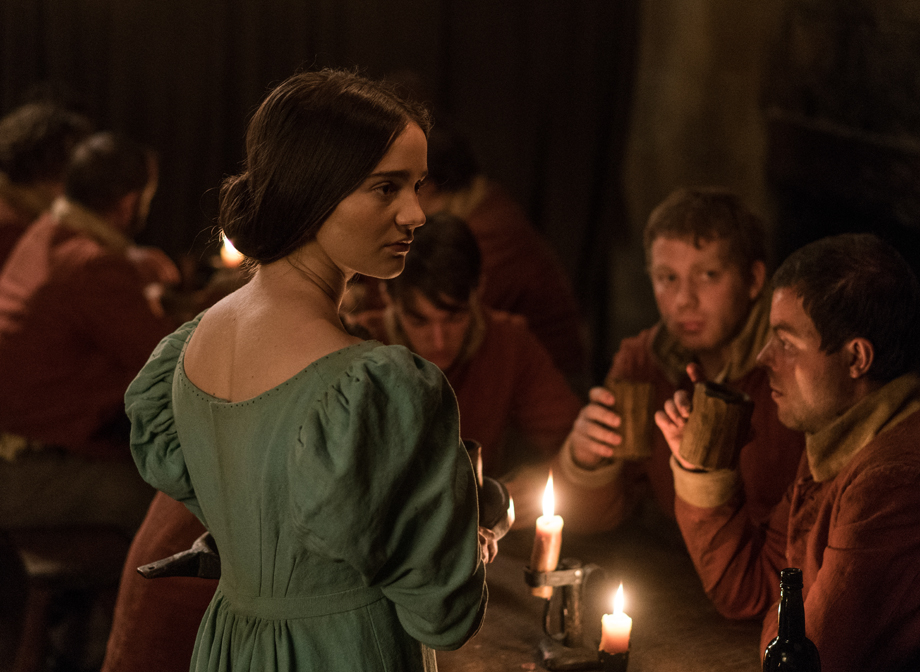 In a bid to prove himself, Aidan, a decent but foolish man, loses sight of Clare's individualism. In a bitter exchange, Aidan says, 'she's my wife!' before Hawkins fires back, 'she's my property!'. Prior to murdering him, Hawkins antagonises Aidan by saying Clare slept with him, which is a lie. Killing him ensures that he dies with that idea and denies him the opportunity to reclaim his male dominance.
Consent continues to be explored during and after the physical attack scene. While raping Clare, Hawkins screams, 'finish it! Her, it!'. The line reduces Clare's humanity and dilutes Jago's consent by demanding he partake in the crime. Jago trembles because he is already responsible for the baby's death. Furthermore, the country's imbalanced patriarchy is highlighted when Clare tries reporting the crime. A man says to her, 'you want me to take the word of a woman convict?' It recalls the doubt women today face in high-profile cases in Australia and abroad.
Kent paints the broader Australian landscape as physically dangerous and housing shifting power dynamics. While a good man, Billy still determines Clare's pathway through the woodlands. Similarly, a group of Englishmen stop Clare and one of them says to her, 'show me your papers, you Irish c***'. Then there is a distressing scene where Hawkins' group attacks an Indigenous woman (Magnolia Maymuru). White and Indigenous women are subjected to an imbalanced power structure that dilutes consent as men flex their colonialist powers over them.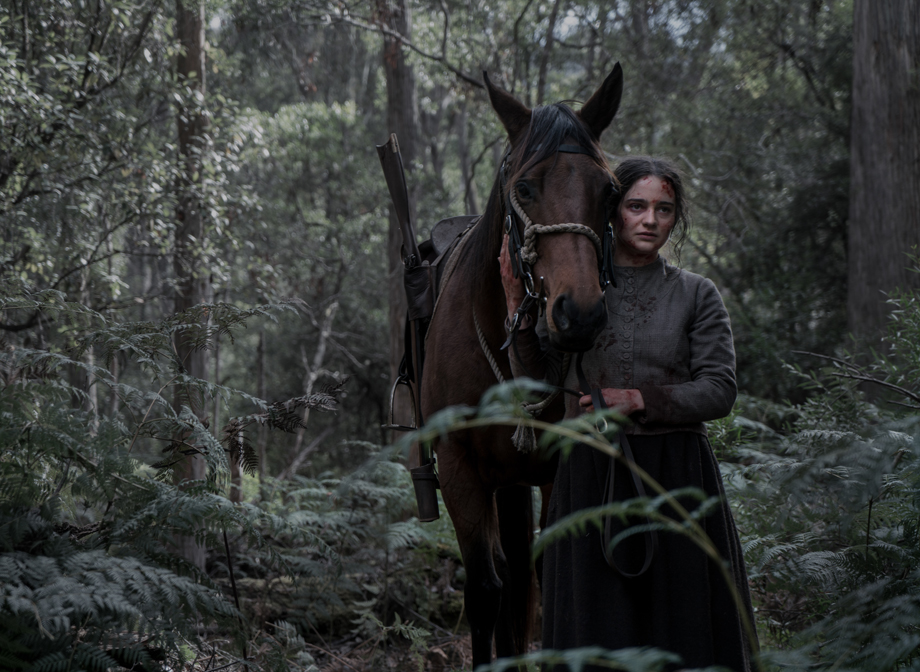 The power dynamics are then tested and reshaped by violence and masculinity. A young boy named Eddie (Charlie Shotwell) joins the soldiers and shadows their toxic attitudes and behaviour. At one point, Hawkins says, 'no tears! Be a man!'. He tries forcing Eddie to shoot someone to heighten his masculinity. Meanwhile, the soldiers ridicule Jago because he is visibly haunted by the murders.
To them, emotion and regret are weaknesses. However, Hawkins is not one-dimensional. He is governed by feelings of inadequacy. His masculinity and male entitlement wanes by being hit, which presses him to reaffirm his dominance after losing his promotion. These moments show how male characters believe their power and masculinity can be reasserted through violence.
The Nightingale underlines the complex relationship between colonialism and consent. When Clare murders a soldier, the blood violently splatters across her clothes and face. Later, death haunts her in painful nightmares, and deters her from the pursuit. The development echoes a distinction made to Billy. She explains that she is Irish not English. Killing makes her inseparable from colonialists, foreigners unpermitted to spill blood in a country to which they do not belong.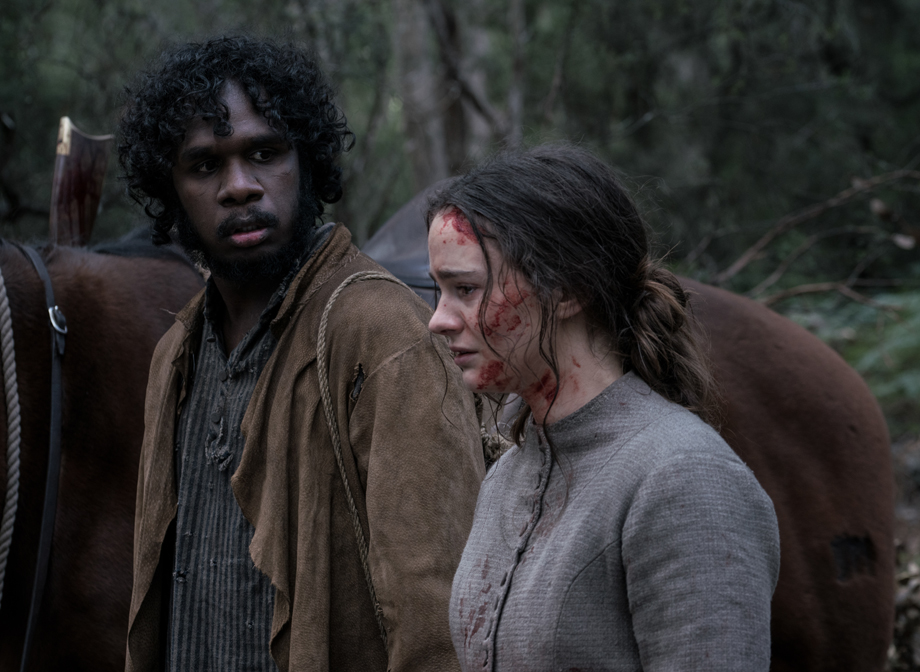 There are gruelling scenes where the distinction between English and Irish blurs. When Clare and Billy see colonialists hauling Indigenous men away in chains, she takes Billy at gunpoint to ensure his safety. Yet he is told his own people he has been searching for have been killed. The prisoners are then executed on the spot. The distinction between English and Irish clarifies once Clare sees senseless racial violence firsthand. The moment spurs Billy to become proactive in the tense climax, which reflects the consent First People had to defend their land from colonialists.
Jennifer Kent's superb craftsmanship enriches the themes. The early scenes juxtapose images of Clare's home life with scenes of military exercises. Clare undertakes strenuous labour, such as chopping wood and washing clothes with a baby strapped to her back. The comparison underlines the repressiveness of colonisation. The attention to detail is strong too, particularly the costumes by Margot Wilson (The Dressmaker, 2015), which were thoroughly researched, made from dyes from the period, and hand sewn.
The tears in the worn, dirty clothing and the small dents in a character's hat add to the period's verisimilitude and hardships. The realism is further enhanced by Radek Ladczuk's cinematography. The Academy box ratio (1.37:1) underlines the sense of claustrophobia that both Clare and Billy feel as prisoners of colonialism. The scenery resists being picturesque in favour of naturalism, stressing that the land belongs to the First People. The aesthetic was apparently inspired by 19th century painters and Indigenous writer Jim Everett was a consultant for the representation of Aboriginal culture throughout the production, which strengthened the authenticity.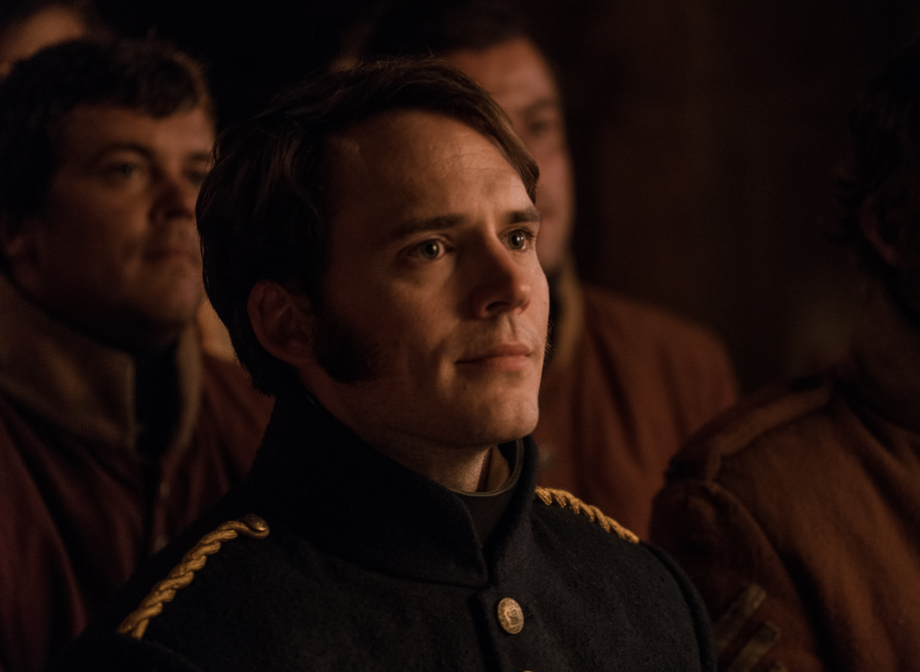 Kent is well-served by the cast's excellent performances. All the minor characters look and sound believable and understand the film's sombre tone. Aisling Franciosi, who has featured in television shows, including Game of Thrones, is a tour-de-force as Clare. She is a trained opera singer who also carries ferocious emotional scenes on her own, many of which appear incredibly draining. It is apparent when her character is thinking and changing gears because she completely immerses herself into the role. One of the ways she prepared for her part was by collaborating with a psychologist who took her to a domestic violence centre to speak with female victims of abuse.
Baykali Ganambarr, a Yolngu man, also impresses by bringing quiet humour to Billy and because he has the film's most devastating scene. Billy and Clare are housed by a family and he rests on the floor while everyone sits at the dinner table. After he is invited to join them, he cries and says this is his land. It is one of the most moving scenes in any Australian film. Sam Claflin and Damon Herriman are convincing psychopaths. They are intimidating and punishing monsters but feel inadequate when their power is challenged. Harry Greenwood humanises Jago by showing him as physically haunted by his crimes. Meanwhile, the minor Indigenous actors add to the film's poignancy.
Compared to other gritty Australian films, The Nightingale embeds its complex themes and disturbing moments within a clear journey. This is not a film that lingers on being overtly artistic so that it forgoes its narrative. Its story is constructed around transparent thematic goals, which ensures consent, gender, and colonialism are dramatised in each scene. The media outlets who chose to highlight walkouts and exaggerated the brutality had an agenda that misses the point of the movie.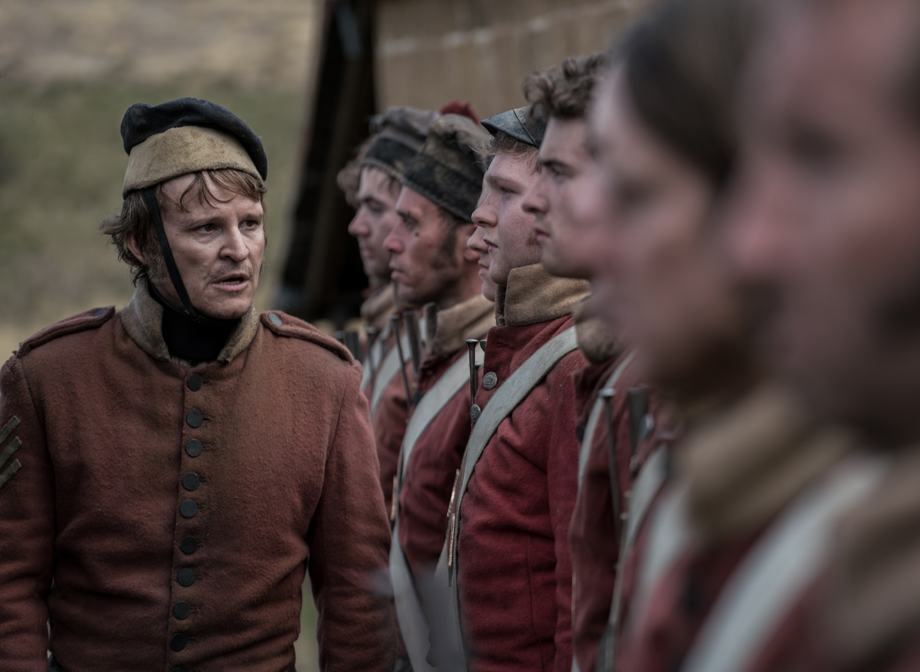 The violent beats are not only reflective of the period but purposeful and strategically placed to ensure the film is not overly gratuitous. Some will be deterred by the early graphic content, but persistence reveals that beneath the grisly surface is an incredibly poignant message. It argues those who had the consent and the greatest authority to defend this country against colonialists were first born here and understood its spirituality better than anyone.
Summary: The Nightingale should not be dismissed because of its tough content. Rather, its most difficult scenes should be understood and analysed to amplify the depth of its message.