Comics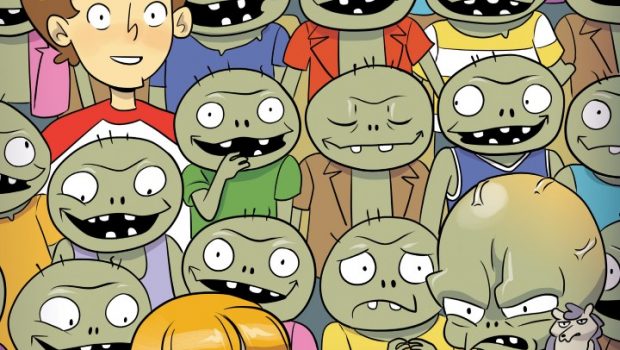 Published on October 12th, 2022 | by Adrian Gunning
THE NEW YORK TIMES BESTSELLING 'PLANTS VS. ZOMBIES' SERIES RETURNS WITH 'IMPFESTATION'
Dark Horse Books collaborates with PopCap Games and EA Games to bring a new exciting adventure in the Plants vs. Zombies universe with  Plants vs. Zombies: Impfestation, written by Eisner Award-winner Paul Tobin (Bandette, Earth Boy) with art by Cat Farris (Plants vs. Zombies Volume 13: Snow Thanks, The Ghoul Next Door), color by Heather Breckel, and letters by Steve Dutro.
The unthinkable happens when Chestbeard . . . asks for help! Pirates would rather walk the plank than ask for help, and they do not like walking the plank! With a seemingly endless infestation of zombie imps aboard his ship, Chestbeard sails to Neighborville Harbor and enlists Patrice, Nate, and Crazy Dave in clearing out the impfestation!
Plants vs. Zombies: Impfestation HC will be available at comic shops June 14, 2023 and in bookstores June 13, 2023. It is now available for pre-order at Amazon, Barnes & Noble, and your local comic shop. Plants vs. Zombies: Impfestation HC will retail for $10.99.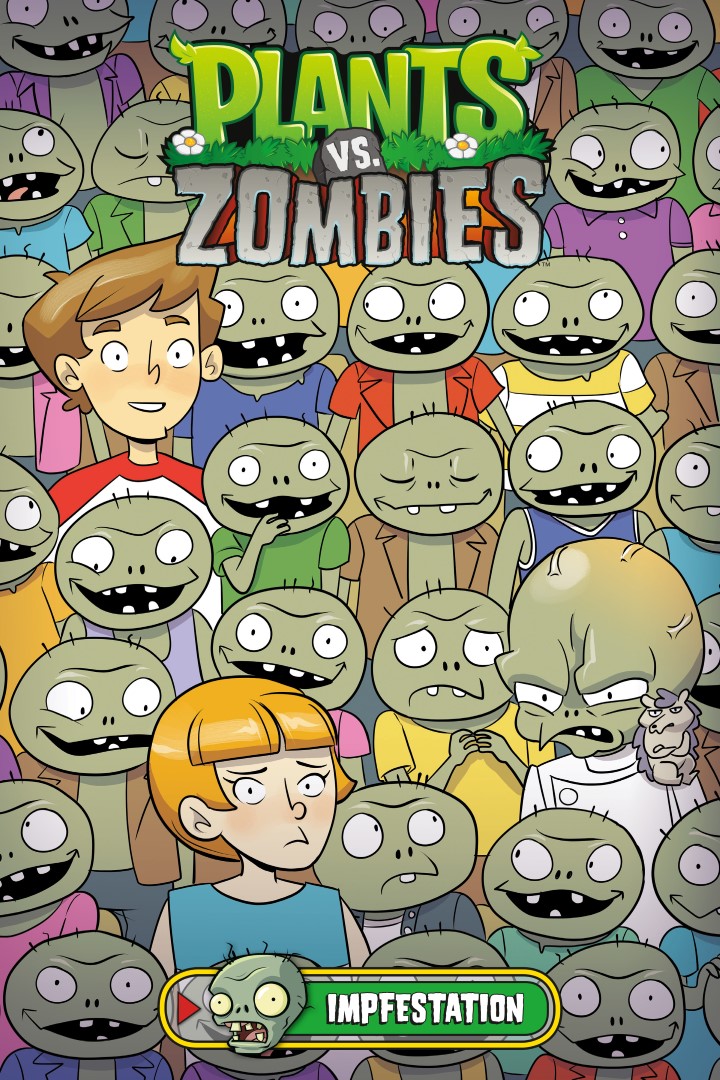 Praise for Plants vs. Zombies:
"Plants vs. Zombies: Bully For You is a gloriously fun series with a surprising amount of brainsssssss that doesn't take itself too seriously, and has lots to offer for readers of all ages." –Big Comic Page
"Plants vs. Zombies: Timepocalypse is a tremendously fun comic.  It's an all-ages title that really does work for everyone.  It doesn't dumb things down for kids or use lame jokes.  It's packed with zombie asskickery and wall-to-wall silliness that will have you smiling from start to finish." –Horror DNA
"This is truly an all-ages comic. It's fun, silly, and there is something for everyone to enjoy. For fans of the game, this is truly a treat." –Fangirl Nation