Hardware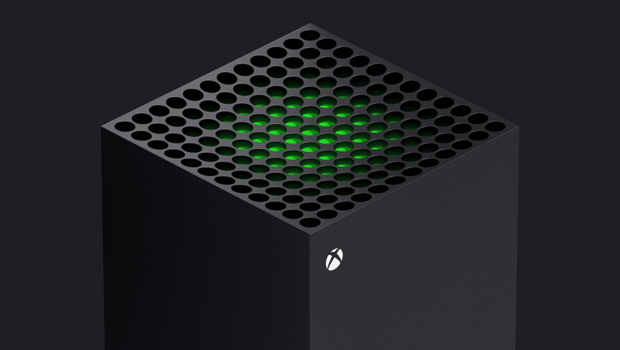 Published on October 29th, 2020 | by Adrian Gunning
The New Seagate Storage Expansion Card for Xbox Series X|S
Seagate Technology plc (NASDAQ: STX) today officially announced the Seagate Storage Expansion Card for Xbox Series X|S delivering an additional 1TB of external storage for a streamlined gaming experience, replicating the speed and performance of the consoles' internal SSDs and Xbox Velocity Architecture.
Designed in collaboration with Microsoft, the Seagate Expansion Card for Xbox Series X|S is the only external storage device that enables users to achieve the same performance as the Xbox Velocity Architecture when playing games that have been optimised for next-generation of Xbox consoles. The custom storage card seamlessly mirrors the functionality of the Xbox Series X and Xbox Series S internal SSDs and adds 1TB of capacity letting gamers collect new and legacy games across four generations of Xbox including existing backwards compatible Xbox One, Xbox 360 and original Xbox games.
"Seagate is thrilled to be a key player in next-generation gaming. With a new standard in performance, games will be more dynamic, visually stunning, and immersive than ever," said Jeff Fochtman, Senior Vice President at Seagate. "Seagate's Storage Expansion Card for Xbox Series X|S technology delivers additional game storage at peak speeds, replicating the consoles' internal SSD experiences. We are proud to join forces with Xbox and can't wait to help gamers immerse themselves in the high-fidelity experience."
With a sleek design, the Storage Expansion Card is optimised to play Xbox games from the internal SSD or the Storage Expansion Card without sacrificing graphics, speed, load times, or framerates.
Seagate Storage Expansion Card for Xbox Series X|S includes a three-year limited warranty and will be available on November 10 for AU$359 and NZ$399.
To keep up with the latest and learn more about Seagate Storage Expansion Card for Xbox Series X|S, visit: https://www.seagate.com/consumer/play/storage-expansion-for-xbox-series-x/.