News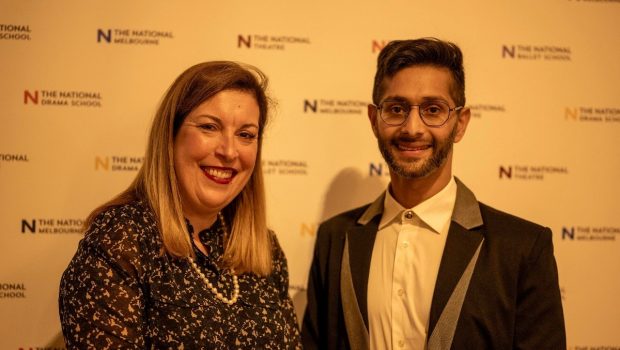 Published on June 27th, 2023 | by Admin
The National Theatre Melbourne welcomes new Chair
The National Melbourne's Chair, Susan Thacore, today announced that she will retire from the Board after 12 years of service to the company. Long-serving Board member and EY Director Govind Pillai was elected unanimously to the role and will take over as Chair from 1 July 2023.
'Susan has worked tirelessly, strategically, generously and boldly in service of The National and our community,' says Mr Pillai. 'Her unwavering belief in the power of the arts has been an inspiration to us all'.
During her time as Chair, Ms Thacore steered the organisation through significant periods of strategic change, driven by a vision that put students, artists and community first. 'Susan's devotion to the theatre and developing young artists is an inspiration to many of us,' says Australian Ballet Principal Artist, National Ballet School Alumna and former Board Director Amber Scott. 'Her generosity, love, and support have nourished the organisation for many years; we are so grateful to her'.
Ms Thacore navigated many challenging times including the global financial crisis and the COVID pandemic. Her tireless leadership ensured the company's ongoing stability and success, while building capacity to thrive in tough times. As Chair, Ms Thacore focussed heavily on improving policies, systems and governance, achieving the reinstatement of the Schools' VET FEE-HELP status through sustained lobbying, and building extensive support through all levels of government and community. Her efforts secured significant capital investment from the State government, drove growth, and substantially increased fundraising and philanthropic support.
Ms Thacore points to her team and the company's supporters: 'Building an exemplary Board and attracting a high-performing management team, under the leadership of CEO Sarah Hunt, have been some of my proudest achievements', she says. 'The support we have received over many decades is an endorsement of the organisation's importance to the nation's creative landscape now and in the years ahead'.
'We are at an exciting time in the company's incredible 88-year history', incoming Chair Mr. Pillai says. 'The company is strongly positioned to contribute to the Australian arts sector in unprecedented and exciting ways into the future'.
Mr. Pillai joined the Board in 2014, serving as the Audit and Risk Committee Chair for most of that time. With more than 20 years of corporate leadership, consulting, community engagement, arts leadership and arts practise experience, Mr. Pillai brings an essential blend of commercial and creative acumen to the company's future.
Mr. Pillai said he is motivated by the opportunity to serve an organisation that the community has trusted with their hopes and dreams for the best part of a century. 'It's inspiring to me that for generations, young people, artists, creatives and producers have turned up every day at The National with hopes and dreams. As we approach the 50th anniversary of The National's presence in St Kilda, it's important that we continue to serve our community with diligence and passion'.
Continuing a multi-generation legacy that began with the very founders of the company, Ms. Thacore will remain a Life Member of the Company.