Hardware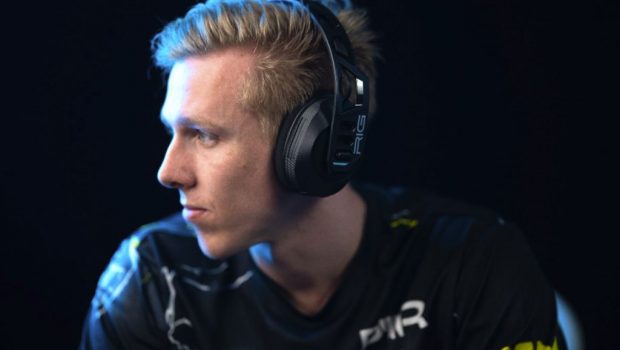 Published on September 20th, 2023 | by Admin
THE NACON RIG 600 PRO DUAL WIRELESS GAMING HEADSET OUT NOW
NACON, a leader in premium gaming accessories and parent of the RIG audio brand, today announced the availability of its first dual wireless RIG 600 PRO Series headsets.
Featuring low-latency 2.4GHz wireless and Bluetooth, the 600 PRO is the ultimate choice to game wirelessly on all your favorite devices, including PlayStation, Xbox, Nintendo Switch, PC and Mobile.
In addition to its multiplatform compatibility, the 600 PRO excels in performance, boasting a chat-optimized microphone that discreetly folds into the earcup when not in use. The integrated flip-to-mute function further enhances versatility, allowing gamers to take calls and communicate with their squad seamlessly.
Available in two models, the 600 PRO HS is designed for PlayStation® while the RIG 600 PRO HX is officially licensed for Xbox® and includes Dolby Atmos® for Headphones. Gamers can experience three-dimensional precision audio by connecting the USB-C wireless adaptor to the Xbox console or PC.
PRICING AND AVAILABILITY
The RIG 600 PRO HS and 600 PRO HX are available from today for a suggested retail price of $99.99. See the list below for US retail availability.
For more information, please visit our website or connect with us @RIGGaming.
GameStop
600 PRO HX BLACK
BestBuy
Walmart
600 PRO HX URBAN CAMO
600 PRO HS ARTIC CAMO
Walmart will exclusively stock the Camo Editions
in Urban and Artic that will be available 14 Oct.
RIG 600 PRO features:
Dual-mode wireless with 2.4GHz USB-C adapter and Bluetooth 5.1 connectivity.
High-quality game audio from bass-boosted 40mm high-sensitivity drivers.
Tuned chamber acoustics for balanced audio.
Mic discretely folds into the earcup when on the go.
All-day comfort via light weight ear cups wrapped in breathable fabric.
Virtually unbreakable and plush-cushioned headband.
600 PRO Navigator app available for advanced customization.
Compatible with Nintendo Switch, Steam Deck, and mobile devices.
Up to 24-hour Bluetooth battery life.
Up to 18-hour 2.4GHz battery life.
Recharge via USB-C port (cable included).