Films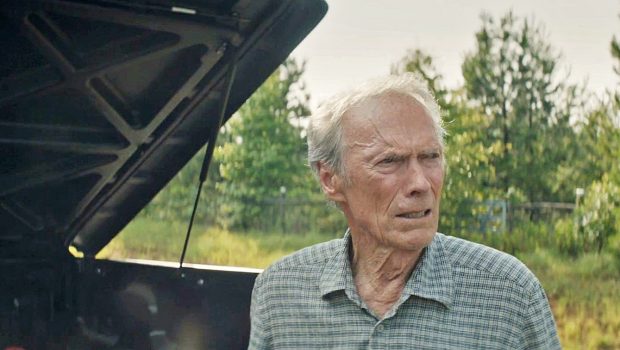 Published on February 10th, 2019 | by Damien Straker
The Mule – Film Review
Reviewed by Damien Straker on the 10th February 2019
Roadshow presents a film by Clint Eastwood
Produced by Clint Eastwood, Tim Moore, Kristina Rivera, Jessica Meier, Dan Friedkin and Bradley Thomas
Screenplay by Nick Schenk based on 'The Sinaloa Cartel's 90-Year-Old Drug Mule' by Sam Dolnick
Starring Clint Eastwood, Dianne Wiest, Bradley Cooper, Taissa Farmiga, Laurence Fishburne, Michael Peña, Alison Eastwood, Ignacio Serricchio and Andy García
Music by Arturo Sandoval
Cinematography Yves Bélanger
Edited by Joel Cox
Rating: M
Running Time: 116 minutes
Release Date: the 24th of January 2019
Clint Eastwood, eighty-eight, has nothing to prove and should gracefully retire. He has won several Academy Awards, made a number of great films and developed countless entertaining ones. However, his recent work has become increasing sloppy, and, at worst, archaic. For example, The 15:17 to Paris (2018) was one of the worst films he has ever made. His insistence on releasing a film annually has also weakened his usually economic filmic style and dispelled the notion that he has only improved with age. The Mule, written by Nick Schenk (Gran Torino, 2008), is not as catastrophic as Paris, but suffers from a poor script, an underused cast, and credibility issues. It is further proof that Eastwood's refusal as an actor and director to adapt to modern times is damaging his once meaningful brand.
The story is inspired by Sam Dolnick's New York Times article 'The Sinaloa Cartel's 90 Year Old Drug Mule'. Eastwood plays the drug mule, but his name has been changed from Leo Sharp to Earl. Earl is an oily schmoozer who struts into a flower convention to charm the room's participants in the hope of promoting his home floristry business. Meanwhile, Earl's ex-wife, Mary (Dianne Wiest), is shocked that he has forgotten it is the wedding day of their daughter, Iris (Alison Eastwood). His absence causes a huge family rift. The story forwards twelve years. Earl's business flower business has fallen away because of the wonders of the Internet and the bank has foreclosed his home.
At a pre‑wedding party for Earl's granddaughter, Ginny (Taissa Farmiga), a man suggests that Earl should talk to a guy he knows about becoming a no-questions-asked courier. He is soon hired by a Mexican cartel to transport some goods. After several smooth runs, Earl is shocked to discover that he has been hired to deliver drugs. Meanwhile, a DEA team (comprising Bradley Cooper, Michael Peña and Laurence Fishburne) are under pressure for results. They arrest a young man to spy on the cartel but are unaware that Earl is the major drug mule. Cooper's character, Colin, is worried that working hard on the case has resulted in him missing his wife's anniversary for the first time.
Nick Schenk's screenplay needed further refinement and more research. The exposition regarding Earl's tardiness is telegraphed through leaden dialogue, and his lateness is hammered so frequently by the other characters that his problems could be resolved by buying a calendar. Earl also lacks a consistent goal to assert his moral compass. He understandably reclaims his home, helps a veteran's bar stay open and pays off his granddaughter's college debts. Why he continues drug running after these problems are quickly and improbably resolved is never explained. Earl is also inexplicably more regretful about neglecting his family than delivering drugs. Consequently, Eastwood's can-do archetypal character, an ordinary Joe caught between bureaucrats and deadly Mexican gangs, is rendered nonsensical.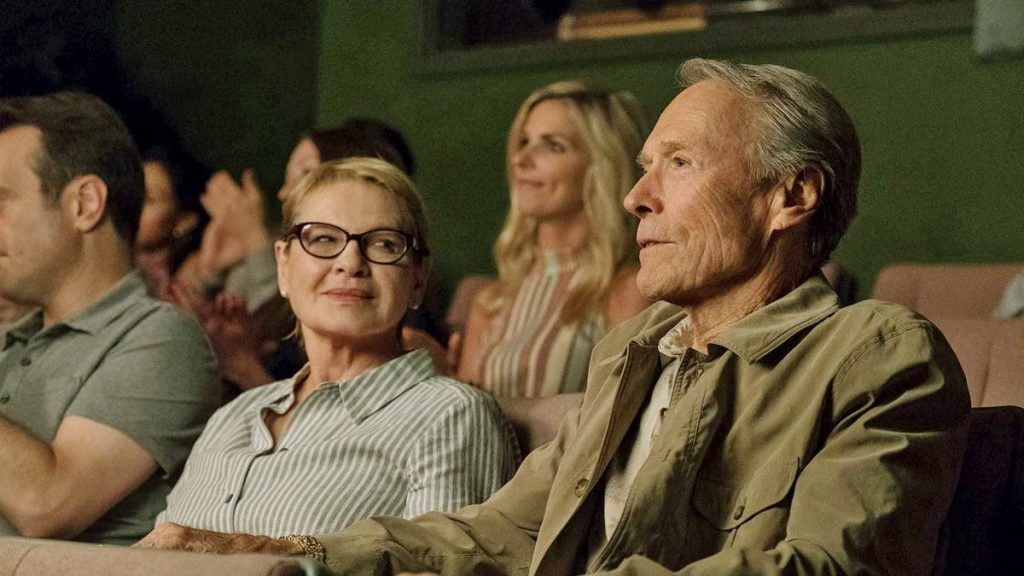 The authenticity of a director with an acute eye, such as Steven Soderbergh or Denis Villeneuve, would have improved proceedings immeasurably. Regretfully, the construction of scenes and their transitions are clumsily executed. In disbelief, we watch Earl drive straight from the pre-wedding party into the cartel warehouse where the Mexicans are armed to the teeth. The scene that follows where Earl is surprised to find drugs in the back of his car looks preposterous and dim. Also, who knew that cartels were so friendly they throw parties for their hardest working employees? With laughable amicability, Earl is welcomed into the home of the cartel's kingpin, Laton (Andy Garcia), to celebrate with him.
Earl's popularity is inconceivable given his sloppiness. He loads the bags of cocaine straight into the back of his truck. The film tries masking this by saying that Earl does not want his favourite old truck sawed open as if people involved in these situations have any say. Having drugs sitting in easily unzippable bags looks silly. Other films have shown how they can be hidden in objects or buried in parts of the vehicle. There's also a ridiculous moment where Earl throws a wad of drug money onto a bank manager's desk to pay off his mortgage. The combination of a lack of research and poor scripting results in these huge credibility issues.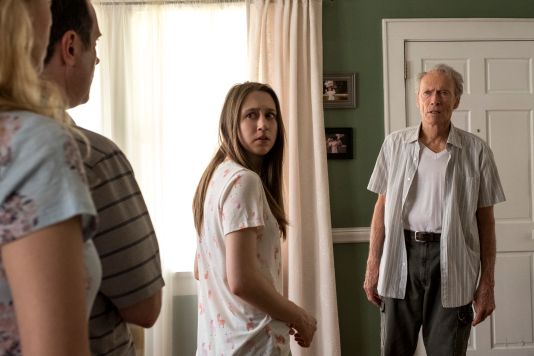 There is also an awkward feel to The Mule born from Eastwood's resistance to modern life. Earl is like Gran Torino's Walt Kowalski, an old timer yearning for classic Americana but without a meaningful arc. There are embarrassing moments of 'progress', including a scene where Earl helps a black couple on the side of the road who correct him after he calls them 'negroes'. There is an equally useless moment where Early meets a group of biker women and says, 'you're welcome, dykes'. The condescension is grating as is the film's racial profiling, stereotypes, insecurities about young powerful men, and technophobia towards mobile phones and the web. What time period is this set if Earl is only realising the potency of the Internet and online businesses?
It is creepy how Eastwood chastises various aspects of modern America except sex. Earl has two threesomes with younger women, which adds nothing to the narrative bar a weird lining of sleaze and hedonism. Both moments are mercifully kept off-camera but are poorly handled. Two girls enter Earl's hotel room as a cliché song choice, Dean Martin's 'Ain't That a Kick in the Head', plays on the soundtrack. Without being prudish, it is also embarrassing watching him creakily dance with a young woman in a bikini by the pool. The camera can barely contain itself from focusing on the woman's gyrations. Time has never moved more slowly than in this watershed moment of modern cinema.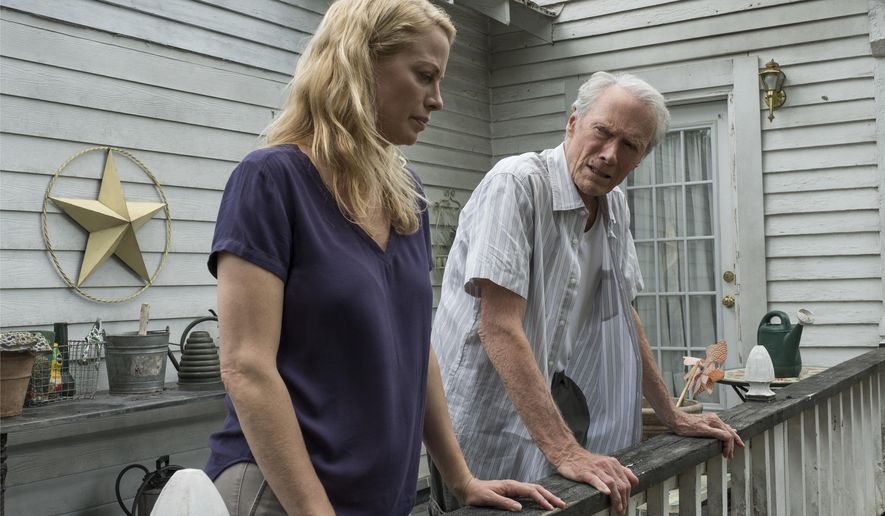 Eastwood has replaced his usual cinematographer, Tom Stern (Mystic River; Million Dollar Baby), with Yves Bélanger, a frequent collaborator of Jean-Marc Vallée. However, The Mule still retains a plain shooting style when scenes are staged inside cars, the cartel hideout and other indoor locations. The DEA headquarters is particularly drab with no extras employed in the corridors. The only major visual staples are the top-down helicopter shots of the highways. Other aspects of the production are unforgivably sloppy, including lapses in tension and poor editing choices. The on-screen titles chronologically list the number of Earl's runs but inexplicably jump from the third to the fifth.
The performances from the cast are generally unremarkable and not well directed. Aside from being late, Earl's flaws as a husband and a father are only conveyed through lumpy dialogue. The opaqueness of his hubris renders the character less compelling and gritty than Walt Kowalski. Consequently, Eastwood's performance is not a dramatic stretch. His traits are smirking, singing along quietly to his music, and then growing remorseful about his family. Despite the age of the character, he is never placed under great physical duress, which is a missed opportunity.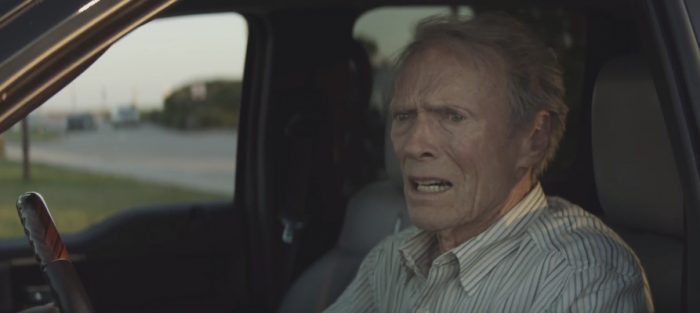 The investigation scenes are dramatised in horribly vanilla fashion. They include boring conversations inside an office and empty corridors. Bradley Cooper, Michael Peña and Laurence Fishburne sleepwalk through their underwritten roles with no conviction. There is a corny scene where Earl meets Colin and gives him life lessons about putting family first. A similar connection was realised in The Old Man and the Gun (2018), which is a superior film. Andy Garcia does not have enough screen time as the drug kingpin, Laton. Though he must rank as one of the friendliest cartel bosses of all time. One actor who has presence and is intimidating is Ignacio Serricchio (Netflix's Lost in Space). He plays Julio, a handler assigned to watch Earl. It is a pity his character becomes one-dimensional and bizarrely disappears in the last quarter.
The weight of the film's three female characters is imbalanced. Following the success of The Nun (2018), Warner Bros. must have asked Eastwood to boost Taissa Farmiga's part because Ginny overshadows Earl's daughter. As Iris, Alison Eastwood has few lines and makes little impression. While the arc of her character is horribly rushed, Dianne Wiest still showcases a pleasant screen image playing Mary. Her final moments provide the film with a sombre, melancholic tone befitting of the themes of regret and family dislocation.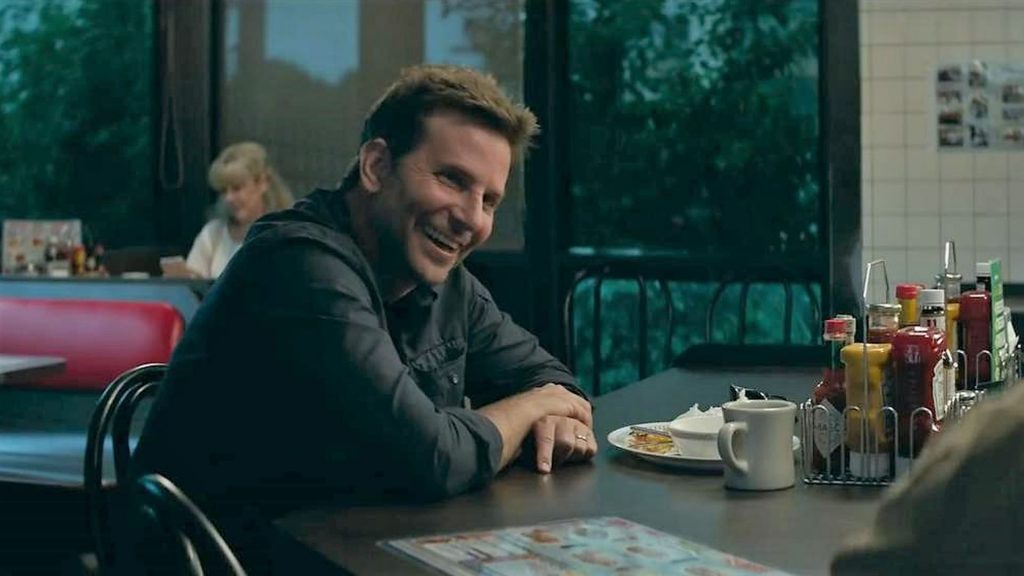 The Mule's limp screenplay results in uneven performances and a lack of realism. Eastwood could have also lightened the burden on himself by having someone else direct while still playing Earl. Everything he explores here is tired, already addressed by better crime films, or merely underlining an out-of-touch vision of America's past. If Eastwood is intent on reliving past glories and reminiscing about the old days, he can gleefully do so in retirement.
Summary: Clint Eastwood, eighty-eight, has nothing to prove and should gracefully retire. His refusal as an actor and director to adapt to modern times is damaging his once meaningful brand.