Games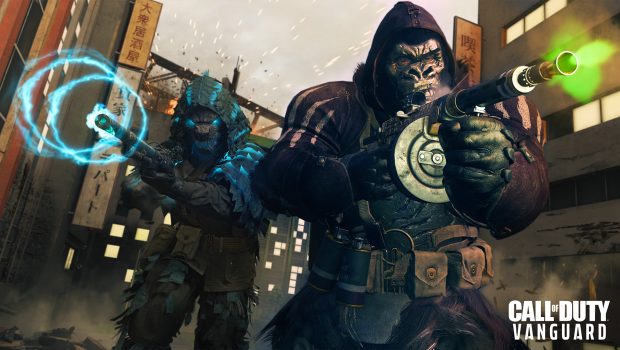 Published on April 28th, 2022 | by Adrian Gunning
The Monster of all seasons: Call of Duty: Vanguard and Warzone Season 3 launches today
Today, Captain Butcher calls upon three more Operators — S.O.T.F. 008 — to investigate the true impact of previous enemy attacks. After reclaiming the island through tactical, yet somewhat flashy force, these elite Allied soldiers are rewarded with treasure troves of secret prototype weapons.
But these prototypes on the island, let alone their existence, raise a massive question: what kind of threats are these powerful weapons supposed to combat? Their answer comes from an abandoned radio, which picks up several signals and primal roars unlike that of any known creature…
A top-secret armory is open for all Operators during Classified Arms, the third season of Call of Duty: Warzone and Vanguard.
With Classified Arms beginning officially today, look out for an in-season limited-time event Operation Monarch, from 11 May AEST/NZST, where we will bring the 337-foot-tall Kong and 394-foot Godzilla into the ring – are you ready?
Season 3 also brings with it exciting new points of interest, new Gulag, weapons, maps and a new task force of heroes, ready to swoop down on Calderra.
Limited time bundles will be available for Operators to become more than elite and become a human-sized version of the ultimate superspecies. These include:
Tracer Pack: Kong Limited Time Bundle
Tracer Pack: Godzilla reactive Mastercraft Limited Time Bundle
Tracer Pack: MechaGodzilla Limited Time Bundle
The Season Three Battle Pass and all the Bundles in Classified Arms are worthy of a Titan. Get ready to pick them up for Operation Monarch and the battles to come, so you can survive the biggest threats Caldera has ever faced.
To find out more, visit: https://www.callofduty.com/blog/2022/04/call-of-duty-vanguard-warzone-classified-arms-updates-details
Rise on every front!