Blu-ray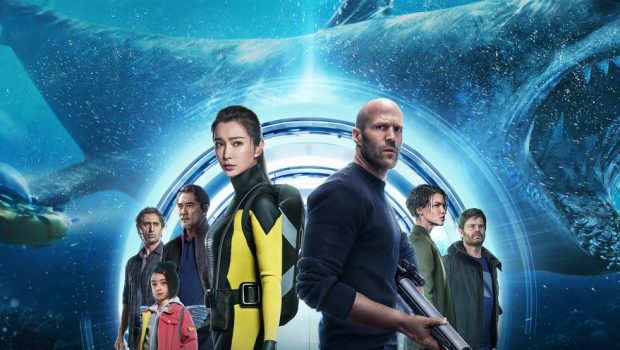 Published on December 8th, 2018 | by Tony Smith
The Meg 4K Ultra HD Review
Summary: The Meg is pure ridiculous fun and if you don't take it too seriously, it might surprise you as an enjoyable yet ultimately forgettable flick!
The Meg is film that doesn't take itself too seriously, even though the lead character who is played perfectly by steely eyed and tough guy Jason Statham does. The premise revolves around an ocean swimming dinosaur known as a megalodon which is basically a deadly shark that is around 70 feet in length… and if you can suspend belief for the premise of the film, somehow all this ridiculousness works and it works well.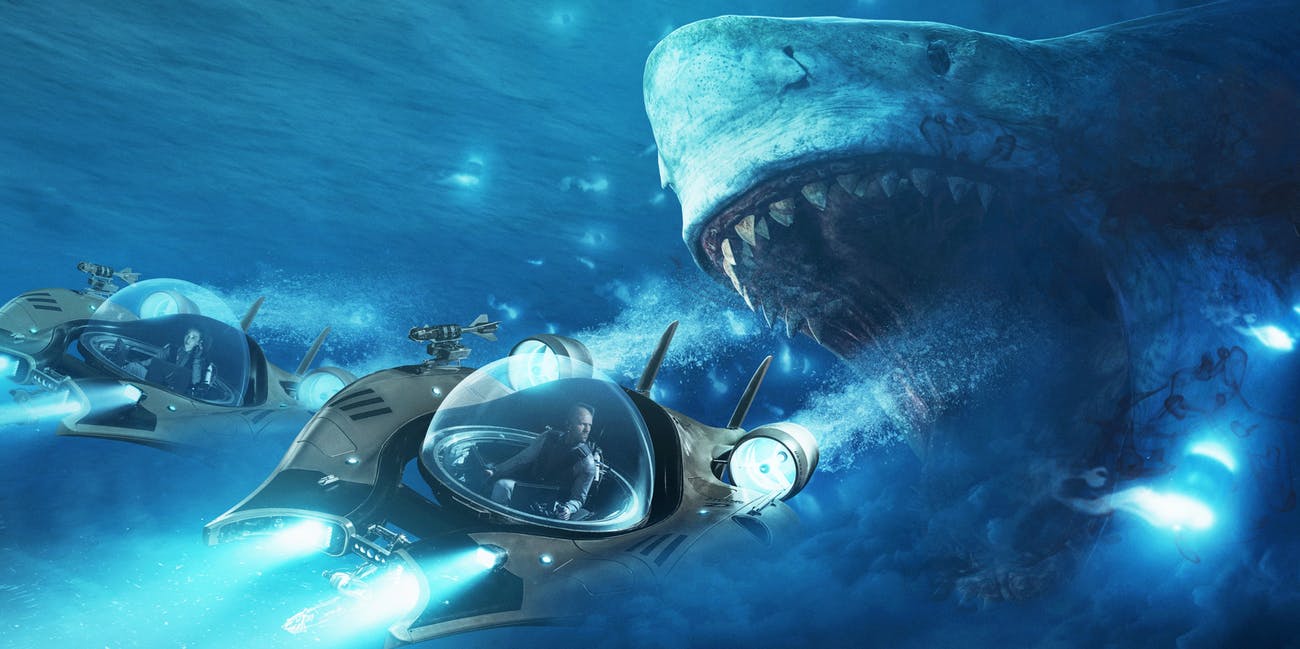 So when an expedition to the bottom of the sea disturbs the 'cell' which has been keeping these creatures away from mankind, they unwittingly release it onto the world. So while more Jaws and then Sharknado which is a good thing, we have Jonas Taylor (Statham), a deep-sea rescue diver called to arms to help rescue us mere humans from these prehistoric creatures.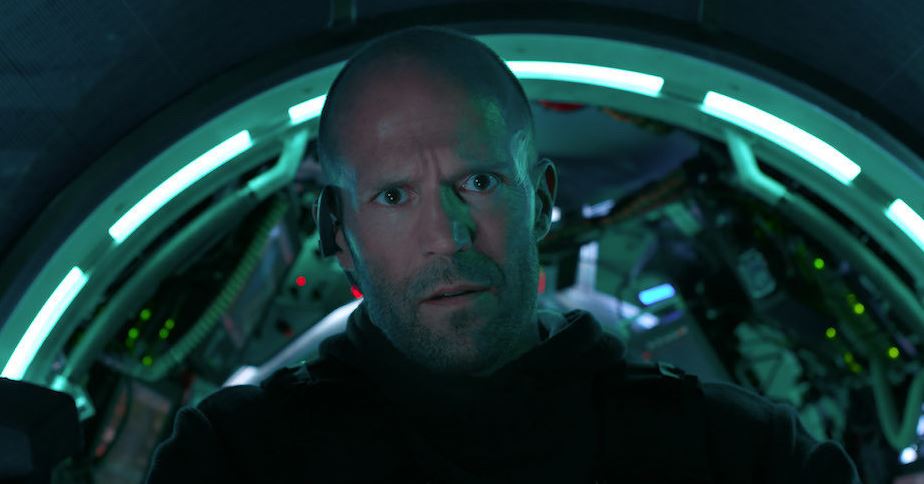 To compound the situation, Jonas suffers from some deep seeded trauma when he attempted to rescue the crew of an American submarine 5-years ago who also came across a megalodon which killed some of the crew and destroyed the sub. As a result, he has been discredited and is living in exile in Thailand as a drunk.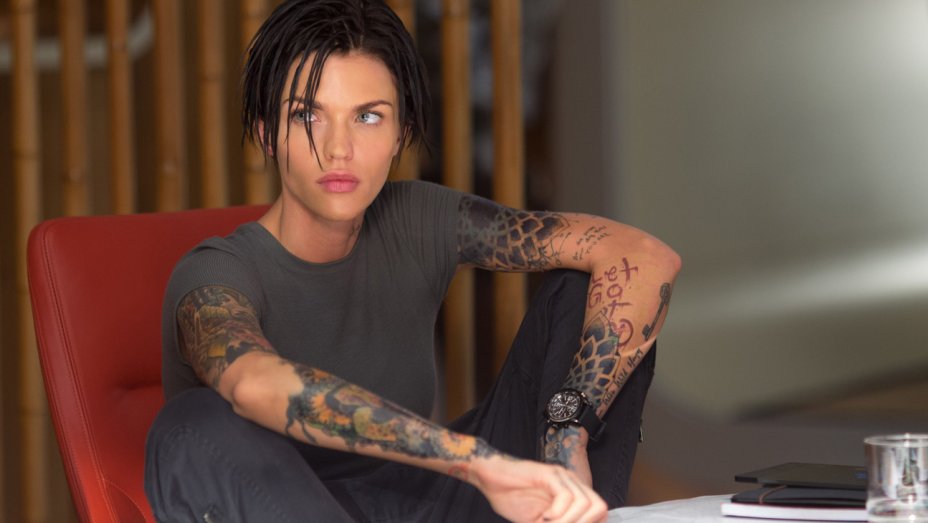 However as the initial scientific crew are still trapped beneath the floor of the Marianas Trench, his old friend Mac (Cliff Curtis) and his boss Zhang (Wiston Chao) seek the help of this fallen hero and while he initially declines, he does agree to help because his ex-wife (Jessica McNamee) was part of this scientific expedition.
Adding to the cast which is quite stereotypical is Rainn Wilson as the crazy billionaire who funded this scientific experiment and not only wants his crew back but wants to stop the megalodon in order prevent financial damage to riches, Ruby Rose as the heavily tattooed technical person plus Page Kennedy who provides the laughs as well.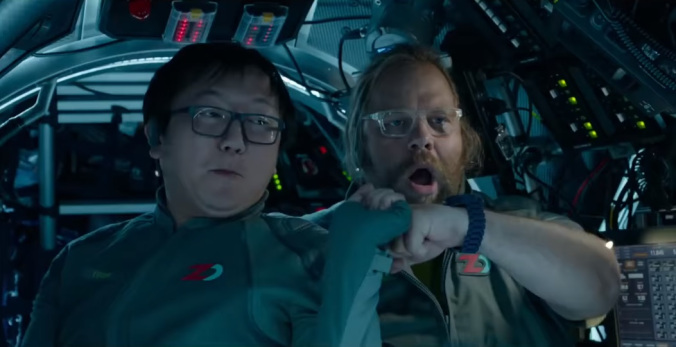 Then there's Zhang's daughter Suyin (Bingbing Li) and her own daughter (Shuya Sophia Cai) who happens to be a tech wiz nicely rounds out the cast. Suyin is also placed into the story as the love interest for Jonas as we follow this crazy and sometimes humorous action film about a shark that would make Jaws swim away from fear.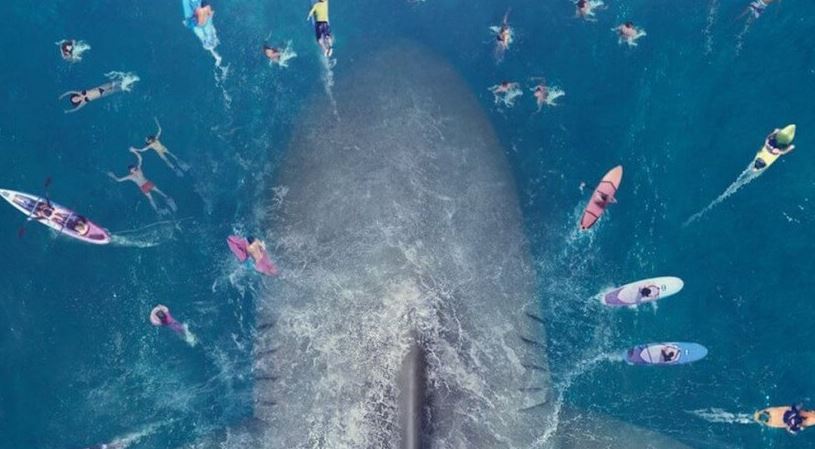 So while the story is preposterous at the best of times, somehow it works and I found myself invested in this over the top and at times unrealistic and silly story about a giant dinosaur shark. Needless to say the action is fun to watch, especially seeing Jonas go head to head against the megalodon and swimming away victorious. The cast works well together but the star is definitely Statham due to his bravado.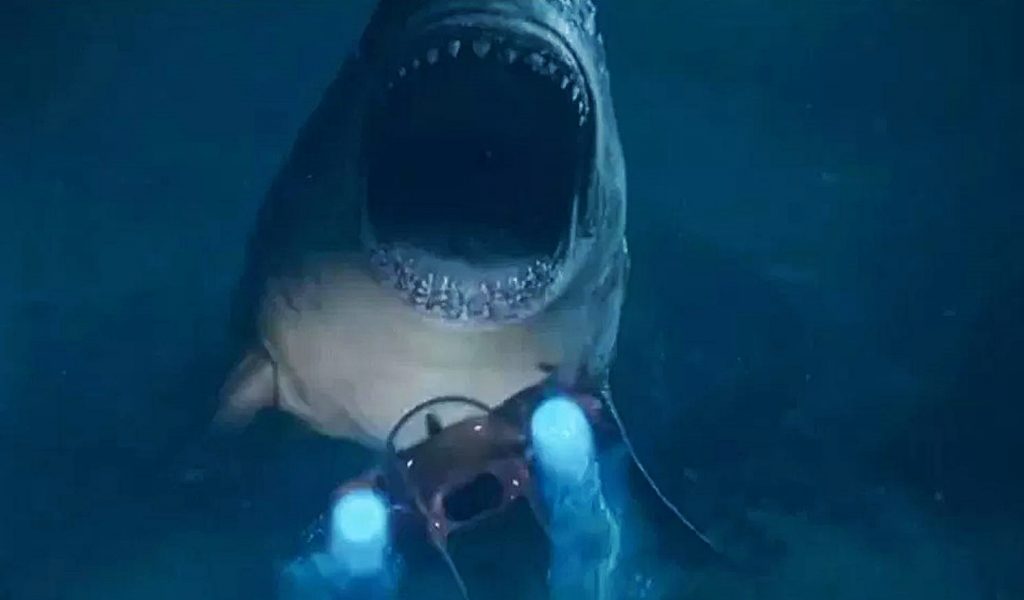 The Meg is also well presented on 4K Ultra HD with exceptional and very clear video that almost makes this dinosaur shark breach your TV when it first comes at us. Audio is equally impressive and the 4K presentation really creates that movie experience. There's also a handful of special features that go behind the scenes and all in all, a fun 4K film.
Special Features
Chomp on This: The Making of The Meg (HD 12:09)
Creating the Beast (HD 10:25)
New Zealand Film Commission (HD 1:53)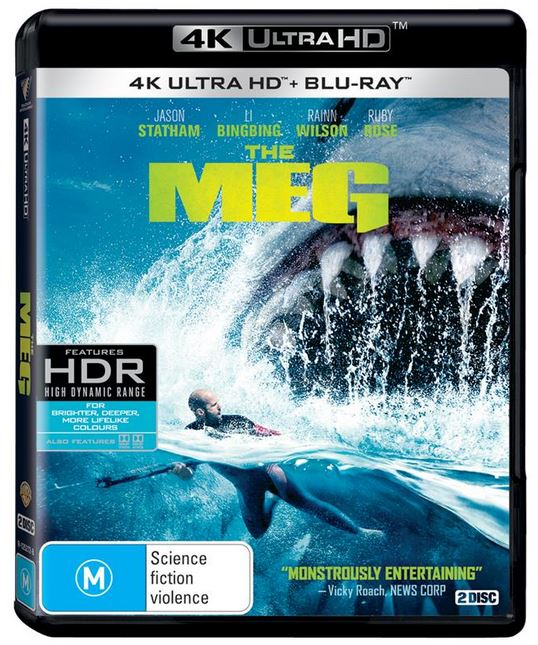 4K Ultra HD Details
Director – Jon Turteltaub
Actors – Jason Statham, Li Bingbing, Rainn Wilson, Ruby Rose
Film Genre – Action
Label – Roadshow
Region Coding – B
TV Standard – HD
Rating – M
Consumer Advice – Science fiction violence
Year of Release – 2018
Primary Format – Movies/TV – 4K Ultra HD