Books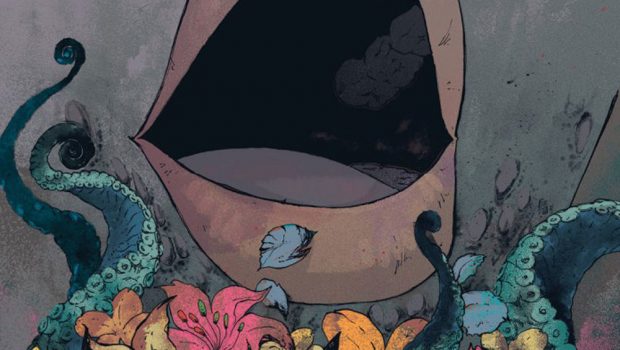 Published on October 18th, 2021 | by Richard Banks
The Maw #1 Review (Boom! Studios)
Summary: The Maw is intoxicatingly macabre with its vision of human horror.
The Maw is a difficult read, a human story intertwined with an impending supernatural terror. While issue one doesn't boast much in the latter, with a storyline very much finding its feet, it's still impactful enough to make the Maw #1 an unsettling, terrifying read.
After attending a feminist retreat on a remote island, Marion struggles to buy into her sister Wendy's optimistic hopes for enlightenment and empowerment, but an horrific assault on the first night changes the entire trip. The Maw #1 focuses solely on build-up, but offers a suffocating tease into the future of the story, with Wendy undergoing dramatic changes following her harrowing ordeal.
Penned by award-winning writer Jude Ellison S. Doyle, the series' dark tone is complimented by a gorgeous art direction, inked by A.L. Kaplan. Great character design is only the start, as the colour palette is the real hero here; moody blues and greens, all adding to the macabre dripping off the pages.
It might come across like I've used every synonym available to describe The Maw's bleak tone, but to not full appreciate its moody and devastating nature would be a disservice. More than anything, it's incredibly tastefully done, dealing with difficult situations that many people find themselves in in real life. It's early days in the series, but #1 offers a compelling look into a horrific universe all too familiar to our own.
5/5