Films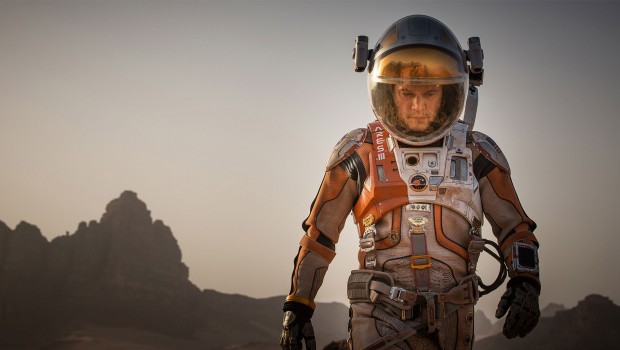 Published on September 27th, 2015 | by Damien Straker
The Martian (3D) – Film Review
Reviewed by Damien Straker on September 27th, 2015
Fox presents a film by Ridley Scott
Produced by Simon Kinberg, Ridley Scott, Michael Schaefer, Aditya Sood, Mark Huffam
Screenplay by Drew Goddard, based on The Martian by Andy Weir
Starring Matt Damon, Jessica Chastain, Kristen Wiig, Jeff Daniels, Michael Peña, Kate Mara, Sean Bean, Donald Glover and Chiwetel Ejiofor
Music by Harry Gregson-Williams
Cinematography Dariusz Wolski
Edited by Pietro Scalia
Running Time: 140 minutes
Rating: M
Release Date: October 1st, 2015
The Martian isn't a great film but at the very least it shows that there is still some life left inside of Ridley Scott's directorial efforts. The English director is seventy-seven now and in the twilight of his career. Some of the films he has made recently have been overblown and disappointing, in spite of the impressive casts he musters. He has returned to space and science fiction, a genre explored in his two most popular films Alien and Blade Runner. Those two films were warnings about the future, technology and dangerous new worlds. The Martian has some of these elements but is comparatively, a more hopeful film. It is generically concerned with American individualism but also what can be achieved through being calculated and accounted for, which is, coincidentally, a positive trait of filmmaking itself by being measured as a director, rather than indulging in excess.
Adapted by screenwriter Drew Goddard from Andy Weir's book, the film focuses on Mark Watney (played by Matt Damon), who is an astronaut and biologist left behind on Mars after his crew (Jessica Chastain, Michael Peña, Kate Mara) abandons the red surface and believes he has died. Wounded, Mark uses his skills and resources as a biologist to inhabit and live on the red planet. He uses feces for example as fertiliser so that he can grow tiny plants and consequently, potatoes that he can eat. Whether this is plausible or not isn't up for debate. Rather, it's refreshing how the film makes the action practical for its main character, focussing on his resourcefulness rather than bombastic special elements and fight scenes. This is a gentler blockbuster and also one with an unexpected funny bone, freeing it from the self-seriousness pretentions that engulfed Interstellar—the film to which it's regularly compared.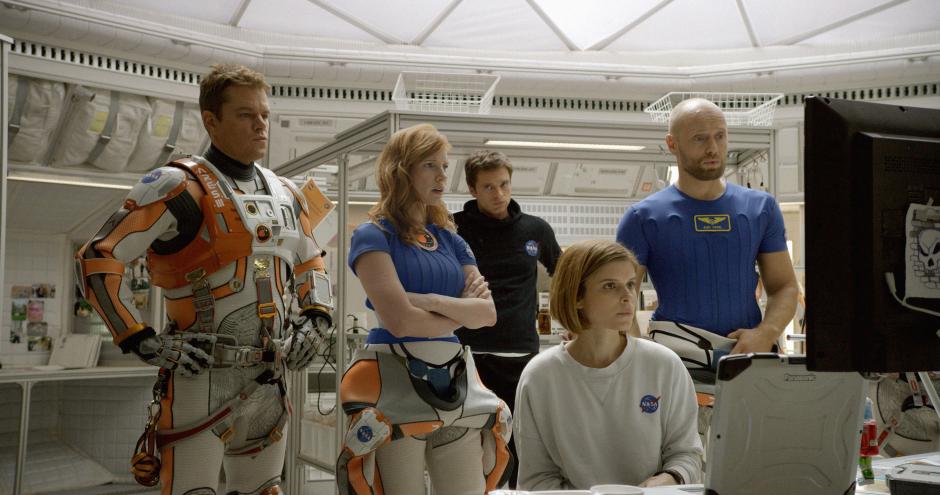 However, more could have been made of Mark's isolation and the terror of being the single person alone on the planet. Compromises are made which offset the isolation, including Matt Damon's persistent narration to a camera (and the audience) as he documents his journey. Using pop tunes such as Abba from a music collection of one of Mark's crew members is also like an offshoot of brighter sci-fi films such as Guardians of the Galaxy. Matt Damon is very charismatic, funny and likable in the lead role but a shade of seriousness and trauma is missing from his performance. Rather than countering the film's commercial elements, such as its humour and its bright tone with a dose of realism and psychology, Mark resorts to jokes and punchlines, which makes him too relaxed for the singular person on the planet. One shot which demonstrates Mark's physical deterioration is late in the piece, when his wilted frame emerges from a shower.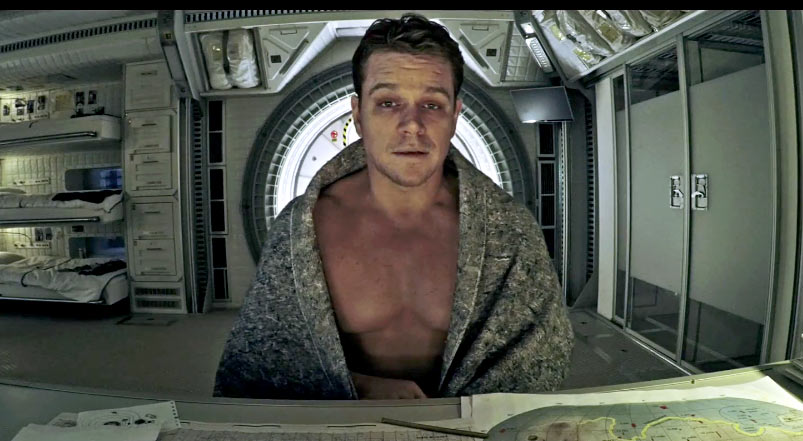 Mark is not entirely alone throughout the film because it also extends into earth scenes, which thematically stress the ethics of media and control. The closest the film has to a villain, there are thankfully no aliens or monsters, is Teddy Sanders (Jeff Daniels who is excellent), the director of NASA. He is reluctant to tell the crew about Mark still being alive and also stalls a rescue operation because he is more concerned about the pictures being posted, which would reveal the carelessness of the operation. In one sequence, he also opts to skim through a safety protocol to fast-track the launch of a rocket. Whereas Mark rations his food and counts his resources, Teddy is equally calculated in his strategies, opting to take shortcuts if its more convenient. Is Teddy perhaps representing the over controlling studio boss who wants production rushed and is pitted against micromanagement and attention to detail? There are other strong actors here, including Chiwetel Ejiofor, Kristen Wiig, Donald Glover, Sean Bean and Jessica Chastain, who make memorable impressions with their roles and overcome the script's lack of backstory and inner lives.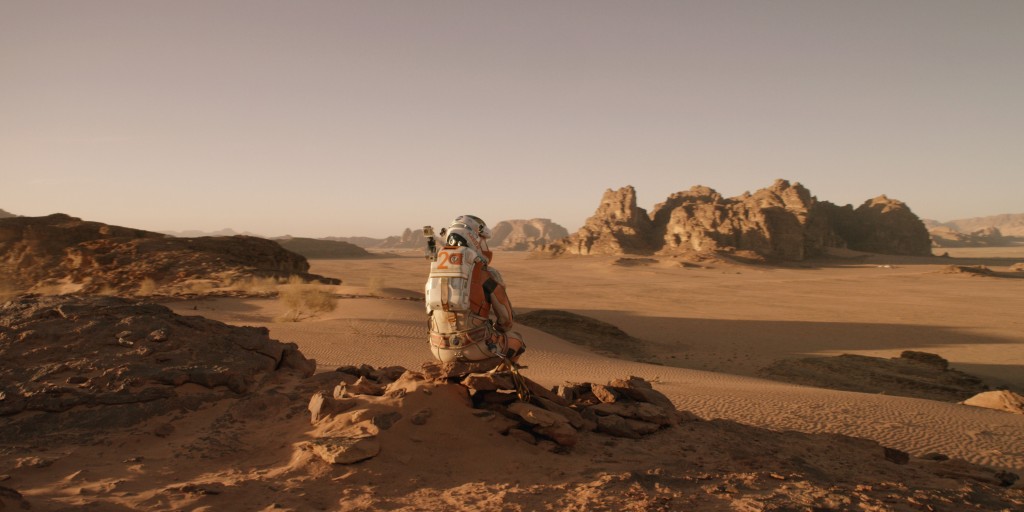 As a showpiece of spatiality and 3D technology, The Martian is predictably an impressive specimen. The film has generally high production values, expected at this level, but most surprising is the way in which the 3D effects are gently pushed into the frame to enhance the shape of the spacecraft's passageways or the vast open spaces of the red planet itself. The shots of Mark sitting alone in the open are examples of when the film conveys the empty plains of Mars and his detachment from humanity. Once the film overcomes the weight of some of its scientific jargon in the dialogue, which can be intimidating late in the film, it also becomes an exciting rescue mission. The finale is staged with an impressive amount of tension and great skill from this experienced director. It may not be Ridley Scott's most impressive film but it shows that after decades in the industry, he remains entirely capable of fine craftsmanship.
Summary: The Martian isn't a great film but at the very least it shows that there is still some life left inside of Ridley Scott's directorial efforts.