Comics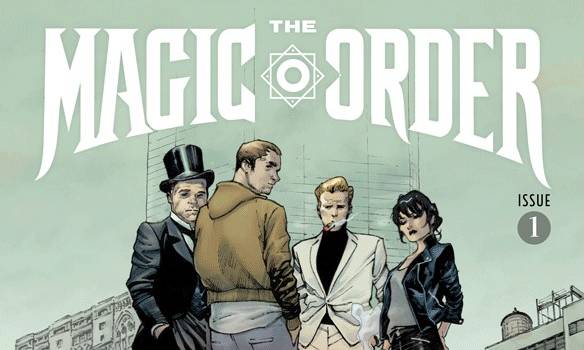 Published on June 13th, 2018 | by Dana Folkard
THE MAGIC ORDER #1 REVIEW
Summary: Magical mobster vibe.
The world is a dark and dangerous place, filled with monsters and all kinds of evil. Keeping these dark forces at bay is a select group of powerful wizards, magicians and magic practitioners, sworn to defend our world for countless generations. The Magic Order is Mark Millar's first Netflix comic book series which is drawn by the talented Olivier Coipel.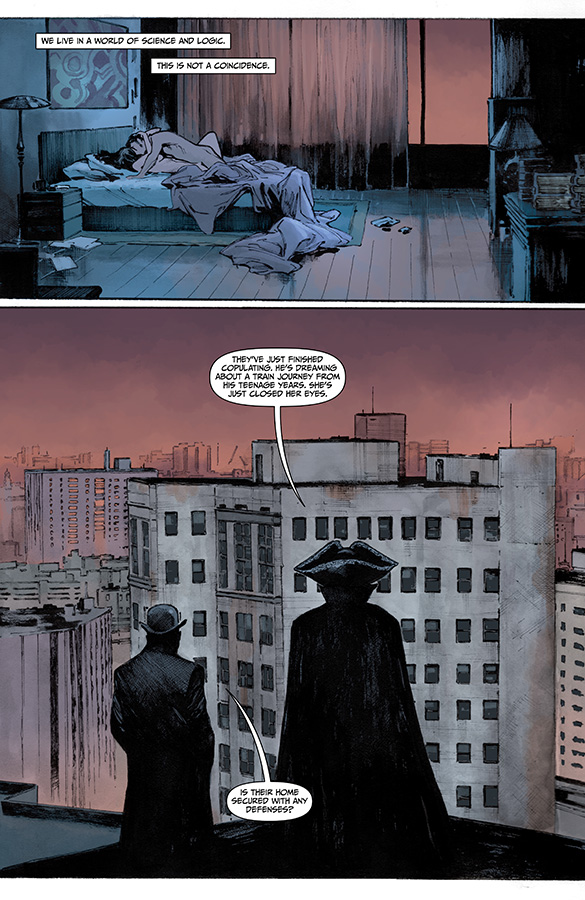 The Magic Order #1 follows the Moonstone family, an ancient and revered family of powerful and talented magicians, who for generations have sworn to protect the world from the dark forces that threaten to engulf it. The family is fractured and a tad dysfunctional, with most of the responsibility falling on the shoulders of the father, Leonard, and one of his sons, Regan. His alcoholic daughter, Cordelia, is unreliable, unhinged and destructive and his other son, Gabriel, yearns to live a normal life, shunning his magical heritage. The magic community is a small and close one, so when one from their inner circle is brutally murdered, suspicions are raised and accusations made as they try to figure out who is behind the murder. Bitter rivalries, old family feuds and questions surrounding the inheritance of a powerful spell book fuel this ongoing war between magical sects.
OK, I'm gonna give it to you straight. This is a comic you'll definitely want to read, no matter what genre you're into. I've heard people describe this as mobster Harry Potter but honestly, it's so much more than that. There is a lot to like about this opening issue, which delves into a dark and menacing world, filled with all sorts of depravity and corruption. Without revealing any spoilers I'll say that the villains have me especially excited, mainly from their ruthless and despicable actions and mob-like vibe. This is a scary and dangerous world that they inhabit and they are trying their best to usurp the old order and establish their own. There is some clever world-building going on here, with Mark Millar crafting some highly compelling lore. I'm really looking forward to learning more about this complex lore, especially with regards to the Cthulhu-like monsters and dark forces that lurk in the shadows. Naturally being a Millar creation, he doesn't stray from the hyper violence we have come accustomed to seeing in his stories, embracing it in a cringeworthy and obnoxious way. This is a compliment.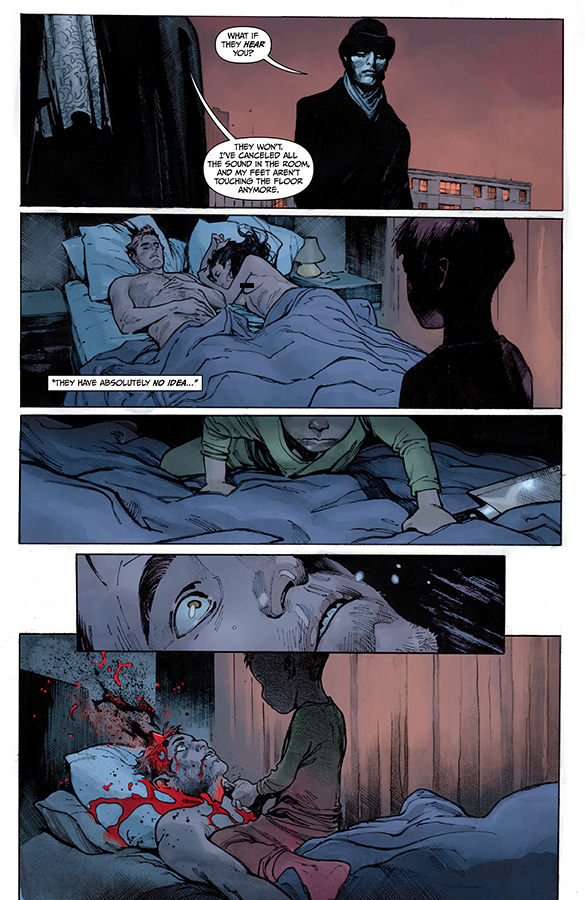 Olivier Coipel, I gotta say that I love your work. Wonderfully detailed and emotive, his art effortlessly captures the menacing and gritty underworld of this story. I found it easy to connect with these characters through their expressive and idiosyncratic expressions and reactions towards one another. There is also fluid and relaxed feeling to his art that comes with his delicate shading and linework. Nothing feels forced or rigid, which for me helps to create a fully immersive experience. Dave Stewart's colouring matches the moodiness of the story, framing this world in an atmospheric and sinister vibe. The art and colouring come together to form a beautiful but deeply disturbing visual narrative. I love it!
Overall, I can't help but sing the praises of this first issue. Love the story, love the world, love the characters and love the bad guys. What more can I say? Go grab a copy ASAP!
I'm giving this issue 5 out of 5 stars!
---
COMIC DETAILS
CREATIVE TEAM: Mark Millar, Olivier Coipel, Dave Stewart and Peter Doherty
PUBLISHER: Image Comics
GENRE: Supernatural/Thriller/Drama
PUBLICATION DATE: June 13, 2018
REVIEWER: Dana Folkard