Comics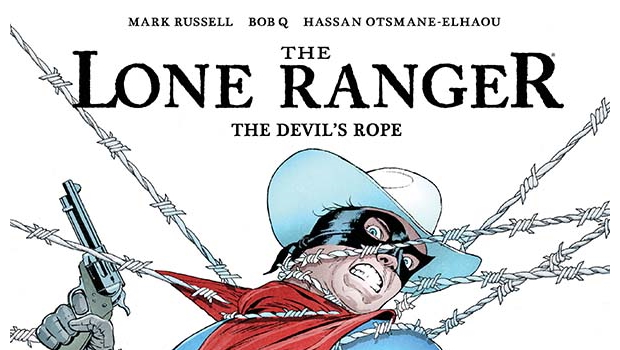 Published on October 16th, 2019 | by Chris O'Connor
The Lone Ranger: The Devil's Rope Comic Review
Summary: The Lone Ranger tackles greed in the West in the only way he knows how.
1883 and the introduction of barbed wire is causing trouble in Texas. Taking the opportunity to use this new product to grab more land, a corrupt state senator conspires with dirty ranchers to prevent access to land for native americans and open rangers and passes new laws to allow cattlemen to kill on site anyone caught cutting their barbed wire. With good people getting hurt, the Lone Ranger is called to action… but he can't stand against this villainy alone, he'll need the help of an old friend.
Writing
My earliest memories of the Lone Ranger are of, I think, a movie… one in which Rossini's William Tell Overture plays to stirring effect. It wasn't until I watched the more recent film with Armie Hammer and Johnny Depp that I saw the Lone Ranger as really the bumbling side kick of Tonto. I mention all of that because this story has a similar feel. The Lone Ranger is certainly portrayed as a heroic character, but the hard leg work and brains of the operation is clearly Tonto, the Loner Ranger is more the "muscle" of the operation. The theme of the story is one that unfortunately still sounds familiar, wealthy "influential" people using their wealth and position to gain even more wealth and power at the expense of everyone else. If only we had a real Lone Ranger.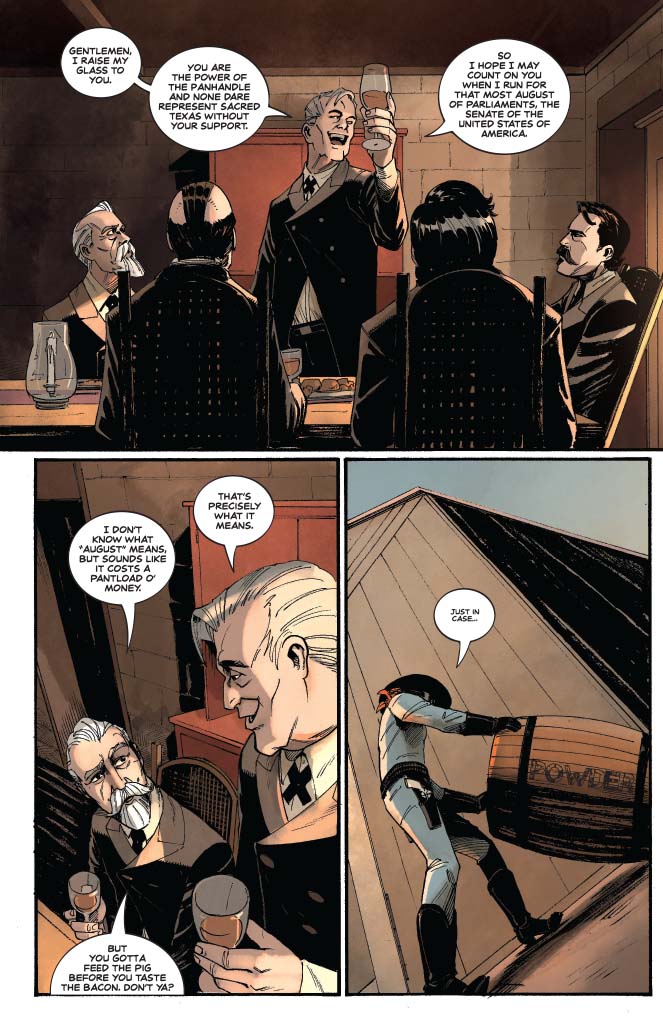 Artwork
The artwork features some nice bold line work. Every character stands out clearly and details are easy to make out. About half way through we also have some very vivid, glistening depictions of blood which could be a bit… disturbing to some (especially given the context). The overall colour palette is somewhat minimal, each panel only using a select range of colours, all not too far removed from each other. I think the intent here was to give it that classic western movie, dusty "wild west" aesthetic and arguably it does that quite well.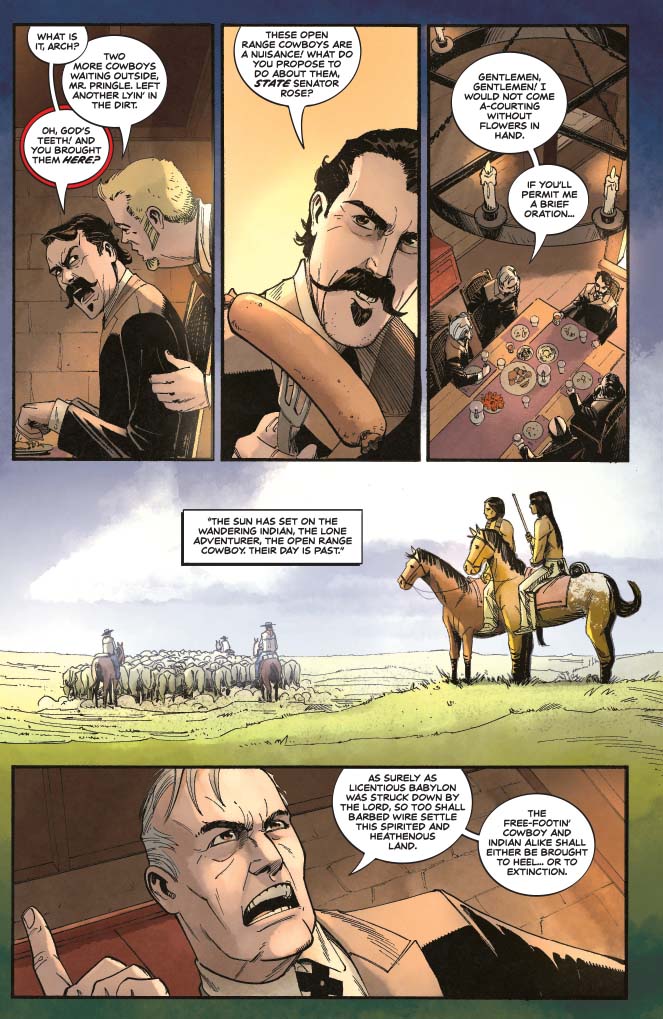 Final Thoughts
Some of the greatest stories are those with themes that seem to echo through the ages. Some of those echoes are pleasant and lovely to revisit, others remind us that as advanced as we are as a species… there are still some who would drag us all down just to serve their own desires, eschewing societal enlightenment for their own greed. Stories like this one give us that little bit of relief… opening the valve so to speak, and let us at least see a degree of justice being served. Not a bad read at all.
Comics Details
Publisher: Dynamite
Writer: Mark Russell
Artist: Bob Q
Cover Artist: John Cassaday
Genre: Western
Format: 120pgs, FC, TPB
Release Date: June, 2019