Books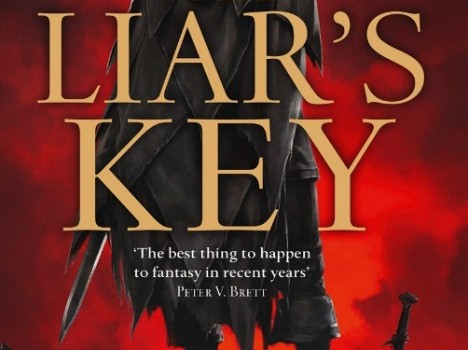 Published on June 16th, 2015 | by admin
THE LIAR'S KEY – The sequel to MARK LAWRENCE'S bestseller, PRINCE OF FOOLS
If you like dark you will love Mark Lawrence. And when the light breaks through and it all makes sense, the contrast is gorgeous'
– ROBIN HOBB 
The Red Queen has set her players on the board…Winter is keeping Prince Jalan Kendeth far from the longed-for luxuries of his southern palace. And although the North may be home to his companion, the warrior Snorri ver Snagason, he is just as eager to leave.
For the Viking is ready to challenge all of Hell to bring his wife and children back into the living world. He has Loki's key – now all he needs is to find the door. As all wait for the ice to unlock its jaws, the Dead King plots to claim what was so nearly his – the key into the world – so that the dead can rise and rule.  
About the Author
Mark Lawrence was born in Champagne-Urbanan, Illinois. He says he never had any ambition to be a writer so was very surprised when a half-hearted attempt to find an agent turned into a global publishing deal overnight. His first trilogy, The Broken Empire, has been universally acclaimed as a ground-breaking work of fantasy. Mark is married, with four children, and lives in Bristol.