Films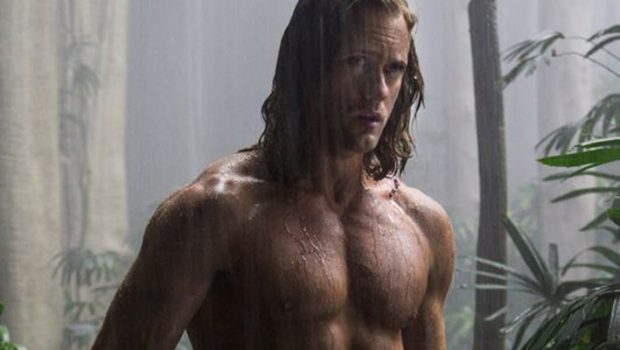 Published on July 31st, 2016 | by Damien Straker
The Legend of Tarzan – Film Review
Reviewed by Damien Straker on the 31st of July 2016
Roadshow presents a film by David Yates
Produced by Jerry Weintraub, David Barron, Alan Riche and Tony Ludwig
Written by Adam Cozad and Craig Brewer, based on Tarzan by Edgar Rice Burroughs
Starring: Alexander Skarsgård, Samuel L. Jackson, Margot Robbie, Djimon Hounsou and Christoph Waltz
Music by Rupert Gregson-Williams
Cinematography Henry Braham
Edited by Mark Day
Rating: M
Running Time: 110 minutes
Release Date: the 7th of July 2016

The Legend of Tarzan is indistinguishable from the other mediocre blockbusters released this year. Its loyalty to the American summer recipe of action and set pieces and its failure to develop any subtext are serious drawbacks that have hampered the film's box office takings and the likelihood that it will kick start the ongoing franchise that Warner Bros continues to pursue. While the film is credited to the writings of Edgar Rice Burroughs, the inspirations for its narrative are firmly the modern high concept movie, the types of origin stories that Christopher Nolan popularised with Batman Begins. However, the film sees itself as cleverer than the standard template. Rather than telling Tarzan's story in a linear trajectory, the film opens with its villain Leon Rom (played by Christoph Waltz) surviving an ambush while exploring for resources in the jungle. A jungle warrior (Djimon Hounsou) spares him because he believes he can capture Tarzan (Alexander Skarsgård) and end their bitter feud. Confusingly, Tarzan is already living in London with Jane (Margot Robbie, sporting an American accent) and they're assigned to investigate possible slavery in the jungle. While the film initially avoids the linear transformation of a hero emerging as their signature character, the story feels convoluted and overstuffed with threads and backstory. It also quickly sinks into the worn origin template by intercutting Tarzan and Jane's return to the jungle with gooey flashbacks about how they fell in love. It's still a clumsy origin story, only told in a different order.
While set in the jungle, there's little adventure in the approach taken to the film's generic content. With Jane and civil war veteran George Washington Williams (Samuel L. Jackson) by Tarzan's side, the film degenerates into a chase movie with preposterous stunts and laughable physicality. The quest line is to track down Leon, who might be the one involved with slavery, which is an excuse for chase and ambush scenes and even a ridiculous standoff with an ape that repeatedly smashes Tarzan's back but somehow doesn't kill him. The honours of the most ridiculous action scene are shared between that moment and jumping straight off a cliff edge into the treetops below. The narrative's most derivative thread is the rescue plot, not of the slaves but of Jane herself. Given the volume of discourse about how poor female representation has been recently in Hollywood, one has to ask what the writers were thinking by having Jane imprisoned on a steamboat for the middle portion of the movie. It's inconceivable given how much this limits Robbie's participation in the film merely so Tarzan can be led deeper into the jungle while still failing to raise the tension levels. There is a scene on the boat involving Jane that dispels the efficiency of Waltz as a typecast villain, following his success in the two Tarantino films. This cabin set up sees Jane forced to have dinner with Leon and becomes an all too familiar recap of Waltz's ability to be elegant and suave as he simmers like a crocodile, preparing to violently strike out.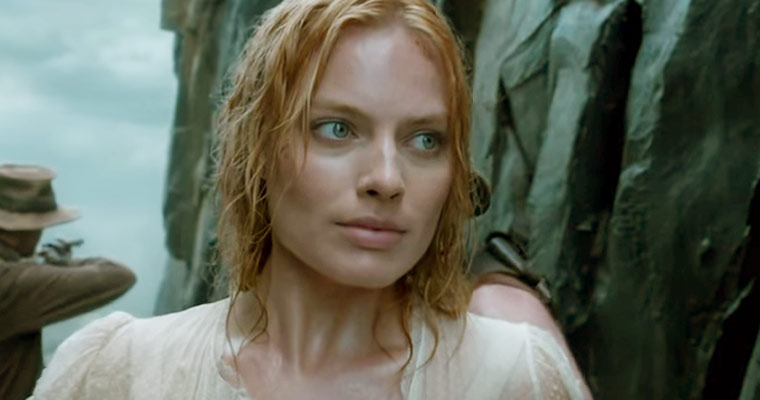 The other performances are pantomime at best, particularly Samuel L. Jackson and the miscast Robbie, who are both allowed to overact. Skarsgård seems comparatively bland; his job is merely to take us through the action scenes, including a silly scene where he swings from a vine with George on his back onto a moving train and fights an entire carriage of soldiers. Imagine how much more involving films like this could be if the stunts seemed feasible for people made of flesh and blood. More importantly, it would help if films of this kind were about something or shared something that justified themselves. There are actually world issues but they're referenced solely through the dialogue. It's questionable that the film is about a white man who knows the jungle better than this African American friend, but there are topics that could have been given more weight, including slavery and diamond smuggling. These subjects barely register, appearing as little more than footnotes compared to the fistfights and set pieces. The difficulty of rebranding something like Tarzan is taking a text that's more than a hundred years old, written long before Spielberg and Lucas ever dreamed up films like this, and then throwing the source material away because films have to be moulded like a summer hit. The same issue was apparent in the other Burroughs adaptation, John Carter. It was an old story bent into the shape of a Disney blockbuster. Anyone who thinks these texts haven't dated is wrong; it's inevitable given the way attitudes and ideas change. Yet this doesn't mean films should discard their source material just because Hollywood thinks in trends and demographics. Sometimes old can be new again if it goes away for long enough. But sometimes a thing grows old because of its frequency and then it's just stale and boring. Sadly, this film is that kind of old.
Summary: The Legend of Tarzan is indistinguishable from the other mediocre blockbusters released this year.