Games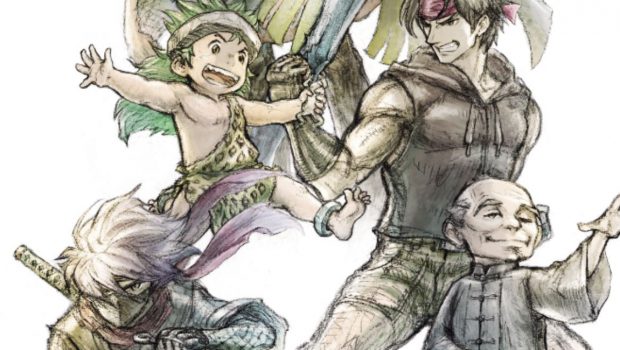 Published on July 22nd, 2022 | by Adrian Gunning
The Legend Is Alive! Classic Square Enix RPG Live A Live Launches For Nintendo Switch Today
Many heroes, many stories, many lives to live! Discover a series of interwoven tales stretching throughout time in LIVE A LIVE, launching this week for Nintendo Switch. Originally only released in Japan for the Super Famicom, LIVE A LIVE on Nintendo Switch brings the game to Europe for the first time, remade in the same stunning HD-2D graphical style used in TRIANGLE STRATEGY and OCTOPATH TRAVELER.
LIVE A LIVE features multiple distinct chapters, each set in a different time period, with its own unique story, characters, locations and gameplay mechanics. You can tailor your adventure by deciding which order to tackle the chapters in; whether you'd rather start in the Wild West as a wanderer with a bounty on his head, or in the Twilight of Edo Japan as a shinobi on a secret mission – to name but two examples – the choice is yours. The game's turn-based combat system also varies from chapter to chapter, with each character bringing a distinct set of abilities that change the gameplay as you progress through each era.
LIVE A LIVE on Nintendo Switch is produced by the original game's director, Takashi Tokita (also known for his work on CHRONO TRIGGER and FINAL FANTASY IV), and features music remastered under the supervision of Yoko Shimomura (also known for her work on FINAL FANTASY XV and the KINGDOM HEARTS series).
Experience a unique chapter in RPG history with LIVE A LIVE, launching for Nintendo Switch this week. Originally only released on the Super Famicom in Japan, LIVE A LIVE features a varied cast of characters across multiple interwoven chapters, and has been remade for Nintendo Switch with a stylish HD-2D makeover and a rearranged version of the original soundtrack.