Games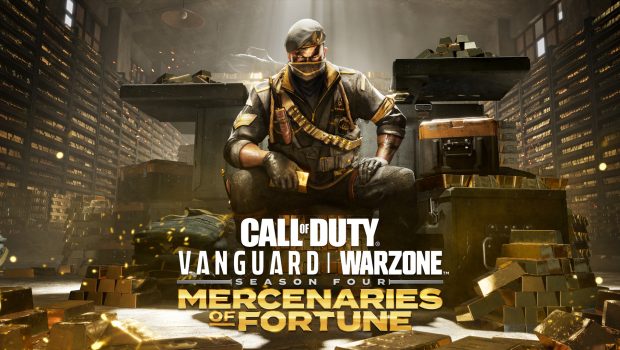 Published on June 17th, 2022 | by Andrew Bistak
The latest updates from Activision Blizzard | Warzone Rebirth, Ricochet Anti-Cheat, COD and more
The Terminal List – Warzone Rebirth Island Tournament Coming 2 July
Australian and New Zealand Call of Duty fans, mark your calendars and get ready for an epic event. The Terminal List – Warzone Rebirth Island Tournament takes place on Saturday 2 July and will see Activision Publishing and Prime Video Australia & New Zealand partner for the first time to celebrate the launch of new series, The Terminal List starring Chris Pratt. This 10-team invitational showdown will feature the best Call of Duty talent from the region, alongside some special guests. Watch as competitors drop into Rebirth Island and hunt for victory to take home their share of the huge $20,000 AUD prize pool.
What: A special 10-team Call of Duty: Warzone Rebirth Island invitational tournament with iconic Australian and New Zealand players, commentators, and special guests
When: 2 July, 2022 AEST/NZST
How to watch: Tune in live via the Call of Duty Twitch channel
Prize pool: $20,000 AUD
Check out the trailer for The Terminal List here.
Call of Duty: Vanguard/Warzone Mercenaries of Fortune Season Announcement
New Season, New Riches: old loyalties dissolve as our Tier 1 Operators create new factions in search of ill-gotten gains. Get rich or die trying, because in this mercenary-versus-mercenary setting, enough is never enough
This major update will be live in both games from 23 June. Players should expect an update to Vanguard from 2am AEST on 22 June and a Warzone update from 2am AEST on 23 June
Smugglers Cove: Legend has it pirates from centuries ago used this island to hide their treasures. True to its name, Smugglers Cove is loaded with supplies, including gas masks and more
USS Texas 1945: Mercenaries of Fortune brings two new Multiplayer maps that will challenge even the most tactical Operators. A familiar battleship launches alongside the start of the season, with a second map arriving midway through
Check out the full blog, for more information on all these features: ­­­­­­­­­­­­­https://www.callofduty.com/au/en/blog/2022/06/call-of-duty-vanguard-warzone-mercenaries-of-fortune-season-four-reveal
Fortune's Keep – https://www.youtube.com/watch?v=kvrpGdT7Wf8
Season Four Cinematic – https://www.youtube.com/watch?v=sp5GPFAKnTA
Ricochet Anti-Cheat Progress Report
#TeamRICOCHET is a cross-functional group composed of security, game and server engineers, researchers and data scientists working in collaboration alongside game teams. RICOCHET Anti-Cheat launched last year, lending new insight into the expected ebb and flow that is a frustrating reality in game security. Head to the blog post here to view the answers for our most frequently asked questions, and what comes next.