Games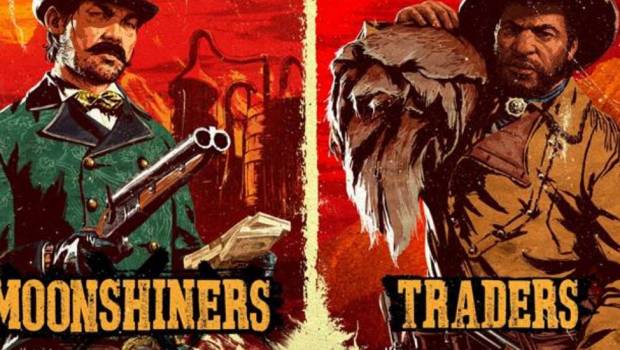 Published on November 4th, 2020 | by Andrew Bistak
The Latest in Red Dead Online: Trader and Moonshiner Bonuses, Limited-Time Clothing, Rewards, Discounts and More
These are good times to be an aspiring entrepreneur in Red Dead Online. Traders who log on to play any time before November 9th will get a Reward for 25 free Trader Goods, while Moonshiners who do the same will get a Reward for one free Mash Refill. Complete either a Trader or Moonshine Sale and you will land yourself a Treasure Map that's sure to help fill your Satchel with rarities and valuables of all sorts.
Red Dead Online players who reach Rank 5 or above in any Role will receive a free Horse (Rank 40 or lower). Should you be interested in bolstering your roster of steeds, all Stable Stalls are 30% off at Stables across the frontier.
CATALOGUE ADDITION
Starting this week, the Wheeler, Rawson & Co. Catalogue has all sorts of sartorial offerings on sale for a limited time only. These include:
The Tasman Outfit
The Danube Outfit
Morning Tail Coat
Benbow Jacket
Squat Stovepipe Hat
Gator Hat
Manteca Hat
Gardenia Hat
Plaid Cap
Hitched Skirt
Tied Pants
Carver Pants
Woodland Gloves
Ortega Vest
Strickland Boots
Calhoun Boots
Limited-edition colorways of the Patterned Bandana
PRIME GAMING
Red Dead Online players who connect their Rockstar Games Social Club account to Prime Gaming will receive Rewards for:
5 Free Legendary Animal Pheromones
6,000 Naturalist XP
A Reward for a free Wilderness Camp
A free Katata Coat crafted from the Legendary Katata Elk hide
In addition, players who connect to Prime Gaming before November 16th will receive a Reward for a free Single Bandolier, plus Offers for 50% off a Double Bandolier, 50% off the Deluxe Campfire, and 30% off the Improved Bow.
Check Rockstar Support for details and limitations.