Games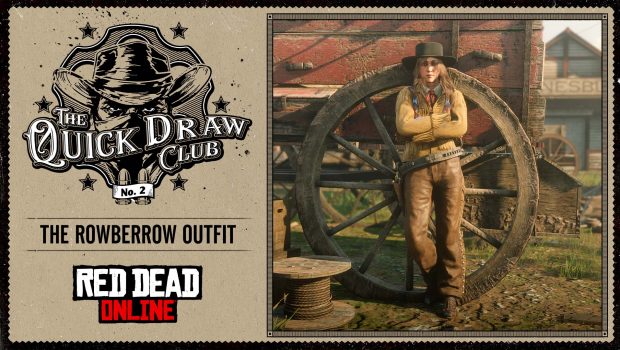 Published on September 1st, 2021 | by Adrian Gunning
The Latest in Red Dead Online: Blood Money Crimes Bonuses, Login Gifts, Waived Persistent Posse Setup Fees, and More
Law-abiding citizens need not apply. Ruthless criminals who pay a visit to Sean Macguire, Anthony Foreman, Joe, or James Langton, and complete certain Crime missions this week — including Stagecoach Stickup, A Lit Fuse, Wrongful Property, and Back Pay — will rake in 2X RDO$ in return for their dastardly deeds.
Completing any of the Crimes listed above will also get you an Offer for half off select Boots, while all Crimes and Opportunities will earn you double the usual Ability Card XP between now and September 6. To help gang activities along, all Persistent Posse setup fees are waived for the next seven days.
Free Ammo
All Red Dead Online players will receive 100 Express Repeater, Rifle, and Revolver Ammo. Seasoned Players ranked 100 and up will receive a free Treasure Map this week to help them comb the landscape for plunder and bounty. All rewards will be delivered within 72 hours of log in.
Quick Draw Club No. 2 Last Chance
This week, work your way through the last of all 25 Ranks of the Quick Draw Club No. 2 to unlock The Rowberrow Outfit. You only have this week to do so — before the next installment of The Quick Draw Club arrives on September 7.
Discounts
Once you've washed the dirt and blood off your hands, hit the stores and spend some hard-earned cash with local businesses, from Stables to Barbers. Read on below for the list of discounts and sales offered.
• 30% off all Work Horses
• 50% off all Saddles
• 40% off all Tents
• 30% off all Single Bandoliers
• 50% off all Beards and Accessories at the Barber
• 30% off all Gloves, Chaps, and Half Chaps
Prime Gaming Benefits
Red Dead Online players who connect their Rockstar Games Social Club account to Prime Gaming before September 28 will get a Reward for a free Vitalism Studies Pamphlet and an Offer for half off an Established or Distinguished Naturalist Role Item of their choice.