Games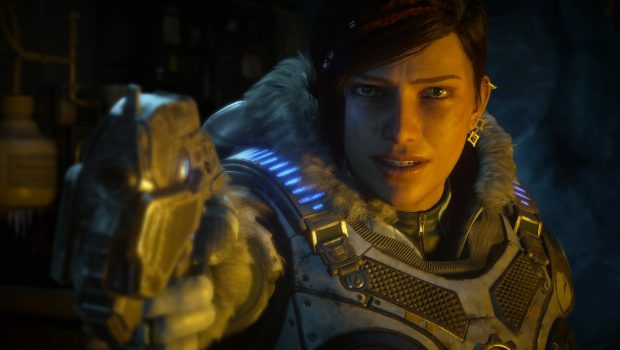 Published on September 13th, 2019 | by Admin
The latest additions to Xbox Games Pass: Gears 5, Dead Cells, and more!
In case you missed it, here's some of the titles added to Xbox Games Pass this month, including the highly anticipated Gears 5!
New to Xbox Games Pass this month:
From one of gaming's most acclaimed sagas, Gears is back and bigger than ever, with five thrilling modes and the deepest campaign yet. With all-out war descending, Kait Diaz breaks away to uncover her connection to the enemy and discovers the true danger to Sera – herself. In addition to the epic campaign (with 3 player co-op), experience the all-new Escape multiplayer mode, compete online in Versus, team up with friends in Horde, and create custom maps with the new Map Builder.
Dead Cells put you in control of a failed alchemic experiment trying to figure out what's happening on a sprawling, ever-changing and seemingly cursed Island. Tough but fair combat, responsive controls, challenging foes, permadeath and of course, the emergency panic roll to get you out of trouble, make for a demanding, visceral and cathartic action game.
In Metal Gear Solid 2 HD Edition, play as new FoxFound recruit Raiden and infiltrate Big Shell to rescue the US President who's held hostage. Next, in Metal Gear Solid 3 HD Edition, discover the origin of the series starting in 1964 ta the height of the Cold War. The fate of the world hangs in the balance as Snake must question the true meaning of loyalty as he embarks on a lone mission to kill his former mentor.
Creature in the Well is a top-down, pinball-inspired, hack-and-slash dungeon crawler. As the last remaining BOT-C unit, venture deep into a desert mountain to restore power to an ancient facility, haunted by a desperate creature. Uncover and upgrade powerful gear to free the city of Mirage from a deadly sandstorm.
Enter the Gungeon is a gunfight dungeon crawler following a band of misfits seeking to shoot, loot, dodge roll and table-flip their way to personal absolution by reaching the legendary Gungeon's ultimate treasure: the gun that can kill the past.
Gonner is a tough, procedurally generated 2D platformer with roguelike elements, hidden secrets, multiple endings, and challenging bosses. Play as the largely misunderstood and altruistic Ikk on a journey to cheer up his only friend in this world: a giant landbound whale named Sally. Search for just the right trinket in the deep and dark places nearby on a journey to make one person happy even if it kills him—which it certainly will.
Leaving Xbox Games Pass this month:
Make the most of these games before they're gone (or if you want to keep playing, you can purchase them with your Xbox Game Pass member discount of up to 20% off and keep them forever):
LEGO Indiana Jones
Shantae: Half-Genie Hero
Split/ Second
Ninja Gaiden Black
theHunter: Call of the Wild
On a budget? Grab yourself a treasure trove of entertainment for $2 thanks to Xbox Game Pass. Whether it's proving themselves of the battlefield, joining a co-op adventure or building imaginative worlds the Game Pass library has games over 100 high-quality games suitable for all ages and skill levels, so it's easy for everyone to join in and have fun.