Blu-ray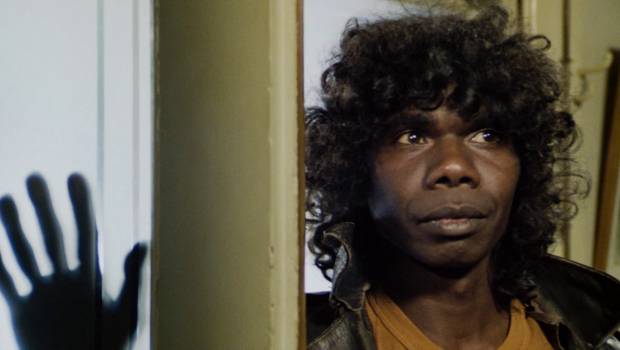 Published on October 6th, 2020 | by Tim Chuma
The Last Wave (1977) Bluray Review
Summary: When the Dreamtime confronts the modern times generally things go bad.
4
1970s Australian classic
David Burton (Richard Chamberlain) is a corporate tax lawyer who is having disturbing dreams. When he is asked to do legal aid for a group of indigenous people including Chris (David Gulpilil) he recognises him as the person who is appearing in his dreams.
Confusing him even more is when the mysterious Charlie (Nandjiwarra Amagula) turns up and it seems a simple manslaughter case has more to it. What is the significance of David's dreams and what does it have to do with the strange weather? I'll leave you to work that out for yourself.
I had not seen this one for a long time and even some movie fans in serious discussion forums did not know it was on bluray as they had the Criterion release but not this version.
The performances are excellent especially the indigenous actors who were played by actors from tribal regions and give strong performances, especially the part where one screams like they are going to die when they are forced into the cells.
The story does play with the "white saviour complex" and turns it on its head as it turns out the big shot lawyer does not know what is best for the people he is trying to help.  They don't want that as it means they will have to give up their secrets.
I thought the picture quality looked great especially the scenes in the cave which really come up well with the new HD transfer and you can tell how much work they would take to get right.
The sound is too soft in the main feature and I kept having to turn it up as there is important dialogue it is hard to hear at times.
Some of the special features should not be on the disc since they are Youtube videos but three of the interviews were produced especially for the release and go for a reasonable amount of time. The interview with the producer is good for a general overview, Russel Boyd's has more of the nuts and bolts such as them getting wet all the time filming and Richard Chamberlain's is focussed on his experience with the film. I did like that they contradict each other at times, the producer says Richard Chamberlain "could not stand Adelaide" and the actor himself said he loved it.
I did enjoy hearing more about David Gulpilil in the film from the producer and director of photography especially the story about him getting to go to the Tehran Film Festival.
I do agree that this movie would have gotten more of an audience if it was released today with series such as Cleverman and Mystery Road being popular.
I would recommend this movie if you are a fan of Australian films from the 1970s and want to see one of the films that led to some of Peter Weir's later films and one of David Gulpilil's earlier performances.
Trailer:
Film details:
Director: Peter Weir
Screenplay: Peter Weir, Tony Morphett, Petru Popescu
Starring: Richard Chamberlain, Olivia Hamnett, David Gulpilil, Frederick Parslow, Vivean Gray, Nandjiwarra Amagula
Special features:
Interview featurettes with: Lead Actor Richard Chamberlain in conversation with Paul Harris (22:11)
"Riding the Wave" – Interview with Producer Jim McElroy (38:16)
"Lighting the Cave" Director of Photography Russell Boyd (24:39)
David Stratton on The Last Wave (3:39)
Trailers From Hell: The Last Wave with Brian Trenchard-Smith (3:39)
Edit from the 1980 documentary David Gulpilil: Walkabout to Hollywood (7:05)
Theatrical Trailer (2:51)
Gallery (3:08)