Blu-ray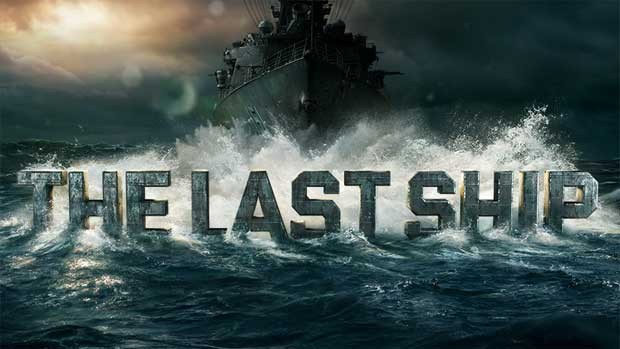 Published on June 24th, 2015 | by admin
The Last Ship the Complete First Season Blu-ray Review
Summary: The Last Ship feels like a Hollywood blockbuster but on the small screen!
Based on the popular novel by William Brinkley, The Last Ship is a post apocalyptic action drama that has seen over 80% of the worlds population decimated by a global pandemic. The only hope for the remnants of humanity is a lone navel ship, the USS Nathan James which is commanded by Tom Chandler (Eric Dane) and his crew who are trying to find a cure before all of mankind is wiped out.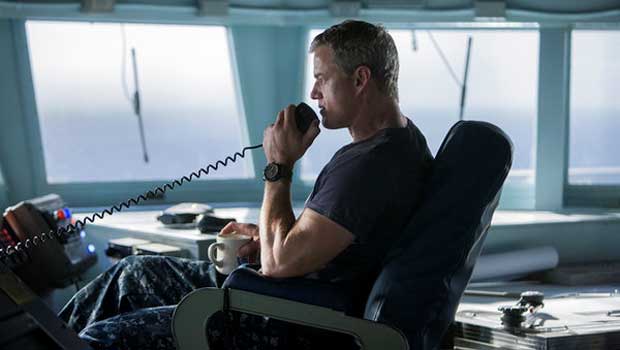 It's quite an interesting premise and when I first saw the trailers to the TV series, I was expecting something like the horrendous film Battleship film but thankfully I was pleasantly surprised. Fortunately for mankind, there is a specialist on board the USS Nathan James with Dr. Rachael Scott (Rhona Mitra) who is part of the Centre of Disease Control (CDC) and are desperately trying to find cure.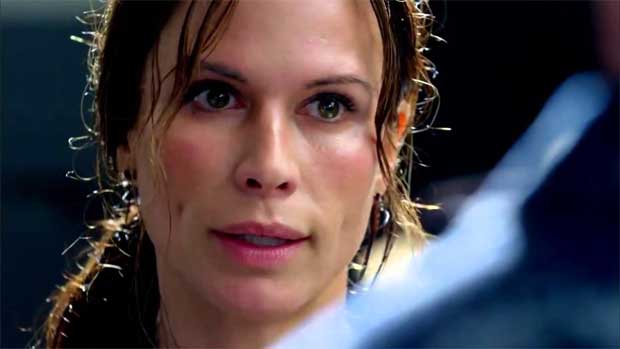 With that said, the episodes are quite enjoyable and have a few tense moments, especially when they are experimenting with this disease. There's also plenty of action like when they encounter a Russian ship with crazed humans trying to take over the USS Nathan James which all adds to the danger, excitement and drama of this well-made TV series.
The Last Ship also has this great blockbuster feel to it thanks to Michael Bay who is the producer of this TV Series and unlike other shows, it's quite big in terms of the story, special effects and story. It also helps that The Last Ship stars some strong actors that include Eric Dane (Grey's Anatomy), Rhona Mitra (Strike Back) and Adam Baldwin (Firefly) who all draw you into their characters and the story.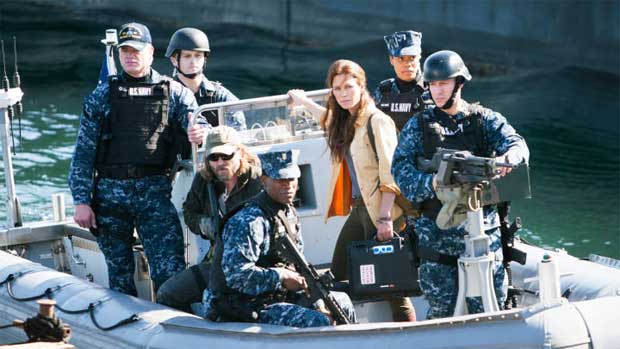 Another interesting fact about The Last Ship is the tension on this vessel which does make for some interesting TV, however the only downfall of this series is that I'm not sure how many seasons it can last because given the fact that they are based on a ship, it could become a little limiting in where it progresses. Furthermore, the series ends on a cliff hanger and yes, season 2 exists!
Final Thoughts?
The Last Ship is a fun and entertaining popcorn TV series that is enjoyable at the start, falls a little flat near the middle but picks itself up near the end. It is well presented on Blu-ray with exceptional video and audio quality that contains some interesting themes, good world building (considering) and character development.
Recommended to those who want some light entertainment.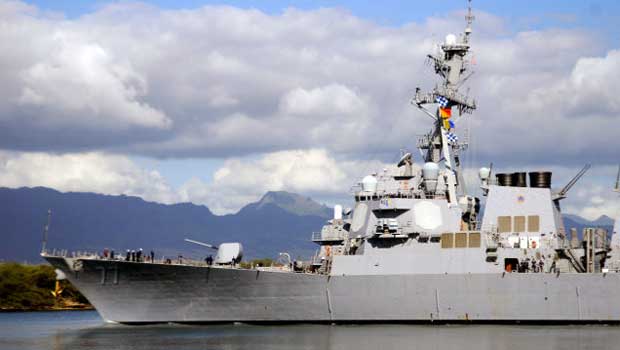 Episode Listing
Phase Six
Welcome to Gitmo
Dead Reckoning
We'll Get There
El Toro
Lockdown
SOS
Two Sailors Walk into a Bar
Trials
No Place Like Home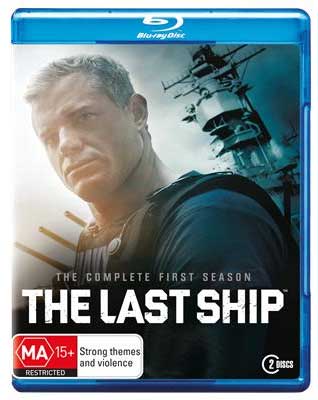 Blu-ray Details
Running Time – 464
Year of Release – 2014
Actors – Eric Dane/Rhona Mitra/Adam Baldwin/Marissa Neitling/Christina Elmore/Charles Parnell/Jocko Sims/Travis Van Winkle
Aspect Ratio – 2.40:1
Audio – English (DTS-HD 5.1)
Film Genre – TV Action
Label – Roadshow
Rating – MA15+
Region Coding – B (Blu-Ray)
TV Standard – PAL
Primary Format – Movies/TV – Blu-Ray