PS5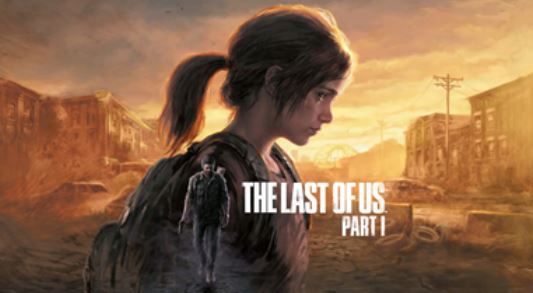 Published on September 1st, 2022 | by James Wright
THE LAST OF US REVIEW (The Last of Us Part I PS5 Review)
Summary: The Last of Us Part 1 is an outstanding remake on the PlayStation 5 that is not only beautiful to play but filled with emotion.
Relive the beloved game that started it all – rebuilt for the PlayStation 5 console.
About: Experience the emotional storytelling and unforgettable characters in The Last of Us, winner of over 200 Game of the Year awards. In a ravaged civilization, where infected and hardened survivors run rampant, Joel, a weary protagonist, is hired to smuggle 14-year-old Ellie out of a military quarantine zone. However, what starts as a small job soon transforms into a brutal cross-country journey. Includes the complete The Last of Us single-player story and celebrated prequel chapter, Left Behind, which explores the events that changed the lives of Ellie and her best friend Riley forever.
.
The Last Of Us Part I PS5 Review: Just over 9-years ago, one of the most impressive games on the PlayStation 3 was released with Naughty Dog's spectacular gaming narrative, The Last of Us which literally took the gaming world by storm. It had everything that made a game great, an amazing story set in a post apocalyptic world, compelling characters with Joel and Ellie, engaging gameplay and graphics that pushed this console to the max. For many (including myself), it became one of my favourite games of all time.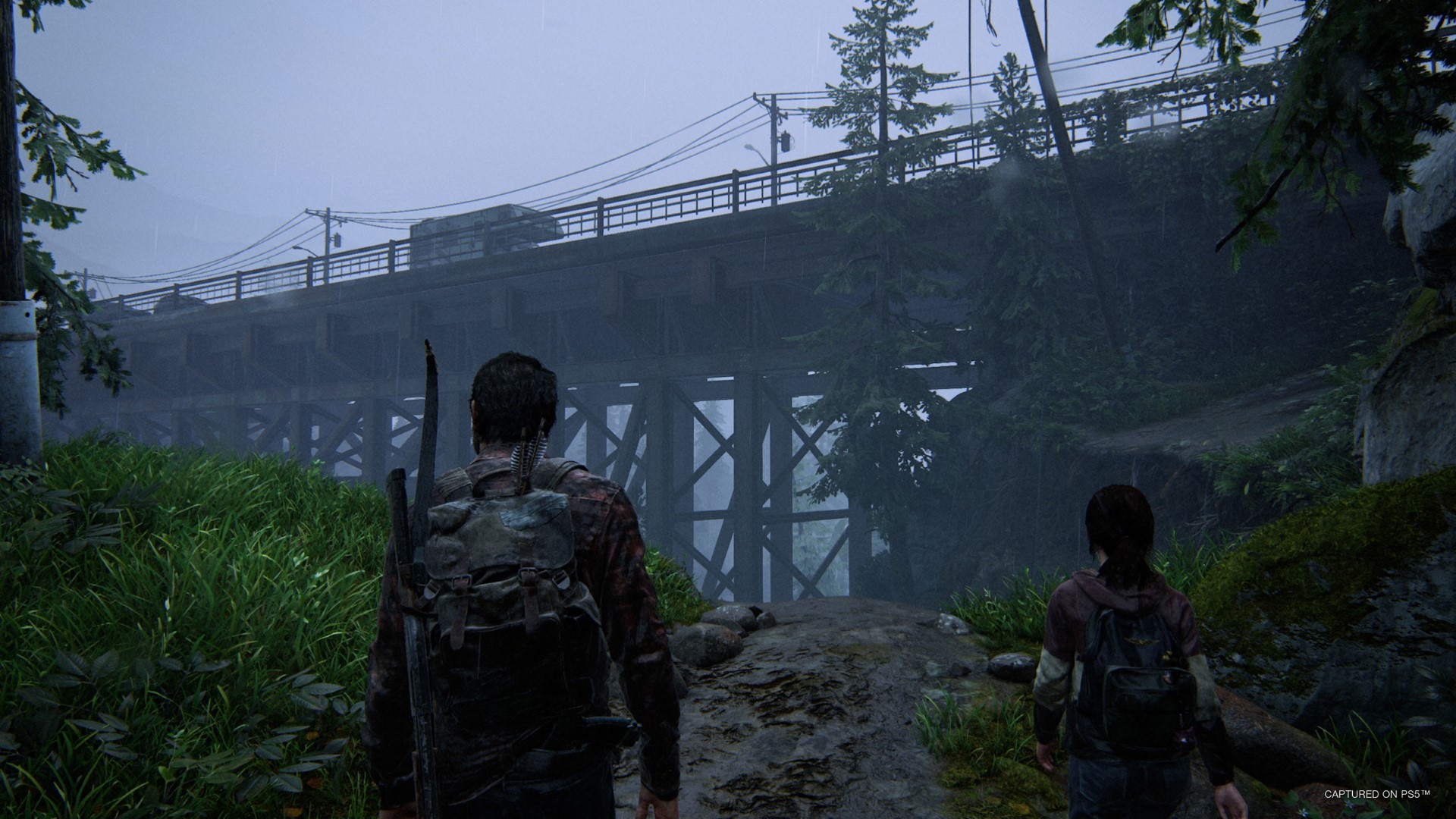 A year later, it received a PS4 remastered edition that was again enhanced for the PlayStation 4 Pro that took the graphics to a whole new level, including improved and smoother gameplay due to the architecture of this console. June 2020 saw the highly anticipated sequel, The Last Of Us Part II that would conclude this amazing and heartfelt story as we would say our final goodbyes to Ellie and Joel. Needless to say, it was a journey for us gamers as these characters becomes part of our gaming lives.
Not so fast said Naughty Dog who redeliver this game onto the PlayStation 5 that like the original PS3 version, the remastered version on the PS4 and the sequel, it takes us back to where it all started, however with all the fine trimmings of this powerful next-gen console!
But is this is a remaster or a remake? According to Art Director Shaun Escayg from Naughty Dog, he puts this question to rest…
To me, what makes this a remake instead of a remaster is the sum of its improvements. This isn't just the same characters, environments, art direction, etc., performing on better hardware. We completely redesigned everything from the art direction, lighting, [lighting] technology to the character designs themselves. We've applied everything we've learned over the decade since the original and utilized that new technology to create something that stays true to the original but reimagined in an updated way.
The Last of Us Part I PS5 Key Features
Enhanced visuals: Completely rebuilt from the ground up using Naughty Dog's latest PS5™ engine technology to improve every visual detail, The Last of Us experience has been faithfully enhanced with more realistic lighting and atmosphere, more intricate environments and creative reimagining of familiar spaces.
Fast loading: Initial loading times are near instant, and seamless after the first instance thanks to the PS5 console's SSD – so you can pick up where you left off in the story and load specific encounters and chapters more quickly.
Haptic feedback: DualSense™ wireless controller haptic feedback support for every weapon elevates combat encounters, and environments are brought to life through DualSense wireless controller haptic sensations of subtle falling rain, the crunch of stepping on snow and more.
Adaptive triggers: All The Last of Us iconic weapons, including Joel's revolver and Ellie's bow, now deliver dynamic DualSense wireless controller trigger resistance and kickback on firing for deeper combat immersion.
3D Audio: Designed to make use of the PS5 console's Tempest 3D AudioTech, Naughty Dog's newly upgraded audio engine delivers richer soundscapes, bigger explosive moments and more visceral gameplay through compatible stereo headphones (analogue or USB) or TV speakers.
Remake? Remaster?
Screw the naysayers who think that The Last of Us Part I is just a cash grab and while it has strong parallels to the original game, Naughty Dog have rebuilt the game from the ground up to take full advantage of the architecture of the PlayStation 5 and their new engine from its graphical capabilities, next-gen gaming mechanics (including Haptics) and exceptional 3D audio.
If you have played the game before, the first thing that you will notice are the vastly improved visuals and I mean VASTLY improved, followed by the smoother gameplay that for me, makes it feel like a whole new game as I revisit this amazing and dangerous world again. It's like being part of your very own Hollywood post apocalyptic blockbuster.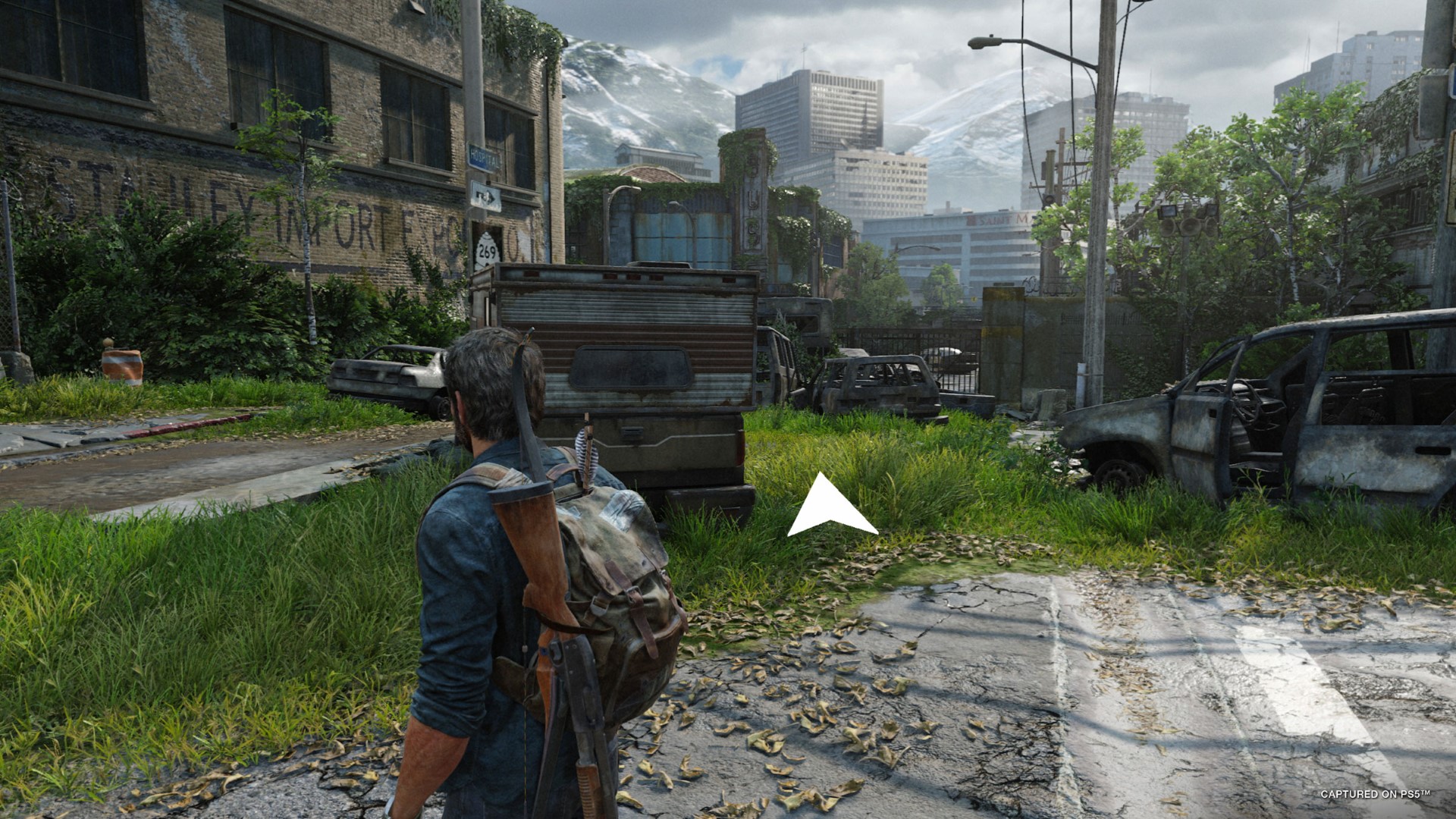 Compared to the PS4 Pro version, The Last Of Us Part 1 on the PlayStation 5 is stunning. The background environments are outstanding, particularly the attention to detail which makes the world a very interactive one.
Additionally, the lighting is realistic as are the reflective surfaces and water effects with the later giving raytracing a run for its money. Characters move with an uncanny realism and the textures on the characters scream next-gen mechanics, including great facial features which portray real emotion. The scene where Joel loses his daughter as the world turns to crap made me tear up, due to the realistic graphics plus clever use of haptics. This in-game cinemas are almost like prerendered ones.
Further, Naughty Dog are not just game developers, rather, they strongly focus on the narrative and whether this is the first time you played the game, second, third or fourth… it's a very engaging experience from start to finish. Another bonus of this release is that it includes the prequel (sort of) chapter Left Behind which revolves around Ellie and her best friend Riley which further explores this amazing video game character… Joel is also there. Adding to the PS5 version is a new "speedrun mode" that tracks your play time and then compares it to previous playthroughs. This is just one of many tweaks on the PS5 version of this game.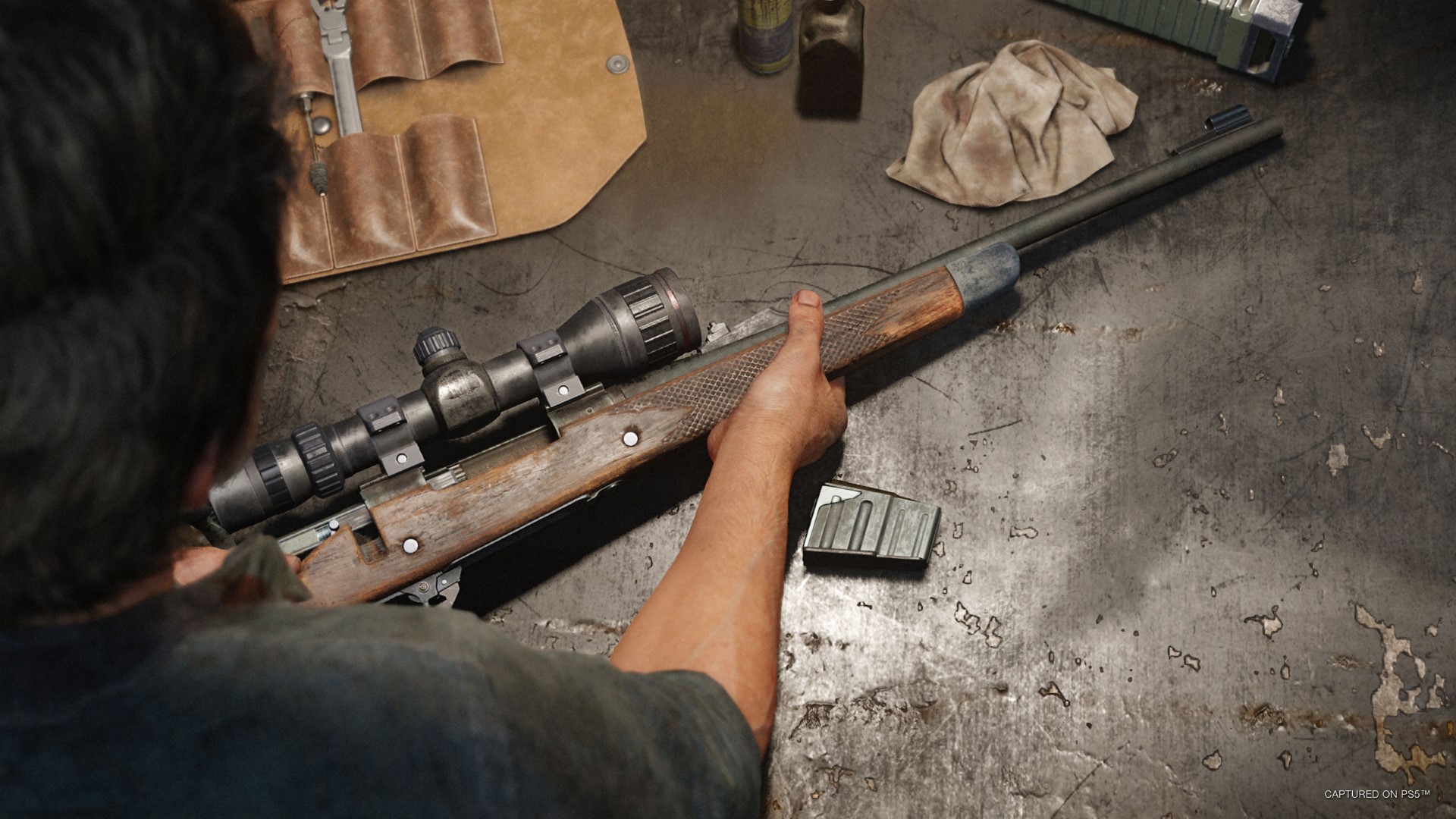 While most PlayStation fans know the story behind The Lats of Us Part 1, here is a recap and a snapshot for newcomers. Joel has been given the task of protecting Ellie, a young girl who may save the future of humanity due to her immunity from the spores that has decimated the world and turned humans into zombie-like creatures. As you travel across America, you will meet dangerous survivors, a clandestine military and humans controlled by this parasitic plant organism that really up the ante in terms of action.
Seeing and hearing the Clickers and Stalkers again really sent a shiver up my spine, especially with the limited weaponry. With that said, ammunition is scarce and sometimes stealth is the only way to solve certain areas in the game. As the game is in third person, it does give the player some great dynamics on how they view the world and Naughty Dog should be complimented on such sturdy gaming mechanics which really complement the PS5 architecture and stunning graphics. I also love the implementation of haptics and whether its firing an arrow, shooting a gun or just interacting with the environment, it adds an additional layer gaming of immersion.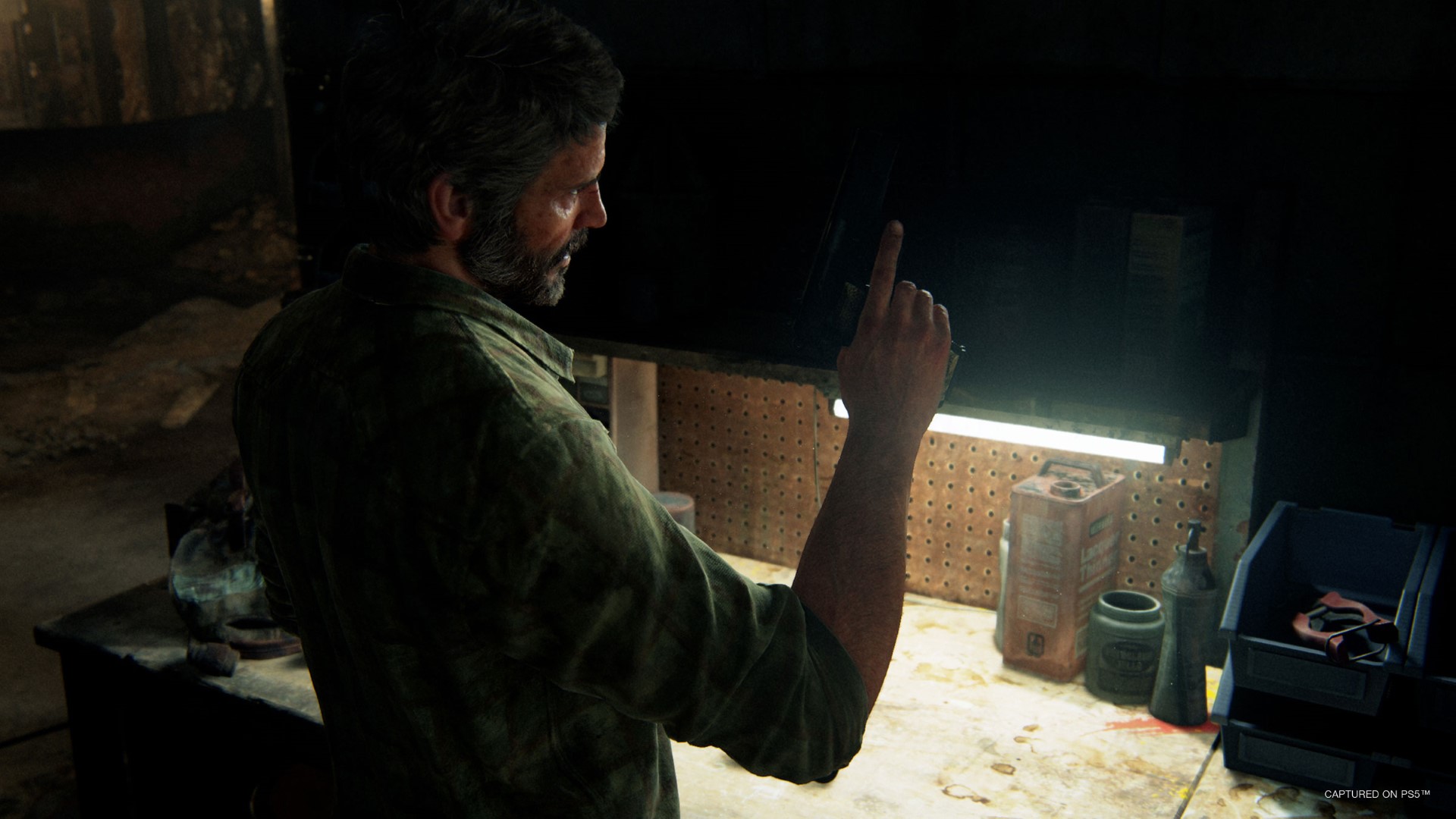 Combat also feels very different and more importantly… random. As a result, AI is more realistic as their searching, attacks and combat is unpredictable. This is a big change compared to the original which was scripted in its approach. Given that, both the humans and freaky Stalkers can be quite a challenge, especially if you are not stealthy in your approach as they literally hunt you down. This makes it quite satisfying when you take out your enemies though.
If you are a little green to gaming, there is an option for auto-aim and even a slow motion choice to help you get those precise attacks completed. Exploring the environment is still similar, however the controls and way your characters interact is a considerably smoother experience which again is where this remake shines. Puzzles still work well with the improved gameplay, including co-op solves with your NPC and if too much of a challenge, these can be skipped so you can focus more on the story. In essence it's the same game but the next-gen remake elements brings this game successfully to 2022.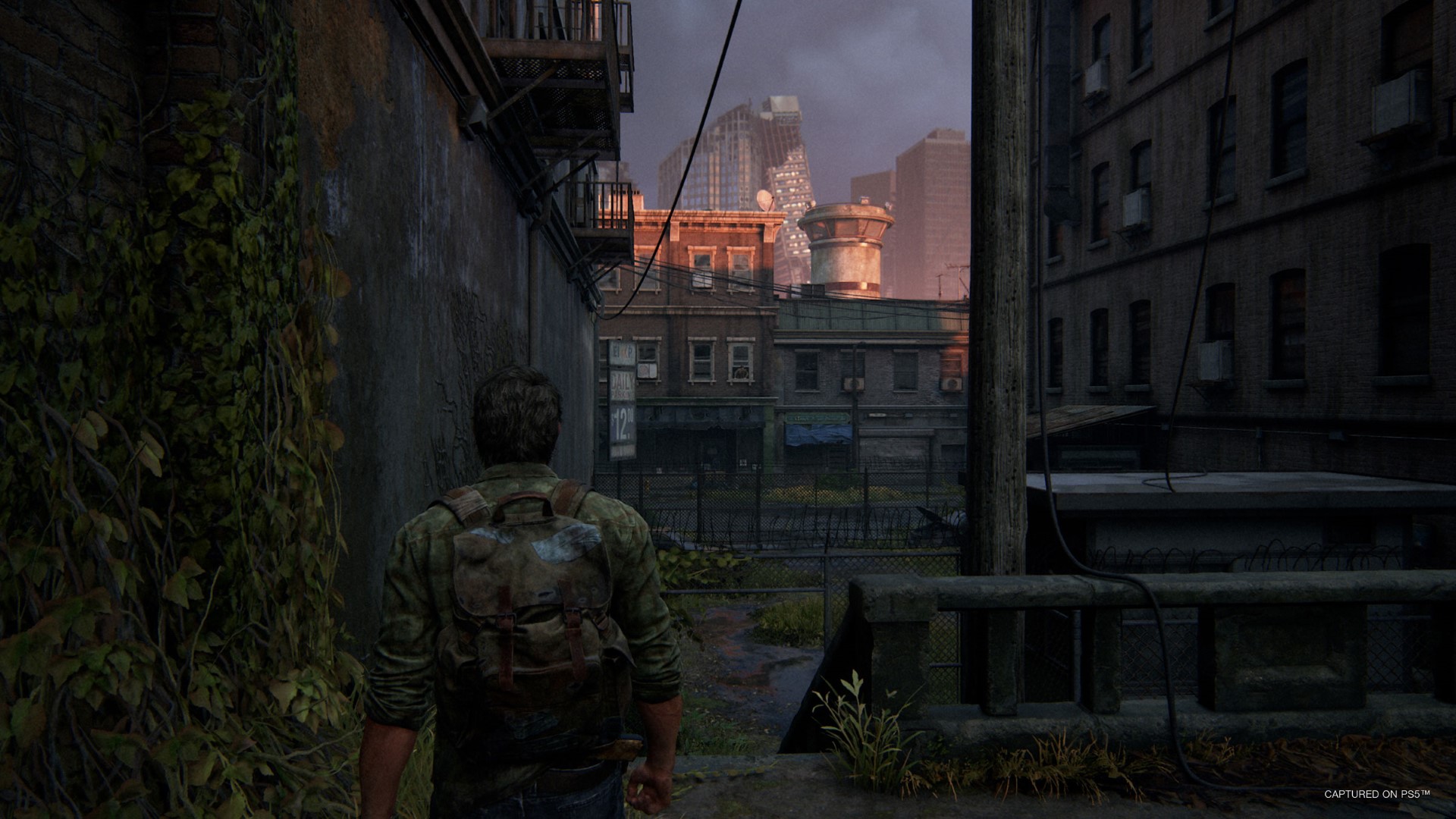 Final Thoughts?
The Last of Us Part 1 on the PS5 was a joy to revisit and while not a new game, it feels familiar yet different and the highlight for me were the amazing visuals on this next-gen console, including the wonderful 3D audio, including the soundtrack and spectacular voice acting. The haptics also add something new and unique. In the end this is a true interactive movie that both fans and newcomers will enjoy as we follow the story of Joel and Ellie (for some again) as they explore this decimated world that is now brimming with even more emotion. Again, gaming doesn't get any better than this, especially if you have never played it before.
Brilliant!
Game Details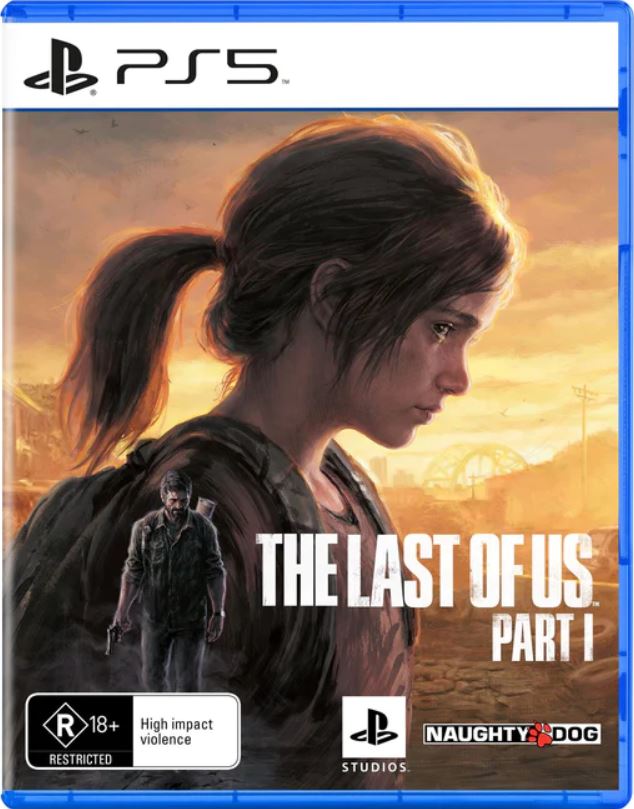 Genre: Action & Adventure
Rating: R18+
Consumer Advice: High impact violence
Game developer: Naughty Dog
Game publisher: Sony Interactive Entertainment