Films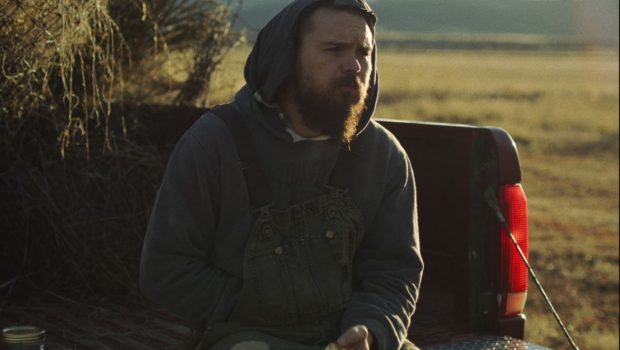 Published on August 10th, 2021 | by Damien Straker
THE KILLING OF TWO LOVERS in Cinemas September 16th
Pivot Pictures is excited to announce the highly anticipated indie thriller The Killing of Two Lovers will release in Melbourne, Adelaide, Perth, Hobart and Brisbane cinemas on 16 September 2021 (Sydney TBC).
The Killing of Two Lovers follows David (Clayne Crawford), who desperately tries to keep his family of six together during a separation from his wife, Nikki (Sepideh Moafi). They both agree to see other people but David struggles to grapple with his wife's new relationship.
Filmed in Kanosh, Utah, The Killing of Two Lovers is directed and written by award-winning filmmaker Robert Machoian (God Bless this Child). Robert was inspired to create this story by seeing the marriages crumble of his very close friends and family members.
Robert Machoian comments; "It got me thinking about my male friends who really define themselves as good fathers and enjoy being fathers. Losing the everyday experience of putting your kids to bed, or sitting on the couch and watching TV with them, caused a few of them to start acting out of character, which was so interesting to me – to see how they responded to this aspect of their life change. I really wanted to explore this kind of experience through a character like David because I think that it's something you don't understand until it happens to you".
The film features outstanding performances by multi-award-winning actor and Executive Producer Clayne Crawford (Lethal Weapon series, upcoming Robert Machoian film The Integrity of Joseph Chambers), Sepideh Moafi (The Deuce, The L Word: Generation Q) and Chris Coy (The Deuce).
Clayne Crawford was involved since the inception of the script and was deeply drawn to the story.
Clayne says; "It was easy for me to connect with David – we all understand betrayal, we all understand sadness, and if you have a child in your life you understand that love is unlike anything else in the world. It was a gift to play a dad and to have an opportunity to show this thing that I have inside of me."
The Killing of Two Lovers has been highly praised by top critics internationally and screened locally at the Melbourne International Film Festival and the Revelation Perth International Film Festival. The film premiered at the Sundance Film Festival, won the 2020 Atlanta Film Festival Award for Best Narrative Feature and was included as an 'Early Oscar contender for 2022' in Variety Magazine.