Films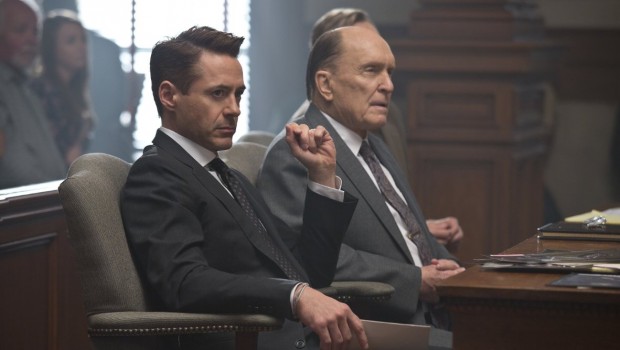 Published on October 8th, 2014 | by Damien Straker
The Judge – Film Review
Roadshow presents a film directed by David Dobkin
Produced by Susan Downey, David Gambino, David Dobkin and Robert Downey Jr.
Screenplay by Nick Schenk and Bill Dubuque
Starring: Robert Downey Jr., Robert Duvall, Vera Farmiga, Vincent D'Onofrio, Jeremy Strong, Dax Shepard and Billy Bob Thornton
Music by Thomas Newman
Cinematography: Janusz Kamiński
Edited by Mark Livolsi
Running Time: 140 minutes
Rating: M
Release Date: October 9th, 2014
Does Hollywood do enough to encourage diversity? Robert Downey Jr.'s redemption from troubled drug addict to industry heavyweight overshadows the repetition of his high-energy performance registers. Not that Hollywood would be deeply concerned. This year Forbes ranked him as their Most Powerful Actor and listed tenth on the Celebrity 100 list. Forbes also cited the four Marvel films featuring his character Iron Man earning more than four billion dollars. His success still asks why he cannot diversify his performances and why more couldn't be made of The Judge, which marks a false start for his new production company Team Downey. Downey Jr. is fifty next year, a ripe old age for a superhero, which means he will enter unfamiliar territory by expanding his film choices. He and his wife Susan Downey are both producers on The Judge and their power in Hollywood should have enriched the star-studded casting with stronger talent. The cliché riddled script for example was rewritten twice, with the final version penned by Bill Dubuque, a first-time screenwriter. Similarly, the only memorable work by the film's director David Dobkin has been The Wedding Crashers, which is hilarious but hasn't prepared him to make a courtroom drama.
The story of The Judge is homogenised from the outset, with the narrative telegraphing the predictable and old fashioned transformation of a big city Chicago lawyer who learns the value of family over money. Hank Palmer (Downey Jr.)  is a hotshot lawyer with little time for his young daughter and whose punch line is: "Innocent people can't afford me". After his mother dies, he returns to his Indiana apple-pie hometown to visit his father Joseph (Robert Duvall), an ageing judge who is put on trial for a hit and run case. On the night of the accident, his father might have been back on the drink. Running at 140 minutes, the plot is overstuffed with melodramatic, Sparks-esque problems including: a life-threatening illness, a dysfunctional childhood, a lost love, a potentially estranged daughter, an intimidating lawyer and a family crisis. Not only are there too many elements in the script but they are encapsulated through safe, worn Hollywood staples, like male friendships and retrospective memories, with no new angles of their own. The father and son relationship is contrived because it is shoehorned into the courtroom scenes. Downey must represent his father when the town's nervous lawyer (Parenthood's Dax Shepard) isn't up to the task and as the tension spills into the trial the film's climax ridiculously doubles as a family therapy session.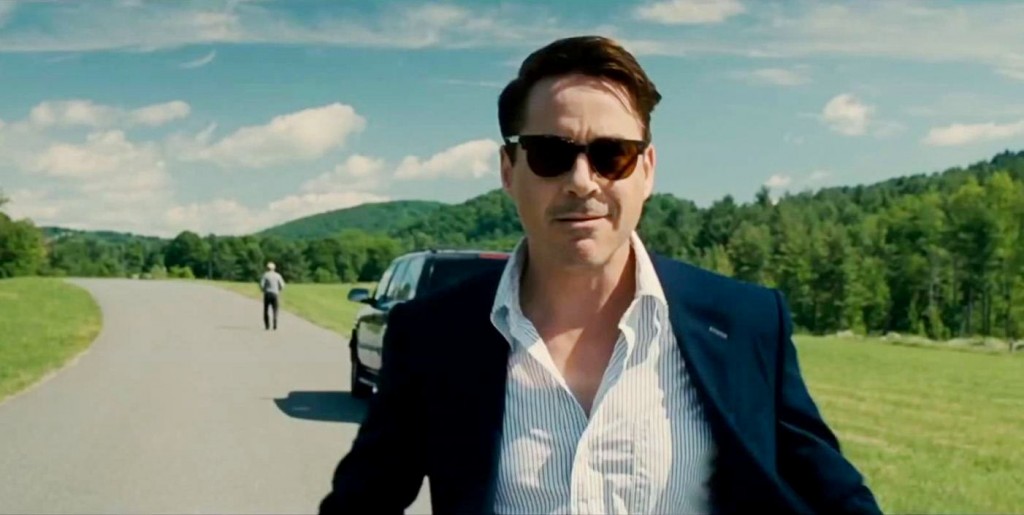 Similar to many mainstream films today, The Judge's adult characters are forced to relieve their childhoods, viewing them ludicrously as the linchpin of the problems in their current lives. While the court case alone could have made a solid 90 minute drama it is interrupted by family scenes infantilising Hank. He has two brothers: Glen (Vincent D'Onofrio), who was set to be a promising baseball player until a car accident injured his hand and Dale (Jeremy Strong), who is slightly challenged but crafty with a video camera. The home movie footage is a cornball excuse to include family footage and show how memories of the past resolve the current day crisis and enhance Hank's parenting skills. Does a person, particularly one well past midlife, become too old to be this sentimental and overly concerned about what happened in their childhood? Another thread further infantilising Hank is when he puts on a Metallica t-shirt and rides a bicycle, which coincides with his reunion with Samantha (Vera Farmiga). She is an old flame, now running a bar, and who has a daughter of her own. A pointless diversion about whether this is also Hank's grown up child, a disastrous thought after he kisses her, would be more suited to a straight comedy vehicle. Ultimately, the case presented relies on stale precedents we the jury have previously seen in more convincing fashion.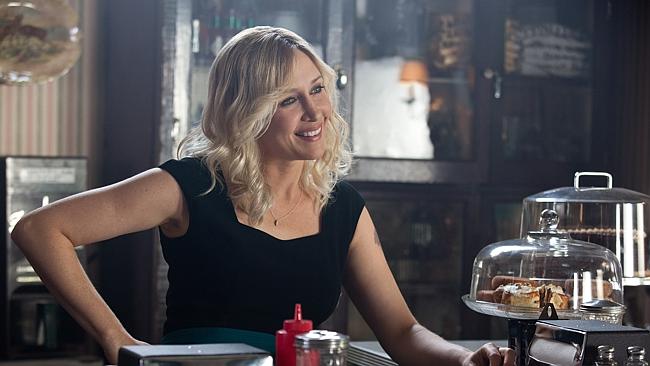 On paper the cast looks exceptional but turn in serviceable performances. Each person is playing an archetype which does not enable them to fully embody the characters. Downey Jr. is typically charismatic, knowledgeable and confident as Hank but given his speech patterns and line deliveries are derivative of so many of his other characters we're left asking if there is anything more he can do in his sleep. He can still effortless spin one-liners and a few made me laugh, which lightens the film. It is a shame that the talents of Farmiga aren't fully utilised and she could have made a strong fist playing the opposing lawyer, which was given to Billy Bob Thornton who treats the role like he was instructed to be a brooding villain. These are problems typifying the weakness of the film: it feels like we are consciously aware this is a film and a construct because of the script's clichés and the general feel of the movie, where the tone slips away from the director as though he intended to make a broad comedy. No matter what Robert Duvall says, this film is not going to be as big as Apocalypse Now.
Summary: Ultimately, the case presented relies on stale precedents we the jury have previously seen in more convincing fashion.