Blu-ray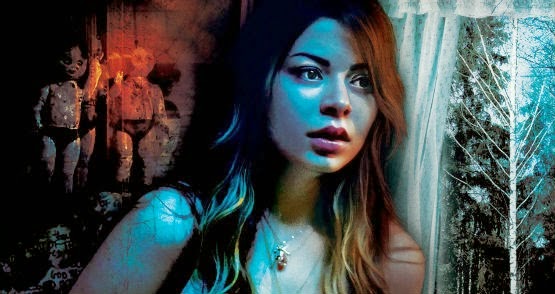 Published on March 31st, 2015 | by Admin
The Intruders – April 30, 2015
Universal Sony Pictures Home Entertainment is releasing The Intruders on DVD from April 30, 2015.
An intense psychological thriller, The Intruders follows the story of Rose Halshford, a troubled teenager with a history of mental illness, who moves into a musty old house with her father after her mother's tragic death. After experiencing a series of strange, seemingly supernatural occurrences, Rose struggles to determine whether it's the kids in town giving her a hard time or if it's all in her head. Starring Miranda Cosgrove (iCarly, Despicable Me), Donal Logue (Gotham, The Patriot), Austin Butler (Arrow, The Carrie Diaries) and Golden Globe® nominee Tom Sizemore (Saving Private Ryan, Black Hawk Down), The Intruders is available on DVD from April 30, 2015.
Every town has its secrets, as college student Rose (Cosgrove) learns when she and her dad (Logue) move into their new house. When Rose discovers that the previous tenant mysteriously disappeared, leaving her possessions behind, she suspects her unfriendly neighbours know more than they let on. When Rose reports strange noises coming from inside the house, no one, not even her father, believes her, insisting that it's all in her head. As her suspicions grow she begins to fear that she may be the next victim of whatever or whomever has infiltrated her new home.