Blu-ray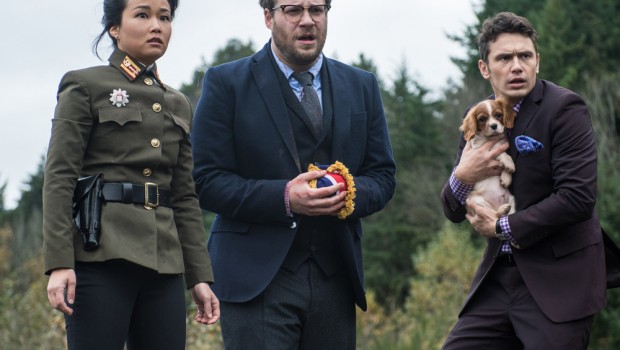 Published on April 28th, 2015 | by admin
The Interview – June 11, 2015
Universal Sony Pictures Home Entertainment is releasing The Interview on Blu-ray™, DVD & Digital with UltraViolet™ from June 11, 2015.
From the writers of Superbad and Pineapple Express and the directors of This Is The End comes one of the most controversial films of the year, The Interview. This hilarious action-comedy stars Academy Award® nominee James Franco (127 Hours, This Is The End) as a celebrity talk show host and Seth Rogen (Bad Neighbours, This Is The End) as his producer longing to make the jump to serious news. After snagging an exclusive in-person interview with North Korea's Kim Jong-un (Randall Park), the unlikely pair are recruited by a covert CIA agent (Lizzy Caplan) to embark on a mission to take out the reclusive dictator.
Dave Skylark (Franco) and his producer Aaron Rapoport (Rogen) run the popular celebrity tabloid TV show, "Skylark Tonight". When they discover that North Korean leader Kim Jong-un is a surprise fan of the show, they land an interview with him in an attempt to legitimise themselves as journalists. As Dave and Aaron prepare to travel to Pyongyang, their plans change when the CIA recruits them, perhaps the most unlikely candidates, to 'take out' Kim Jong-un.
The Blu-ray™ comes packed with over 90 minutes of bonus feature content including 14 deleted scenes, multiple behind-the-scenes featurettes, a seven-minute blooper reel that shows the outrageous gags and goofs from the set, as well as three line-o-ramas where cast shot several alternate takes of jokes during filming. Also included on both Blu-ray™ and DVD is The Discovery Channel TV special Naked and Afraid starring Franco and Rogen exposed in the wild and feature commentary by Seth Rogen and Evan Goldberg.