Blu-ray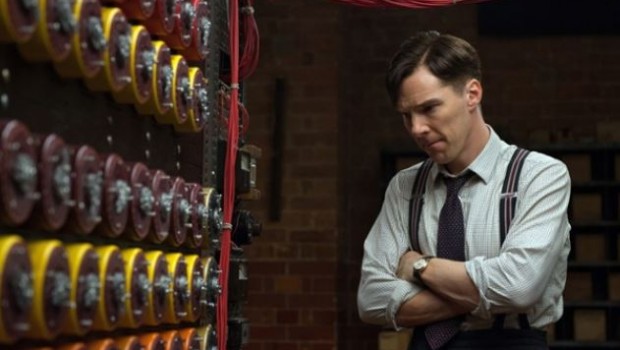 Published on April 10th, 2015 | by admin
THE IMITATION GAME
Available on Blu-ray ™ (RRP $44.95) and DVD (RRP $39.95) from May 6th.
The Imitation Game is a dramatic portrayal of the life and work of one of Britain's most extraordinary unsung heroes, Alan Turing. Benedict Cumberbatch (The Fifth Estate, Sherlock) and Keira Knightley (Atonement, Pride and Prejudice) star as Turing and his ally and fellow code-breaker Joan Clarke, alongside a top-notch cast, including Matthew Goode (A Single Man), Mark Strong (Tinker Tailor Soldier Spy), Rory Kinnear (Skyfall), Charles Dance (Game of Thrones), Allen Leech (Downton Abbey) and Matthew Beard (An Education).
During the winter of 1952, British authorities entered the home of mathematician, cryptanalyst and war hero Alan Turing to investigate a reported burglary. They instead ended up arresting Turing himself on charges of 'gross indecency', an accusation that would lead to his devastating conviction for the criminal offense of homosexuality – little did officials know, they were actually incriminating the pioneer of modern-day computing.
Famously leading a motley group of scholars, linguists, chess champions and intelligence officers, he was credited with cracking the so-called unbreakable codes of Germany's World War II Enigma machine. An intense and haunting portrayal of a brilliant, complicated man, The Imitation Game follows a genius who under nail-biting pressure helped to shorten the war and, in turn, save millions of lives. Directed by Morten Tyldum with a screenplay by Graham Moore.
The Imitation Game is available on Blu-ray (RRP $44.95) and DVD (RRP $39.95) from May 6th. Special Features include: Delete Scenes, audio commentary with director Morten Tyldum and screenwriter Graham Moore. The Blu-ray also includes a featurette: The Making of The Imitation Game and Q&A Highlights.
In related news
– A 56-page notebook belonging to Turing is headed for the Bonham's auction block in New York on Monday, when it's expected to go for $1 million. (New York Post)
– An Alan Turing fan has made an Enigma Machine for your wrist (Gizmodo)
– A fan has created an enigma simulator online