Films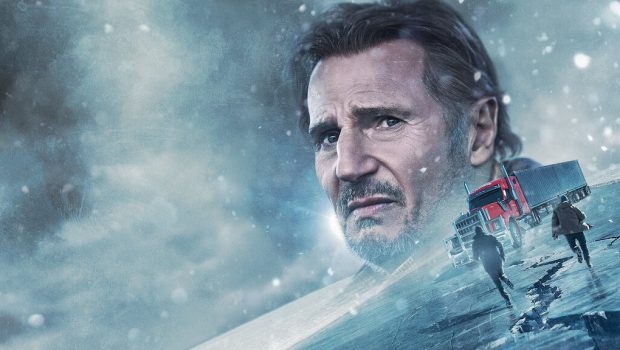 Published on August 9th, 2021 | by Curtis Mayfield
The Ice Road Film Review
Summary: It's just too bad that 'The Ice Road' shows its cracks as the movie goes down a highly predictable road.
Reviewed by Curtis Mayfield M-H on 9th of August, 2021
Rialto Distribution presents a film by Jonathan Hensleigh
Written by Jonathan Hensleigh
Produced by Bart Rosenblatt & Shivani Rawat
Starring: Liam Neeson, Benjamin Walker, Amber Midthunder, Marcus Thomas, Holt McCallany & Laurence Fishburne
Music by Max Aruj
Cinematography: Tom Stern
Edited by Douglas Crise
Running Time: 105 minutes
Rating: M
Release Date: 12th of August 2021
'The Ice Road' marks the third time Mr. Liam Neeson has had to fight against snowy elements in the movie world. 'The Grey' had him surviving against wolfs and the arctic cold, where as 'Cold Pursuit' featured the Irishman looking for revenge in America's frozen states. Now it's Neeson behind the wheel of an 18-wheeler versus the icy roads of Canada. Movie fans should start a Liam Neeson bingo at this point. Liam Neeson fights terrorists on a…(insert location here). When a mine collapses in Canada's most remote snowy regions and needs mining equipment to free those trapped inside, you call up all American regular joe Mike McCaan (Liam Neeson). Sure he looks and sounds Irish but by god if he isn't the most rootin' tootin' truck driver this movie could afford. Neeson as a honky tonkin' truck driver is a Seth MacFarlane joke waiting to happen but let's go along for the ride anyway. "Kiss my Irish arse!" Mike screams at the beginning for the movie.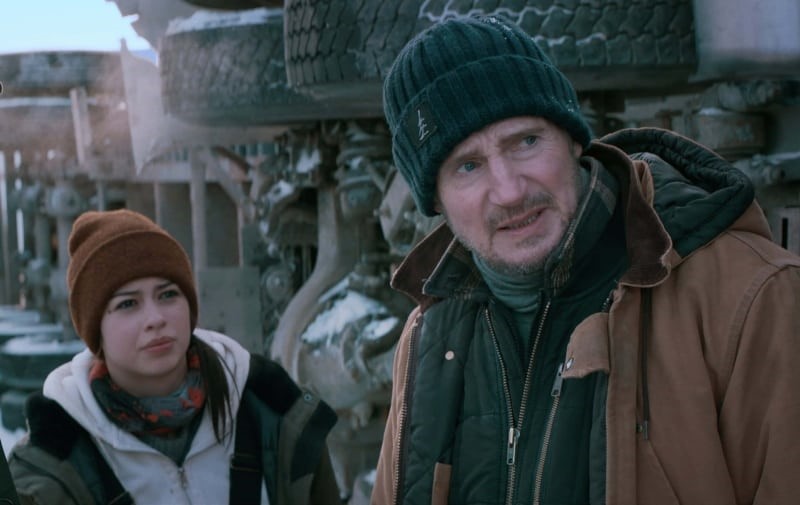 Mike is a seasoned truck driver who may be the only one to help deliver the equipment that will save the trapped miners. Much like an episode of 'Ice Road Truckers' this movie really focuses on how dangerous it is for trucks carrying heavy cargo to go over roads that are just frozen lakes. Along for the ride is Mike's Iraq war veteran brother Gurty (Marcus Thomas), who suffers from PTSD and aphasia, the latter causing him to only speak in a words that only Mike can understand. The two brothers love and support each other with Mike often getting into fights to protect his younger brother from the bullies of the world. Joining the dangerous convoy are two other experienced truck drivers. Laurence Fishburne plays Jim Goldenrod (brilliant name), the head of a trucking company while younger but just as tough Tantoo (Amber Midthunder) joins the team. Her investment in getting the trucks to the mining site are personal since her brother is one the miners trapped underground, and with air and water running out there isn't much time to save them. As middle of the road as this movie is credit goes to director Jonathan Hensleigh for making truck driving look epic on film. Sure the CGI is dodgy and some of the acting is underwhelming but by god this team of filmmakers make the most of what they have. Hell, the movie about ice road truckers even has a go at North America's opioid crisis and Indigenous land rights. Is Liam Neeson using his movie career to educate the world? 'Taken' did shed a light on human trafficking, perhaps this movie will do the same.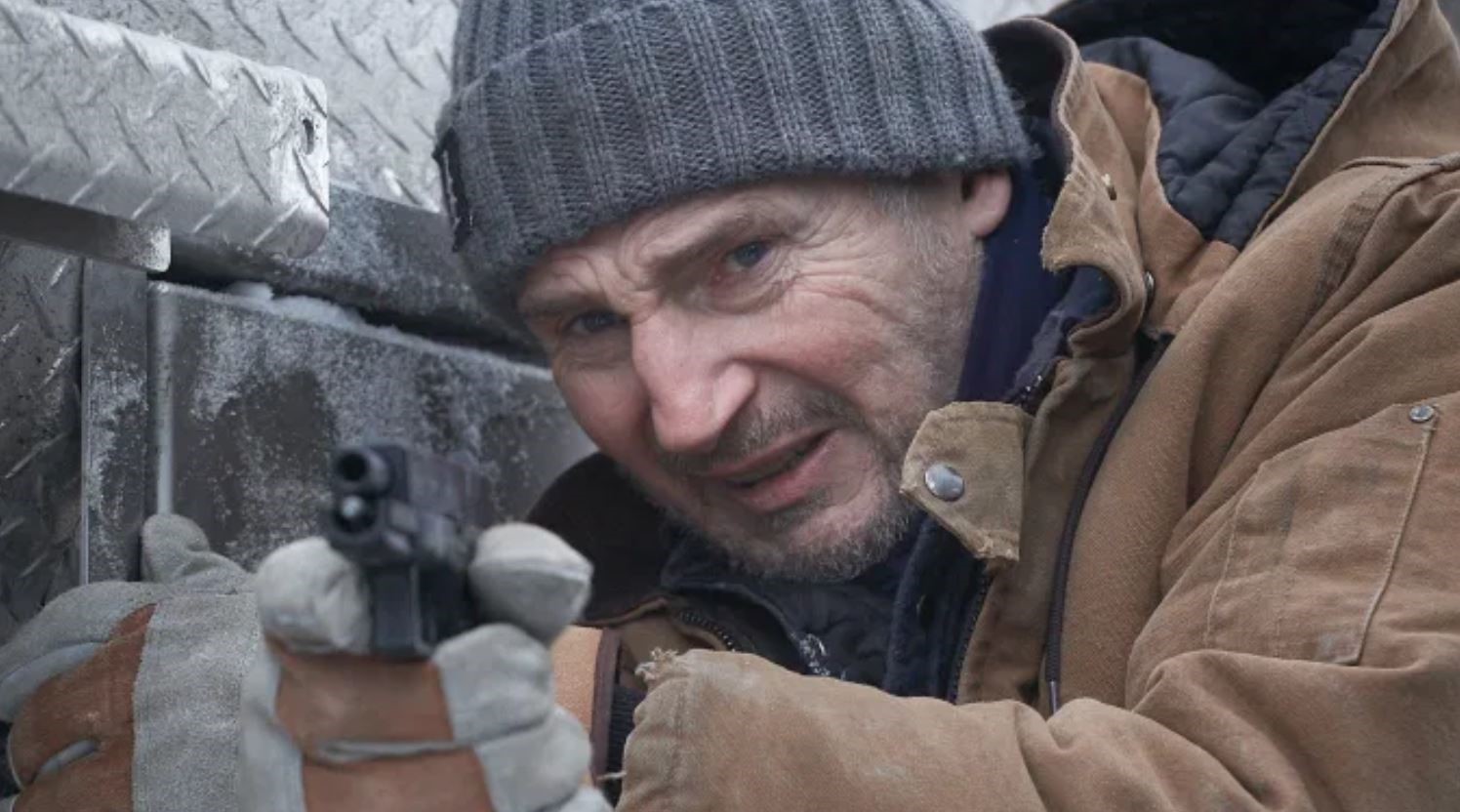 The lighting in the mine seems realistic to what being trapped underground would look like which is a shame for the actors in these scenes. Holt McCallany is an incredible actor who's sadly lost amongst the darkness. At least his voice is captivating enough. As the convoy of trucks begins to experience set backs, breakdowns and even deaths the crew begin to suspect somebody is sabotaging their efforts to get to the mine in time. Since the road they are travelling is known for its high death rate, the truckers that don't survive lose their pay and it goes to the other drivers. Or is it the corporate fat cats drinking whiskey in their heated offices that are creating the setbacks? This causes the convoy to turn on each other and fists and curse words start flying. There is more honesty in the fight scenes compared to other movies with the 69-year-old Neeson moving and scrapping like an older grizzled man would. He's not knocking the teeth out of young punks but he is still holding his own. 'The Ice Road' won't go down as anyone's 'best of' work but it's entertaining and predictable enough to make for some decent home viewing. It's just too bad that 'The Ice Road' shows its cracks as the movie goes down a highly predictable road.