News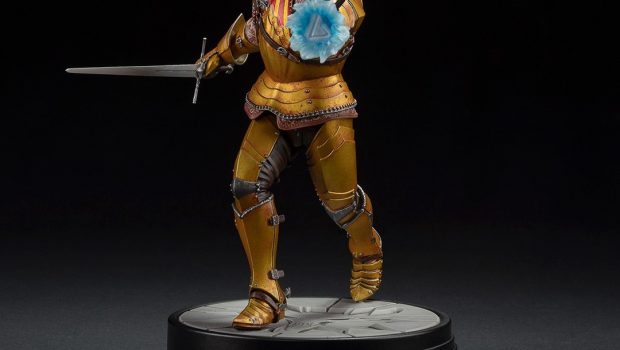 Published on August 24th, 2022 | by Adrian Gunning
THE HUNT IS ON WITH THIS NEW LINE OF 'THE WITCHER 3: WILD HUNT FIGURES'
Dark Horse and CD PROJEKT RED team up once again to bring you back into the world of The Witcher 3: Wild Hunt with an all-new figure line. This new line features Geralt himself clad in his armor from the Blood and Wine expansion. The line also includes Vesemir and Imlerith, as well as a limited-edition version featuring Geralt in his Toussaint Relic armor available exclusively from Dark Horse Direct.
Geralt Toussaint Relic Armor Figure (Dark Horse Direct Exclusive)
Donning the fabled Toussaint Relic Armor, Geralt fights his way through the darkest of fairy tales in the Land of a Thousand Fables! Sword at the ready in his right hand with Aard casting in his left, our hero is ready to knock back and cut down his foes to complete his quest. This figure is the perfect companion piece to any of your favorite The Witcher 3: Wild Hunt figures from Dark Horse, including our sold out Leshen Statue. Limited to just 2,000 units worldwide, relive the magic of the Land of a Thousand Fables and pre-order today at www.DarkHorseDirect.com before the fairy tale ends!
Geralt Toussaint Tourney Armor Figure
Outfitted in armor seen in the Blood and Wine expansion, Geralt finds himself in Toussaint, a land untainted by war. The lands of Toussaint are rife with carefree indulgence and knightly ritual, but masks an ancient, bloody secret. Only a witcher can solve the mystery and survive the evil lurking in the night.
Vesemir Figure
The oldest and most experienced witcher at Kaer Morhen, Vesemir has raised and trained many in the ways of a witcher, including Geralt and Ciri. Despite his age, his capabilities as a monster hunter are practically unmatched. Although a demanding instructor and imposing warrior, he is always ready to help with sage advice and a steady hand.
Imlerith Figure
A general of the Wild Hunt and a frequent guest in Geralt's nightmares, Imlerith is a powerful and brutal warrior who has fought in countless campaigns of conquest, now fiendishly consumed with delivering Ciri to his ruler, Eredin.
The Geralt Toussaint Tourney Armor figure as well as the deluxe Geralt Toussaint Relic Armor figure both stand at 7.75'' tall and will retail for $59.99 and $79.99 respectively. The Vesemir figure stands at 8.25" tall and will retail for $59.99. The Imlerith figure stands at 9" tall and retails for $69.99. Each figure will include their own 1.5" tall display base. The baseline figures will all be available worldwide January 18, 2023, while the deluxe Geralt Toussaint Relic Armor figure will be available Spring 2023.