Films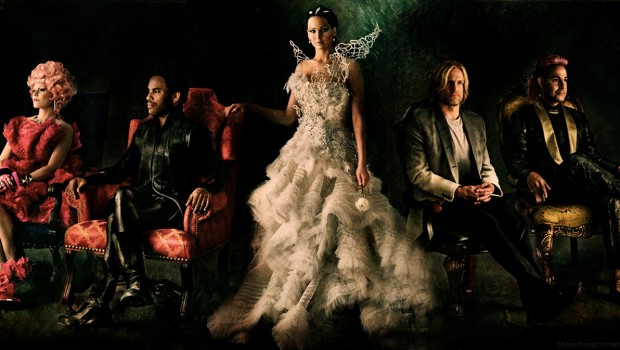 Published on November 23rd, 2013 | by Nicki Newton-Plater
The Hunger Games: Catching Fire – Film Review
Reviewed by Nicki Newton-Plater on November 21st, 2013
Roadshow presents a film by Francis Lawrence
Written by Simon Beaufoy and Michael Arndt (screenplay), based on Suzanne Collins' novel "Catching Fire".
Starring Jennifer Lawrence, Josh Hutcherson, Liam Hemsworth, Woody Harrelson, Elizabeth Banks, Donald Sutherland, Philip Seymour Hoffman, Lenny Kravitz, Jena Malone
Running Time 146 minutes
Rating M
Release Date November 21st, 2013
The Hunger Games: Catching Fire is without a doubt one of the most highly anticipated films of the year. After winning the 74th Hunger Games, District 12's victors Katniss Everdeen (Jennifer Lawrence) and Peeta Mellark (Josh Hutcherson) are about the embark on their victor's tour of the districts. Although the two are still carrying on their love affair for the cameras in order to stay alive, Katniss is confused about whether she does have feelings for Peeta outside the arena, or if she is meant to be with her long time best friend Gale (Liam Hemsworth). However, Katniss has more pressing matters than her love life at the present time. President Snow (Donald Sutherland) has his eye on her every move as his citizens see her as a beacon of hope and her actions have inched the districts closer to a rebellion. With the 75th Hunger Games approaching, Snow does the unthinkable and announces that the pool of tributes will consist of past Hunger Games victors, which means that Katniss is definitely heading back into the lethal world which haunts her dreams every night.
With an influx of young adult book series being made into films and not all of those adaptations praise-worthy, Catching Fire is in a class of its own. Not only is it a wonderful adapted screenplay, but it is one of the rare second films that may well be better than the first. Francis Lawrence was a perfect choice for director for the second film as he has brought out the best in his actors and by doing so has made the characters personalities stronger by showing their raw emotions in a more powerful way than what we saw in The Hunger Games.
A lot happens in Catching Fire's 146 minutes. Such a running time would normally seem like an eternity in a movie theatre, but every scene is essential and contributes to the greater picture. In addition to that, every scene is intriguing and creates some sort of emotion. There is also a great deal more tension and suspense leading up to the finale than in the first film. The ending is done absolutely perfectly as you feel you are at the very height of suspense, and it leaves you wanting more and wanting the third film Mockingjay Part 1 to be released sooner rather than later. It is an incredible thing for a film to be two and a half hours long and to leave you wanting more.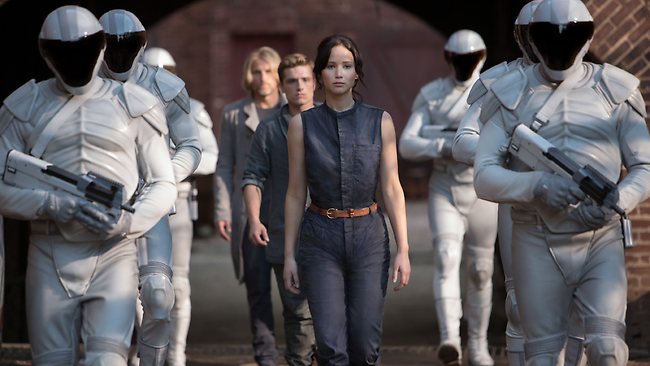 There are a great deal of close-up camera shots of the characters throughout the film, particularly of Katniss. These close-ups allow the audience to grasp every bit of emotion the character is feeling and you are able to tell so much by looking closer. There are also some very fast camera movements whilst in the Hunger Games arena. Although these can be a tad dizzying at times, it feels as though they were employed to represent the mayhem that the Hunger Games arena creates and the sense of always being on the lookout and on edge. The actual landscape shots of the Hunger Games arena are also quite stunning.
The centre and heart of the film is absolutely Jennifer Lawrence. From the very first shot Lawrence is perfection. When we first see her sitting beside the lake, we understand so much just by looking at her. Just from seeing her facial expression, we can tell that she is psychologically exhausted and still very much recovering from her time in the arena. Her performance packs a bigger punch than that of the first film and is much more emotionally charged. She is truly brilliant and the perfect heroine. What is so great about her Katniss is that she is effortlessly strong and a beacon of hope by being the person she is. It would be so easy to seem corny when acting as a symbol of strength, but there is absolutely nothing corny about this performance at all. Lawrence is just a powerhouse from beginning to end and her last scene is a perfect example of this strength.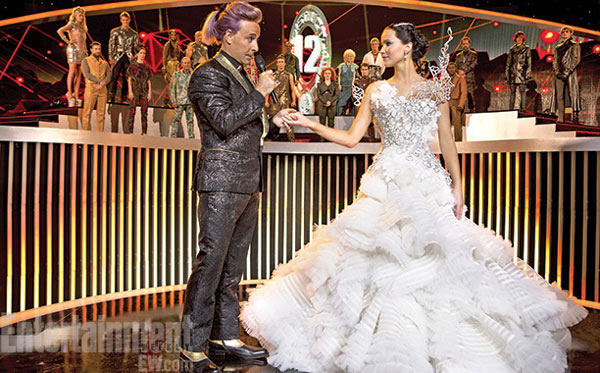 Josh Hutcherson does well as Peeta, and continues to be such a likable character. Liam Hemsworth has a greater role as Gale than in the first film, and he also does very well with what he has been given. Both Woody Harrelson and Elizabeth Banks, as Haymitch and Effie are both full of character and are a pleasure to watch. Donald Sutherland is particularly terrifying in such a subtle way, and it is the subtlety that makes him so unsettling as President Snow. Lenny Kravitz is an audience favourite as Cinna. His performance, like Sutherland's, is subtle rather than over the top, but his loyalty and love he shows for Katniss is so endearing. Jena Malone is also wonderful as tribute, Johanna Mason. Johanna was again a character that could have been made to seem corny, but Malone is so natural and real in this role and her obvious anger actually makes her very likable.
While Catching Fire is a wonderful film, it is still not a standalone film and it is absolutely crucial that you see the first film before you see this one. That shouldn't come as a huge surprise as this is part of a trilogy, not a sequel so it can hardly be seen as a negative aspect of the film. For those who love The Hunger Games movie or books, there is no disappointment to be had here.
Summary: There is no disappointment to be had here.