Comics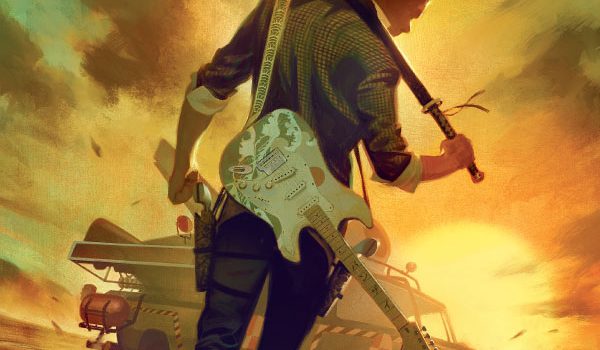 Published on August 30th, 2023 | by Admin
THE HONG KONG CAVALIERS FACE LECTROID LEGIONS AGAIN IN "BUCKAROO BANZAI AGAINST THE WORLD CRIME LEAGUE"
Attention all Blue Blaze Irregulars: It's time to ride again with everyone's favorite scientist-surgeon-entertainer-daredevil as he sets off on a new hair-raising adventure in Buckaroo Banzai Against the World Crime League, Et Al: A Compendium of Evils! As told by the Reno Kid to Buckaroo Banzai chronicler and original screenplay writer E.M. Rauch, this tale follows the Banzai Institute hero, confronting ancient "supernatural" evils in an adventure that spans entire planets and defies everyday notions of reality! First released in a hardcover edition in 2021, Dark Horse Books now offers the original prose novel in a value-priced paperback edition for those who prefer that format, featuring cover art by Julian Totino Tedesco.
Still mourning the losses of his beloved Penny Priddy and his surrogate father Professor Hikita, Buckaroo Banzai must also contend with the constant threat of attack from his immortal nemesis Hanoi Xan, ruthless leader of the World Crime League. To make matters worse, Planet 10 warrior queen John Emdall has sent her Lectroid legions against Earth with a brutal ultimatum. Or is her true target Buckaroo
Banzai? As the apocalyptic threats continue to mount, only Buckaroo and his Hong Kong Cavaliers stand in the way of global destruction.
Buckaroo Banzai Against the World Crime League, Et Al: A Compendium of Evils arrives in (6" x 9") paperback with 624 pages of science-fiction, action, and adventure prose (text only) in your local bookstore on May 21, 2024 and comic book shop on May 22, 2024. Pre-order now at your local store or Amazon and Barnes & Noble for $19.99.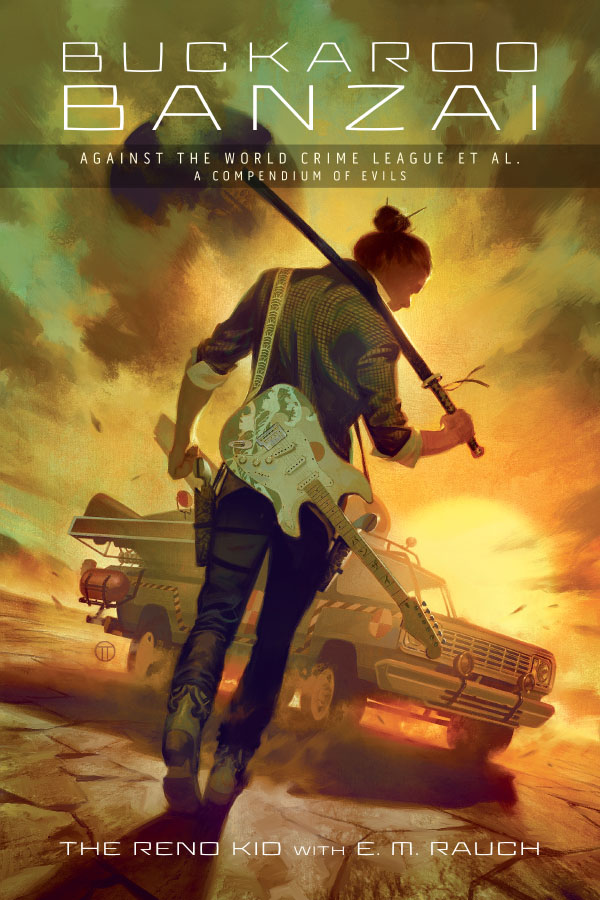 Praise for Count Crowley: Amatuer Midnight Monster Hunter:
"A triumphant return, Count Crowley: Amateur Midnight Monster Hunter #1 is a sequel that gets right down to business with a fast-paced script and outstanding visuals."—Monkeys Fighting Robots
"Lukas Ketner's art remains the undead, un-staked heart of this title. His monsters are identifiable models for their B-movie counterparts, and his trappings of the time are perfection. Vanished era artifacts like telephone books, camcorders, and family hardware stores are well-represented. I've said it before, but his covers remind me of Dan Brereton's work on titles like Nocturnals and Thrillkiller; on the racks or in solicits, his Crowley covers transfix like Lugosi at his unblinking Dracula best.—Doom Rocket
"I feel like this might actually be that rare and coveted 'rush right out in a buying frenzy.' Especially if you like a good horror story."—Major Spoilers