Blu-ray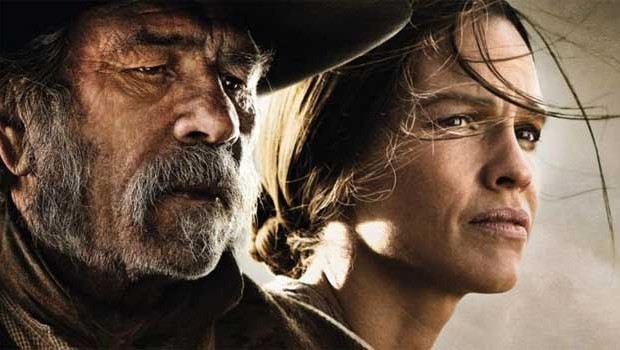 Published on June 25th, 2015 | by admin
The Homesman Blu-ray Review
Summary: The Homesman is a very engaging film that successfully moves beyond the Western stereotype and as a result creates a very compelling period drama
The Homesman is directed by Academy Award winner Tommy Lee Jones and is definitely one of the better Western dramas of the 21st century which revolves around Mary Bee Cuddy (Hilary Swank) who has taken upon the task of transporting three woman living on the edge of the American frontier with severe mental health issues to a church in Iowa.
The local minister (John Lithgow) of her town has arranged for these women to be cared for in Iowa, however it's quite a perilous journey that literally on the other side of the country. Mary is also a middle aged woman who has her own share of problems which is definitely the catalyst of why she has agreed to help these three women who have all suffered during their lives.
Tommy Lee Jones also recounts the tale of these three women quite chillingly such as Gro Svendsen (Sonja Richter) whose mother is found dead in her cabin, Arabella (Grace Gummer) who lost three children to a bacterial infection and Theoline (Miranda Otto) who is carrying her dead newborn baby through a violent snow storm.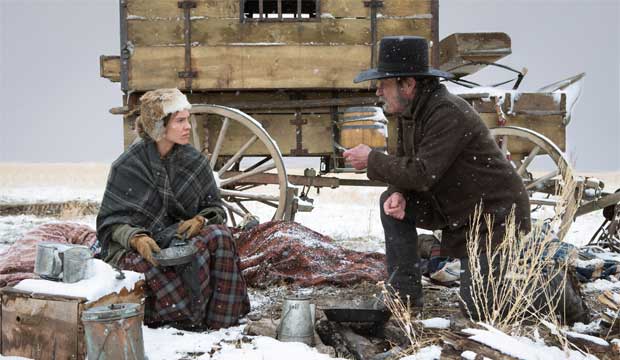 Then you have Tommy Lee Jones who plays George Briggs, a rough townsmen who has lost his battle against alcohol and working with Mary, they travel across the country through the harsh Nebraska Territories. So as the story progresses, Mary and George do form a friendship and I really enjoyed the dialogue between both characters.
Then you have the tension of the story as they are carting these three women across the country which does create some major issues and confrontations along the way which really expands the great story telling by the director and excellent cast. With that said, there's a couple of moments where the film does "fall off the wagon" but for the majority, it plods along well and really creates a film with a great and strong female protagonist that is played perfectly by Hilary Swank.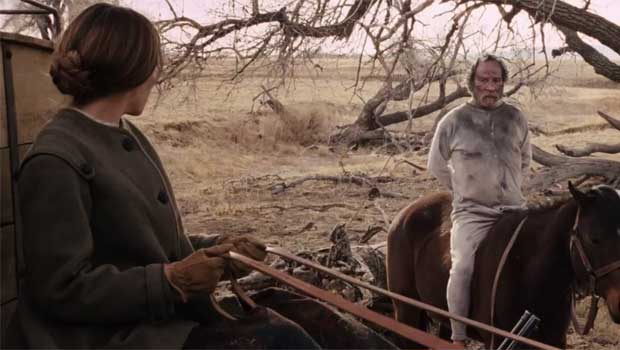 Beautifully presented on Blu-ray that really highlights the amazing cinematography of this film, The Homesman also boasts a DTS-HD 5.1 soundtrack that has perfect levels and really helps immerse the viewer into the "Wild West". For special features, there is a making of the story, behind the scenes and also a short featurette about moving beyond the traditional Western archetype. Lastly, there is a short feature about The Homesman at Cannes. All in all, a well presented Blu-ray release.
Final Thoughts?
The Homesman is a very engaging film that successfully moves beyond the Western stereotype and as a result creates a very compelling period drama with very strong characters thanks to the cast and the director.
Blu-ray Details
Director – Tommy Lee Jones
Actors – Tommy Lee Jones/Hilary Swank/Grace Gummer/Miranda Otto/William Fichtner/John Lithgow
Film Genre – Western
Label – Madman Entertainment
Audio – English (DTS-HD 5.1)
Region Coding – B (Blu-Ray)
TV Standard – PAL
Rating – MA15+
Year of Release – 2014
Primary Format – Movies/TV – Blu-Ray
Reviewer – Peter Bourke