Comics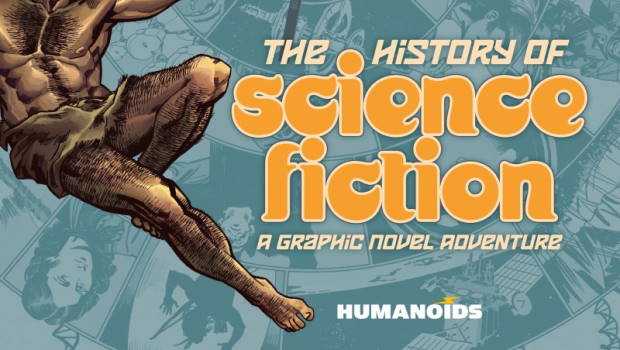 Published on December 14th, 2021 | by Chris O'Connor
The History Of Science Fiction: A Graphic Novel Adventure Review
Summary: Science Fiction is a popular genre that is ever expanding... but it began with far more humble beginnings... take a journey to the start and follow the developments of this fascinating field.
It's common to see Science Fiction today showing up in major blockbuster films or in critically acclaimed novels but it had a far less prestigious start. The History of Science Fiction: A Graphic Novel takes us back in time to learn about how the genre started, the growth of the field through pulps to novels and wider pop culture. Learn about the field and possibly pick up a few new titles to delve into along the way.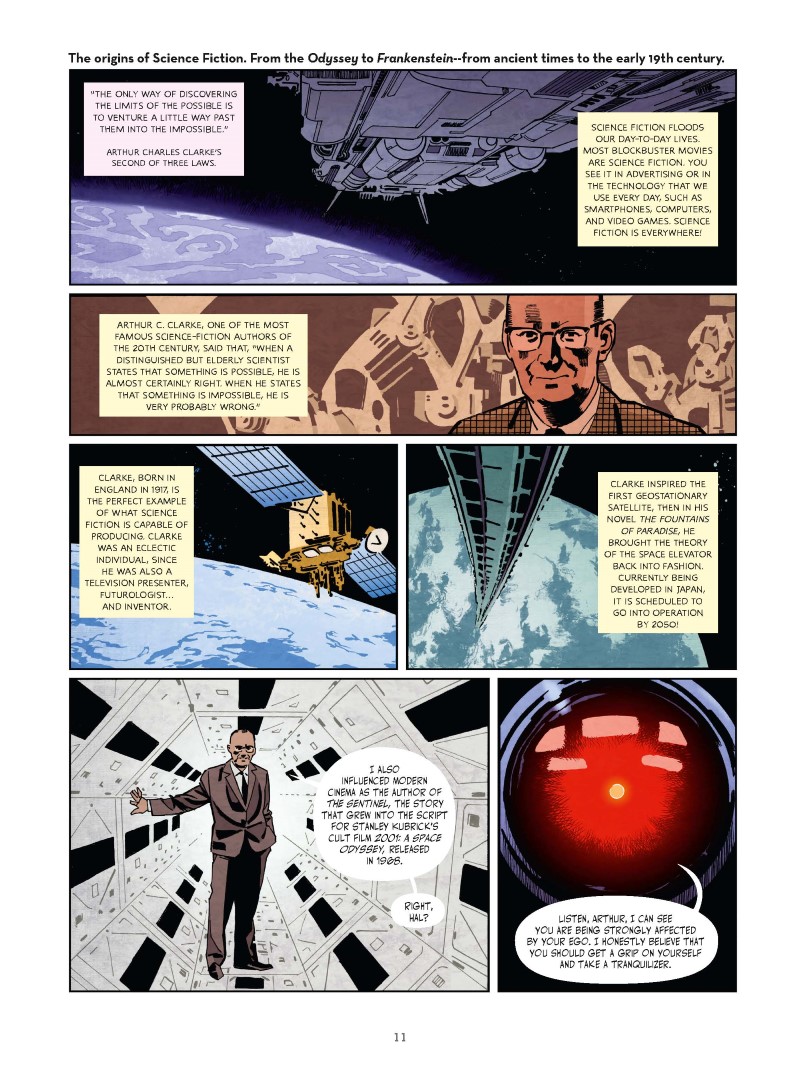 Writing
It seems only too fitting that the notion of time travel is used to explore the story of Science Fiction. Robots take us on a journey and we get to sit in on imagined conversations between some of the biggest names in the field. It's a clever way of examining the way the subject grew from it's humble origins to the wider scope it enjoys today and the way in which writers and publishers all contributed to the growth of the topic we know and love.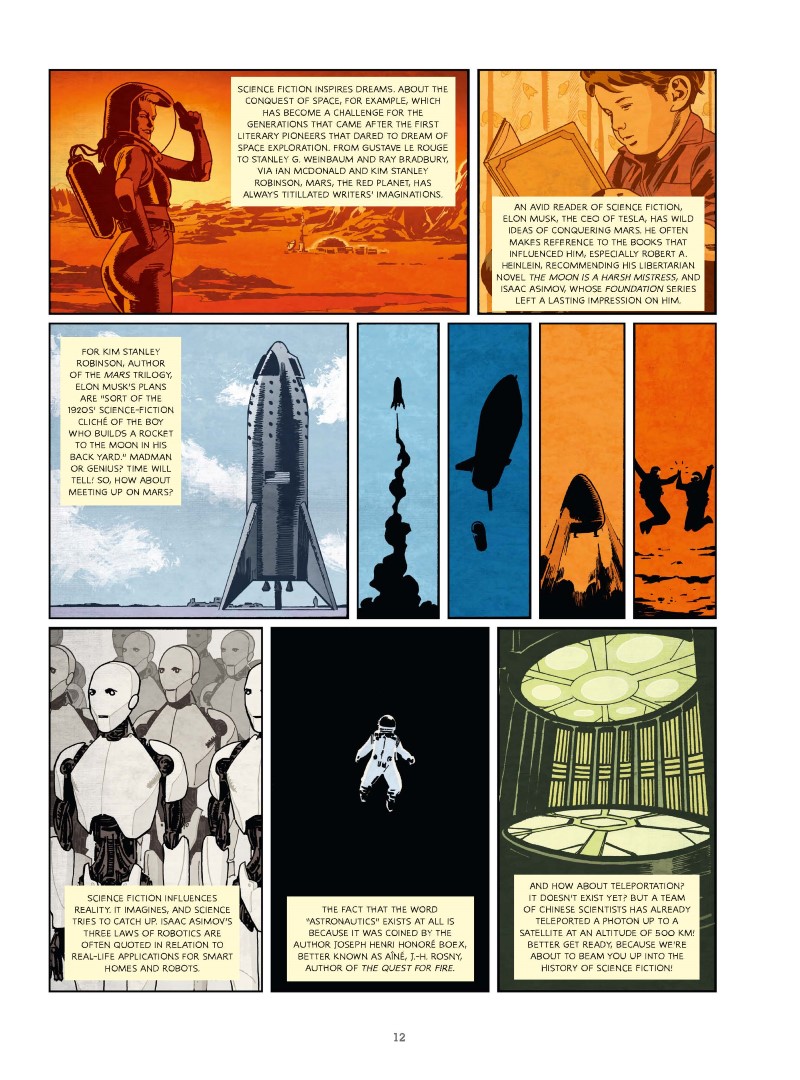 Artwork
Within the first few pages readers will have a lot of fun spotting all the familiar characters from the different media that Science Fiction has touched. Characters such as Astro Boy, The Mandalorian, ED 209 and many others appear and give readers a great notion of just how far reaching Science Fiction is now. As the story progresses we have a lot of panels featuring some of the luminaries in the field and it's no small credit to Djibril to say they are pretty instantly recognisable (I mean sure… Isaac Asimov made it easy with his mutton chops, but still). Colours are kept minimal which helps avoid panels being over the top… they retain a sense of formality that fits the some what academic exploration of the history of the genre.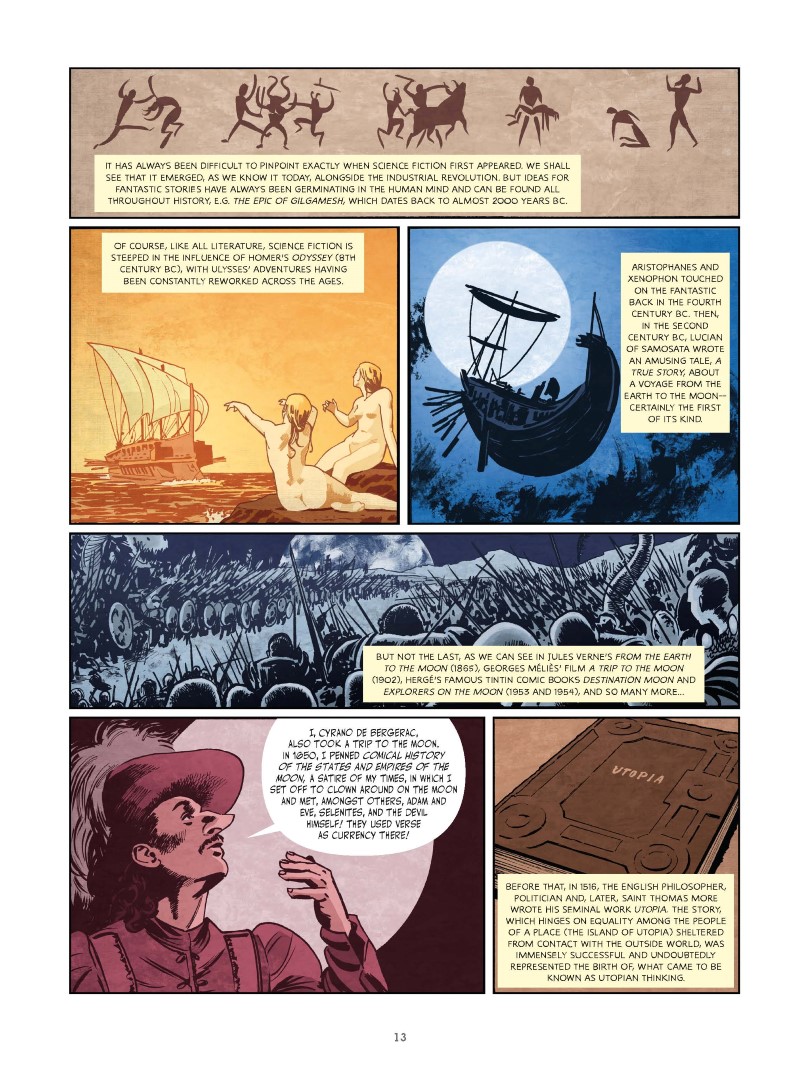 Final Thoughts
There are some great explorations of what defines Science Fiction, what some of the earliest works were and how it grew to the amazing variety of examples we know today. Recommended titles in a number of different forms of media are mentioned as well so you have a chance of finding some titles you may not have delved into yet which in and of itself probably makes this a worthy book to grab.
I found the exploration of the past and present of Science Fiction to be a great read, the conversational approach provided a lovely, friendly intimate feel to the whole thing and left me feeling even more enamoured of a genre I personally already loved. If you love Science Fiction then you should certainly grab yourself a copy. If you are interested in delving into Science Fiction you should grab a copy as it will provide a great guide to where you might want to take your first dip. Great as a resource and a story in it's own right.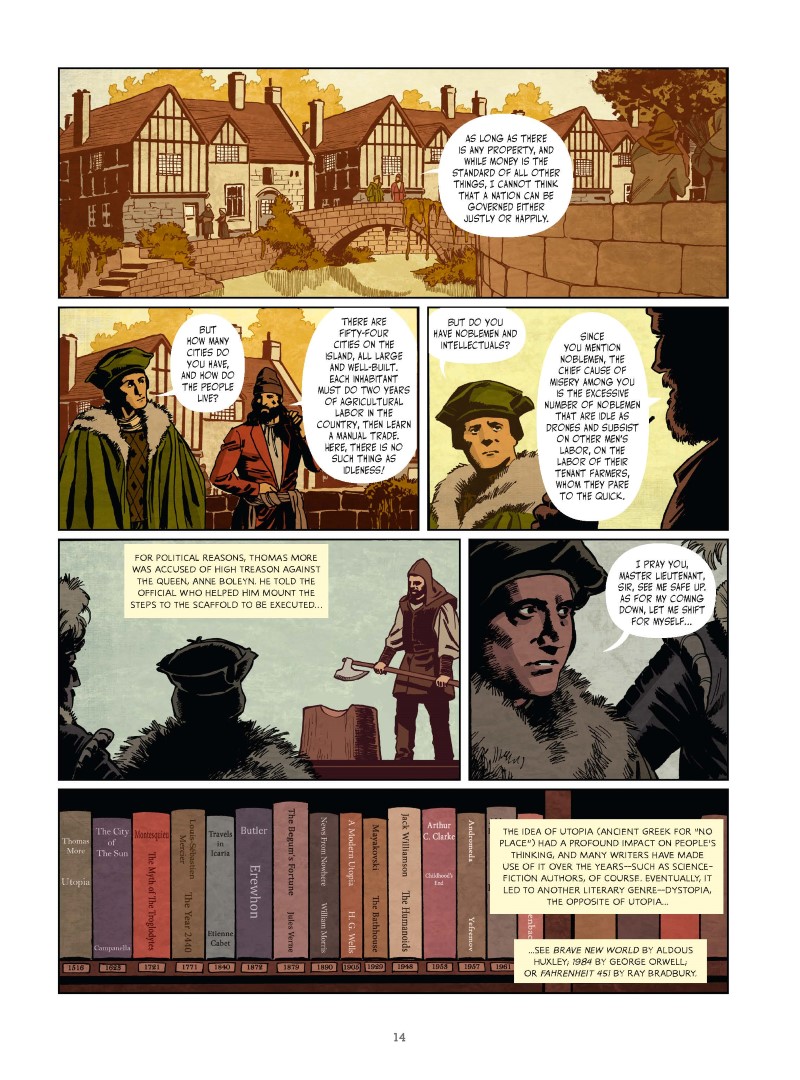 Publisher:
Writer: Xavier Dollo
Artist: Djibril Morissette-Phan
Cover Artist:
Genre:
Format: 201pgs, FC, TPB
Release Date: 23rd Nov, 2021