Interviews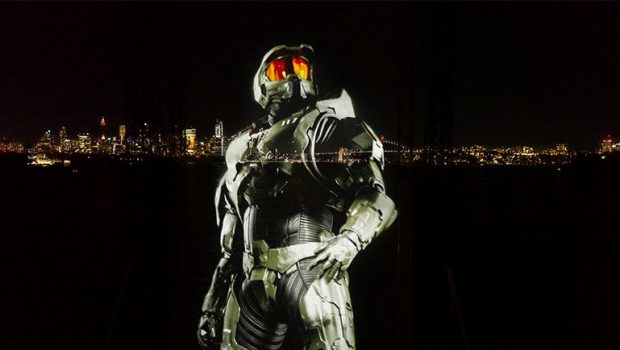 Published on May 14th, 2022 | by Admin
THE HALO HOLOGRAMS – Minute Media Ed Bovington Interview @MinuteMediaLTD @halo
We catch-up with Ed Bovington, the Entertainment Partnerships Manager for Minute Media to discuss their role with the amazing Halogram… err… holograms for Paramount+'s hottest TV show of 2022!
Welcome to Impulse Gamer! Tell us a little about Minute Media?
Founded in Israel in 2011, Minute Media is a non-traditional media company, rooted in technology and empowered through trust and accountability. We build storytelling brands and innovative solutions for passionate audiences, content providers and like-minded advertisers. Since our inception we have been focused on looking through a global lens to provide products, experiences and services that aim to move sport and culture forward. Today, our portfolio consists of 6 global sports and entertainment brands including, The Players' Tribune, DBLTAP, 90min, Mental Floss, The Big Lead and FanSided – all of which continue to redefine how stories are told to passionate fans around the world.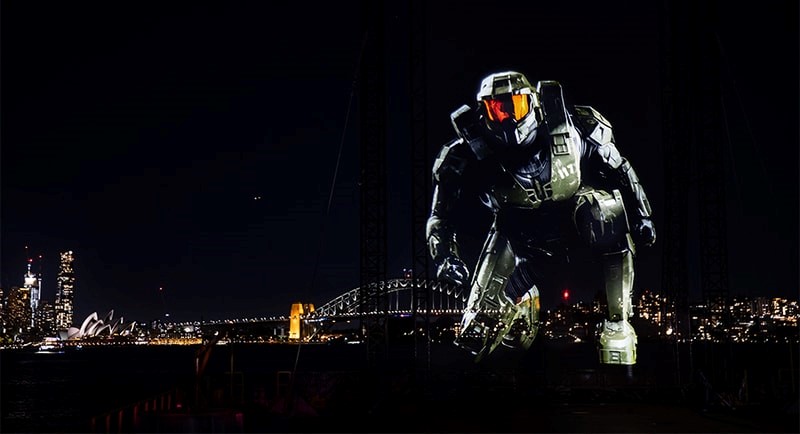 How did you get involved in the Halo TV series promotion?
We are always looking for opportunities to empower global publishers, brands and content creators to deepen their engagement and diverse storytelling capabilities through the innovative products we build, and this specific partnership with Paramount+ seemed like a natural fit. Paramount+ and their media agency, Wavemaker, approached us while looking for partners that could help them celebrate the success of the HALO series. There is a huge amount of work that goes into delivering a project like this – especially as it had never been done before. Our first steps were to find a team of hologram experts to help us craft this idea into an executable framework that hit budget, timing, markets and scale requirements and outlining how this can actually come to fruition. Then we worked through what needed to be done to hit those targets. As HALO is such an iconic franchise, we were keen to be involved in any way that helped them achieve their goals. Their mission to create a big, global and innovative stunt was extremely attractive and creatively compelling.
Were there any big fans of the video game at Minute Media?
Yes, very much so! We have multiple publisher brands under the Minute Media umbrella, including DBLTAP, a global gaming editorial site. That fandom is shared across most of the creative teams. So a massive and iconic game like HALO is very much on our radar – both personally and professionally.
What was the brief behind the hologram?
From the beginning of the project we wanted to find a way to utilize our technology production background and expertise to bring the HALO series to life in an epic and innovative way. We only had six weeks from client approval to launch day. This was an unbelievably quick turnaround to achieve what we did considering stunts like this can take months (or even years) to prepare for, but thankfully we had the experience and the relationships to make it happen. The first thing that we needed to address was designing the engineering required to safely install a free-standing hologram of this size. This meant that we had to understand precise details of how to build the frame, how to attach the hologram gauze and crucially, how much ballast (weight/support to keep it stable) we needed to ensure it stayed up and was safe. The biggest challenge with a structure of this kind is wind. We were essentially erecting a giant sail that is prone to that natural power. We needed to ensure that we had more than enough groundweight to counteract any issues from unexpected wind changes. The holograms are most visible at night when there is less natural light. So we had to ensure that the locations we chose had epic backdrops that would look stunning after dusk and not interfere with the visibility of the hologram. We are particularly proud of the Australian activation, which took place on a boat. I think this out of the box thinking is what really adds to an execution and showcases our ability to creatively solve problems. To note, all four of the events took place simultaneously, which is not an easy task when you take into account the time zone differences, amount of people involved and the logistical challenges that represents.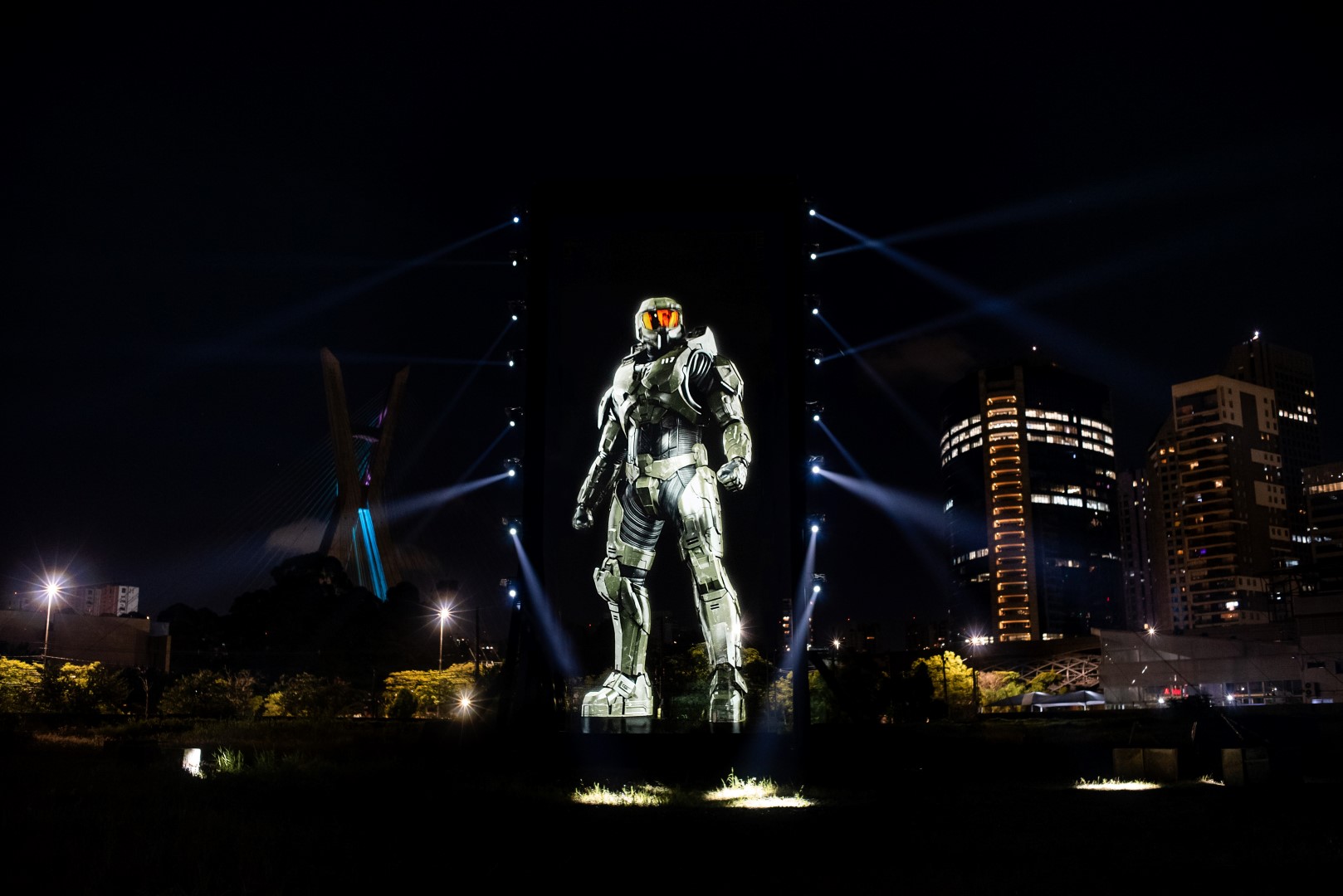 Can you talk us through the technology in creating the hologram… err… the HALOGRAM?
We can't give too much detail away as the technology is cutting edge tech and protected, but essentially the hologram was created by projecting a 3D animation of the Master Chief onto a specialist hologram gauze that we hung inside a giant frame. The gauze is semi-transparent and therefore can capture the images while allowing the viewer to see the backdrop behind. You need a lot of high resolution projectors to achieve the scale that we did.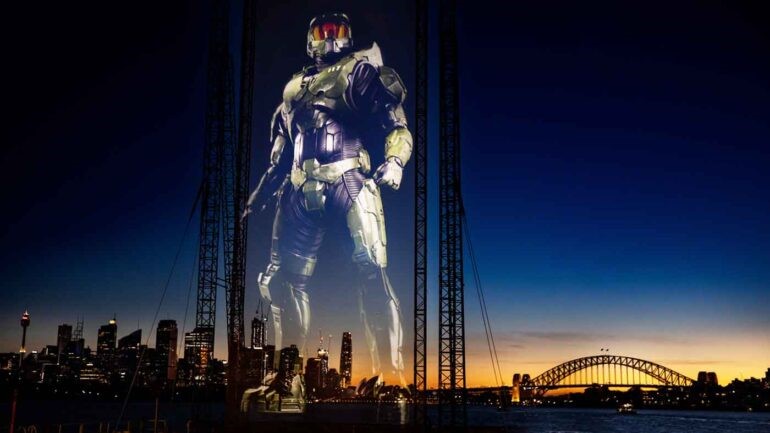 When you first saw the end result, what was your first reaction?
After weeks of behind the scenes planning and production it was incredible to see our vision come to life on such a massive global scale. Considering that HALO is Paramount+'s most-watched series premiere of all-time globally, we knew that we had a unique opportunity to bring this universe to passionate fans around the world. The success of these ambitious installation projects was the result of inspiring collaboration across key partners.
And the reaction from fans and everyone else who saw the hologram?
As one of the most popular video games of all time, it's not surprising that we saw such a positive reaction from HALO fans around the world. Since the launch of Xbox®'s first "Halo" game in 2001, I think there has always been a special sense of nostalgia associated with the iconic HALO universe and it was a special experience for us to be able to bring this character and game to life as the 'HALOGRAM.'
Here are some of our favourites: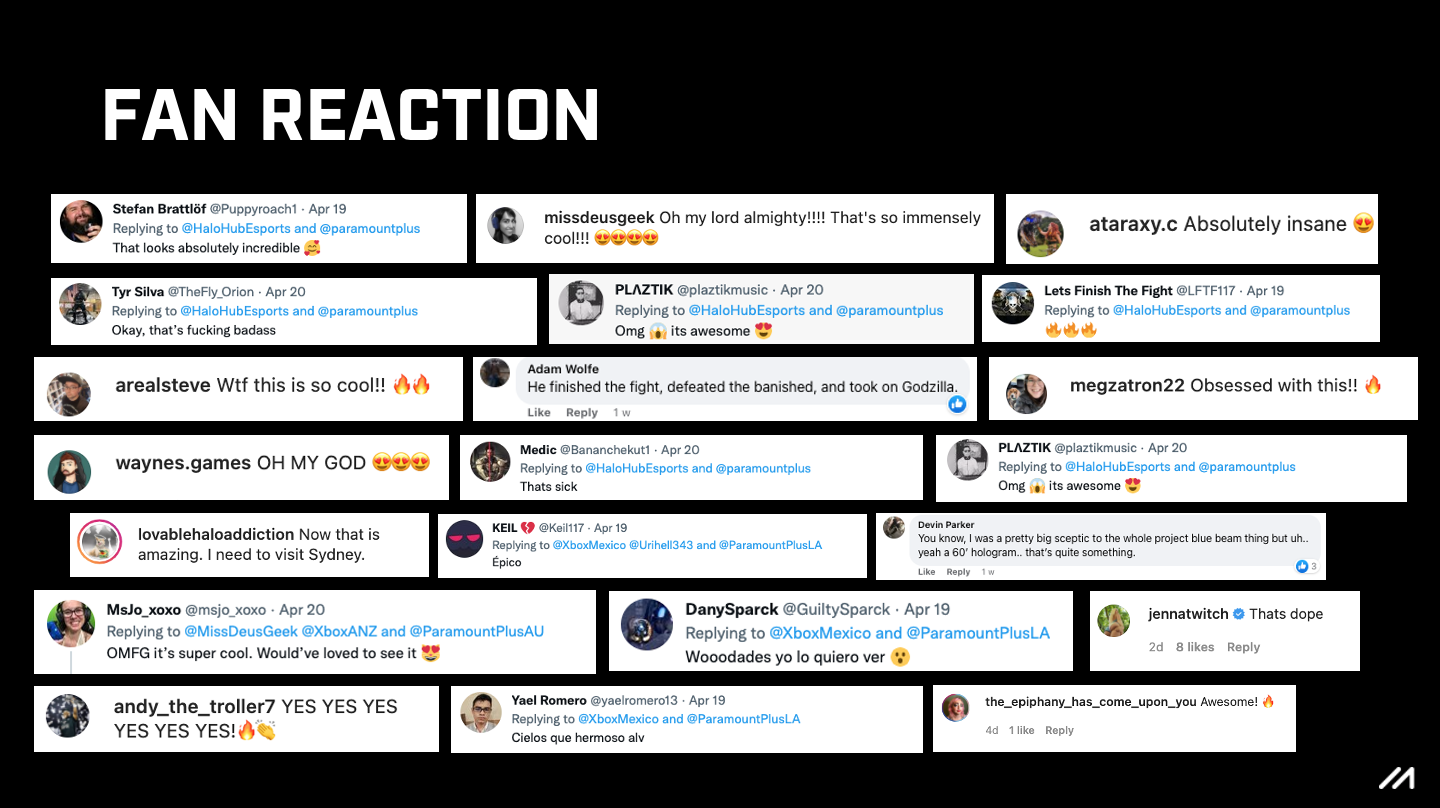 Lastly, what does the rest of 2022 hold for Minute Media?
We actually just wrapped filming on an influencer and athlete content activation for Top Gun: Maverick and we are about to launch a stadium-based DOOH campaign for Jurassic World: Dominion. Looking ahead, we hope to execute on similar partnerships in this entertainment and gaming space as we continue to focus on inspiring storytellers around the world through technology.