Films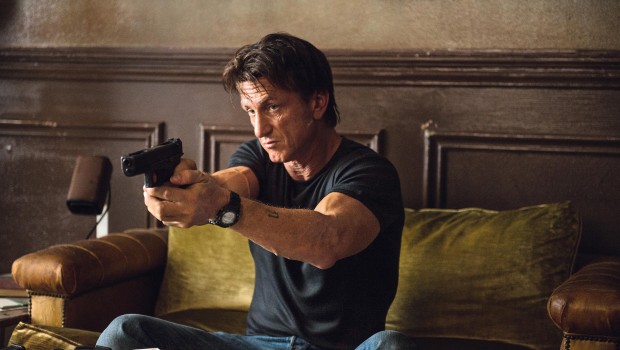 Published on April 19th, 2015 | by Damien Straker
The Gunman – Film Review
Reviewed by Damien Straker on April 18th, 2015
StudioCanal presents a film by Pierre Morel
Produced by Adrián Guerra, Sean Penn, Peter McAleese, Andrew Rona and Joel Silver
Screenplay by Don Macpherson, Pete Travis and Sean Penn, based on 'The Prone Gunman' by Jean-Patrick Manchette
Starring: Sean Penn, Javier Bardem, Ray Winstone, Jasmine Trinca and Idris Elba
Music by Marco Beltrami
Cinematography Flavio Martinez Labiano
Edited by Frédéric Thoraval
Rating: MA15+
Running Time: 115 minutes
Release Date: April 16th, 2015
The Gunman stars Sean Penn as Jim Terrier. He is a contracted security soldier, hired to protect people in war torn Congo on behalf of a mining company. But he commits a fatal sin by accepting the parallel assignment of killing a minister, whose death is to deliberately prolong the conflict for the mining companies involved. Given he must hide himself, he tells his fellow soldier Felix (Javier Barden) to look after Annie (Jasmine Trinca), the woman he loves. Eight years later, Jim is now an aid worker in Africa, helping the villagers with drilling wells. But when he is attacked by militia assigned to kill him he must determine who wants him dead. He suspects Felix, now married to Annie, but they are also ambushed, which means Jim and Annie must go on the run together across Europe. One of his few allies is Stanley (Ray Winstone), who notices Jim's deteriorating state due to the concussion trauma he suffers from, but they persist in discovering the men who want him dead. One of the suspects includes a man from the mission who is now living comfortably within the walls of a corporation.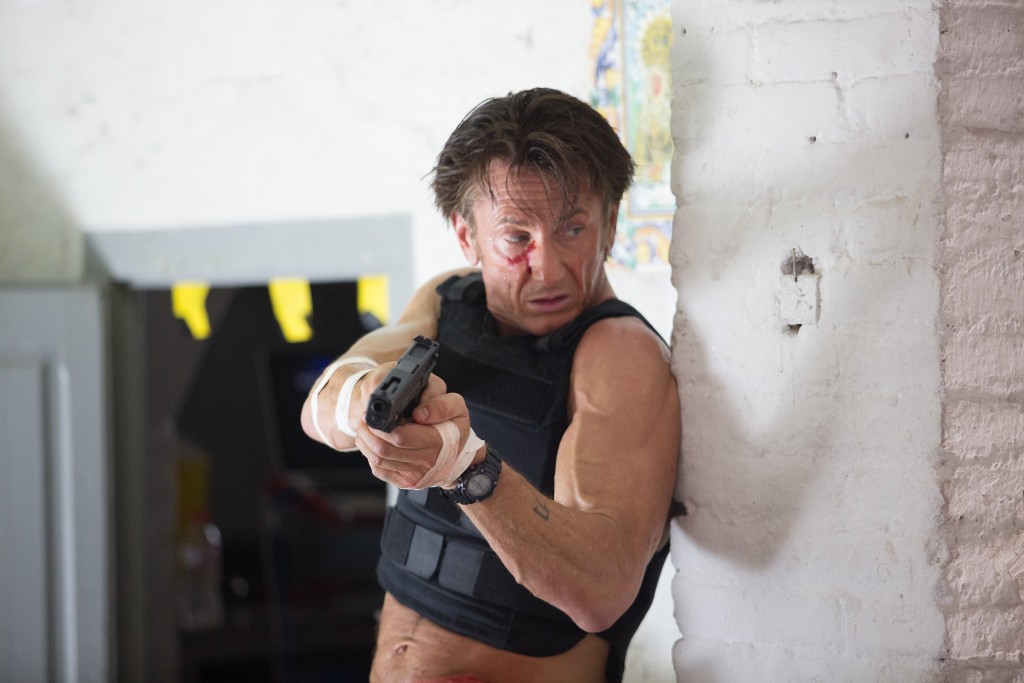 The Gunman is a failure on many levels, including most surprisingly the box office. On a budget of $40 million dollars it only managed to recuperate just $12 million in return. This flop is a major blow for French director Pierre Morel who made the first Taken movie, the mega Liam Neeson hit that earned over $200 million dollars. Despite his financial success, this is the first movie Morel has made in five years since the forgotten action movie From Paris with Love. Producers Joel Silver and Penn, who co-wrote The Gunman, would have hired Morel hoping he could replicate Taken's success or at least imitate the Bourne movies. There's not a lot of distinction in his shooting style. The visuals are generally dimly lit and photographed with handheld cameras and tight close-up shots. The screenplay though, written by Penn, Don Macpherson and Pete Travis, is the film's weakest component. The script's source is the 1981 novel The Prone Gunman (La Position du Tireur Couché) by French liberal author Jean-Patrick Manchette, who was a left-wing activist during the Algerian War. I haven't read Manchette's novel but it's seems like Penn and his writers didn't reach as far as the CliffNotes. There is social and economic tension in the novel which has largely been cast aside. In the novel, the character Terrier is a young hitman who completes his final mission and starts a new life with his childhood sweetheart. But he is affected by a bullet in his brain and also must work as a waiter because of his lack of savings, which have been taken by the company.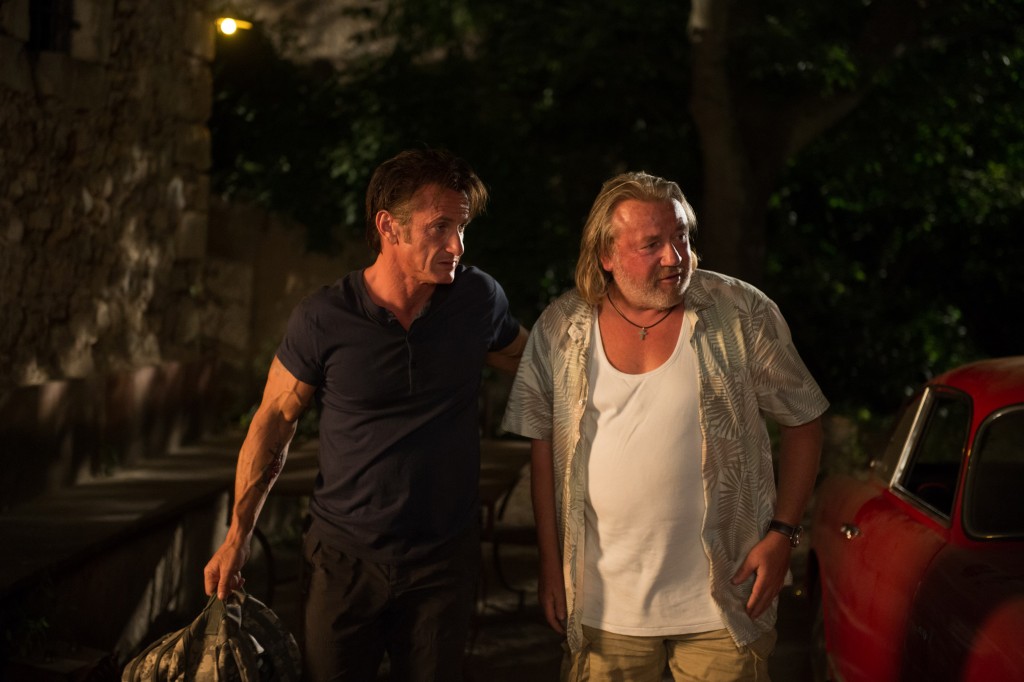 The narrative has been refurnished and updated to mirror Penn's humanitarian work in places such as Haiti where he's an ambassador. However, someone decided the political aspects, such as corporations exploiting countries, should be treated as thin narrative bookends or scaffolding and watered-down in favour of explicitly violent gunfights and beatings. While Sean Penn is a liberal like Manchette, his film mimics the right-wing values of movie where one man saves the world, which is a bizarre back-flip in rhetoric. Our enjoyment of the violence in these action films is largely dependent on how funny you can make it to reduce the sting. But Sean Penn is very self-serious here, with the lines of his weathered faced protruding down his cheeks or a cigarette dangling on the edge of his lip. Try as he might and as serious as he thinks the role is, Jim Terrier is a boring protagonist without a personality and his disorientation traits and head trauma are disposable and at odds with how reliably he escapes gunfire. He isn't too sharp when it comes to evasive plans either, opting to switch cars and choosing a bright red vehicle to allude his enemies. The film is an ego-trip and terribly self-indulgent, allowing Penn to imitate Liam Neeson's geezer renaissance. The pointlessness of the exercise climaxes early on with a redundant montage showcasing Terrier's surfing technique. As a vehicle displaying off Penn's combat stunts and muscles, the plotlines and narratives are a boring and cliché pastiche involving a company turning against its agent, a love triangle that makes no sense, and the man on the run. The metaphor is that Jim Terrier is a man escaping the sins of his past, which continues to haunt him through the ongoing violence of the movie. No one in the cast though is allowed to upstage Penn's character, which means a great actor like Idris Elba only features in two scenes in the whole film and there isn't a strong villain pitted against Jim Terrier either. It's a silly vanity project that adds nothing meaningful to Penn's already stellar filmography.
Summary: It's a silly vanity project that adds nothing meaningful to Penn's already stellar filmography