Events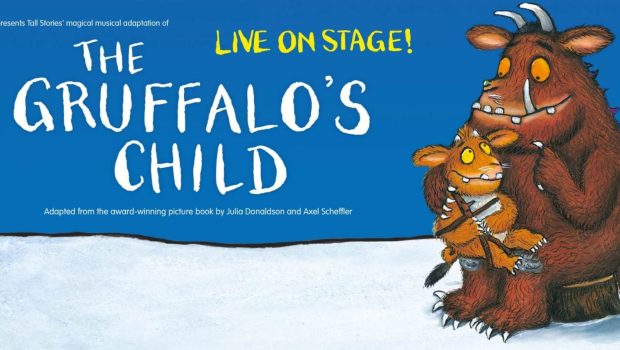 Published on April 10th, 2021 | by Andrew Bistak
The Gruffalo's Child Live on Stage Review (Melbourne Australia 2021)
Summary: Th Gruffalo's Child Live on Stage is pure family fun!
Currently playing at the Athenaeum Theatre in Melbourne, the hit children's book by author Julia Donaldson and artist Axel Scheffler is now live on stage thanks to Tall Stories that successfully makes the transition to stage in a West End experience.
The Gruffalo's Child is also the sequel to the original book The Gruffalo that sees the child of this mythical creature revisit the characters that their father met that include a snake, an owl, a fox and the big bad mouse. Needless to say, the Gruffalo's Child didn't heed the warning about going into the forest or encountering the clever big bad mouse!
No Gruffalo should, Ever set foot in the deep dark wood…
– The Gruffalo
Besides the excellent use of the stage, clever props (including a very large Gruffalo) and immersive lighting, what made The Gruffalo's Child so compelling was the excellent cast that included Enya Daly (The Gruffalo's Child), Skyler Ellis (The Gruffalo, Snake, Own & Fox) and Madison Hegarty  (The mouse) who together brought a thoroughly entertaining and humorous performance to the Athenaeum Theatre. Add catchy songs, boppy music plus some audience participation and it's easy to see why this stage show has become a hit. Not only did my wife and I enjoy the presentation but also our twin girls who were captivated from start to finish and the youngest one even started to cry when it finished as she wanted more!
In terms of standout performances, the entire cast was faultless and they all brought their respective characters to the stage perfectly with a healthy dose of emotion, including some faux scares. However Madison Hegarty as the Mouse brought a cheekiness to the show that just like her short-film counterpart had this larger than life presence. Nonetheless, Enya Daly excelled as the Gruffalo's Child as did the chameleon-like Skyler Ellis as both The Gruffalo and the Predators. His Spanish rendition of the snake was priceless, including this flamenco dancing.
Final Thoughts?
If your kids loved the book, the short-film or even the original story, then The Grufallo's Child Live on Stage is a must see performance and with the school holidays current ony, this is the perfect family event to return us to some pre-COVID normality.
Recommended!
The Grufallo's Child Live on Stage is currently touring Melbourne from 10 Aptil to 17 April 2021 and more information can be found at – https://premier.ticketek.com.au/shows/show.aspx?sh=GRUFFALO20
Gallery