Comics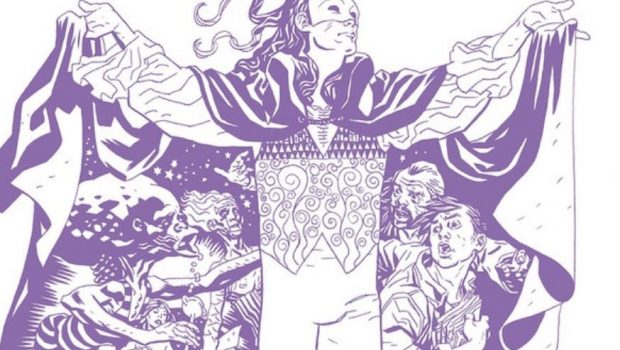 Published on October 5th, 2019 | by Alex Novus
The Groundbreaking Book by Peter Milligan and Duncan Fegredo Gets Deluxe Treatment at Berger Books
Berger Books is excited to announce the release of a deluxe hardcover edition of Peter Milligan and Duncan Fegredo's radical and acclaimed Vertigo series Enigma. This definitive edition of Enigma, written by legendary and influential writer Peter Milligan, features a lavish new cover by Duncan Fegredo and a treasure trove of never-before-seen development art from one of comics most singular and dramatic artists. Sherilyn Van Valkenburgh provides the lushly painted color.
Enigma is a visceral, thought-provoking post-modern tale of self-discovery and sexual identity told against the backdrop of outrageous superheroes and villains. Michael Smith lives a meaningless life of routine and boredom. But when the weird characters from Enigma – Michael's favorite childhood comic book hero – seem to come to life, Smith embarks upon an increasingly obsessive crusade to uncover the incredible secret behind their improbable existence. Teaming up with Enigma's comic creator, Smith encounters an insanity-inducing psychopath, a brain-eating serial killer, a suicide-inciting Truthsayer, and a teleporting one-time model "who really sends you" as his quest uncovers shocking truths about his idol and ultimately Michael himself.
"I'm thrilled to be publishing this brilliant seminal work of one of Vertigo's key launch titles, which was ahead of its time and inspirational to many," said Karen Berger. "Dark Horse is known for publishing beautiful high-quality books, and it's long overdue for Enigma to be presented in the fashion that it deserves."
Enigma will go on sale in fall 2020. Visit DarkHorse.com for more information on this deluxe hardcover.