Films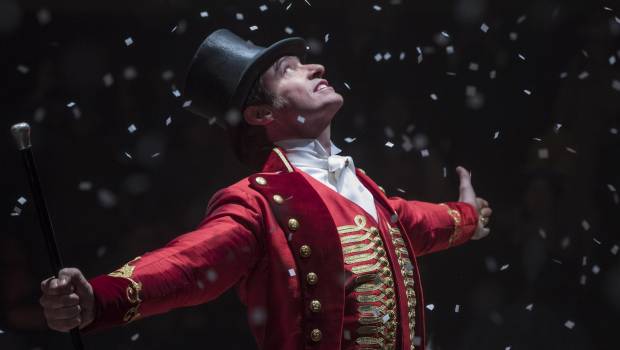 Published on February 2nd, 2018 | by Debbie Zhou
The Greatest Showman – Film Review
Reviewed by Debbie Zhou on the 1st of February 2018
Fox presents a film by Michael Gracey
Producers: Laurence Mark, Peter Chernin and Jenno Topping
Starring: Hugh Jackman, Zac Efron, Michelle Williams, Rebecca Ferguson and Zendaya
Written by Jenny Bicks and Bill Condon
Music by John Debney and Joseph Trapanese
Cinematography Seamus McGarvey
Edited by Tom Cross, Robert Duffy, Joe Hutshing, Michael MCusker, Jon Poll and Spencer Susser
Rating: PG
Running Time: 105 minutes
Release Date: the 26th of December 2017
Big screen musicals have made a comeback in recent years, and The Greatest Showman is the latest film to follow that trend. In this film, which shines a light on the creator of the circus, Hugh Jackman stars as P.J. Barnum in a rags-to-riches tale of flashy, breathtaking musical sequences. However, its glittery performances conceal an otherwise illusive offering behind a flimsy script. It ignores the darker undertones of its heroic protagonist and the marginalised voices it purports to elevate.
The Greatest Showman tracks Barnum from the social underclass of society, as he leaps and bounds his way through to the upper accolades of culture, marrying Charity (Michelle Williams), a woman from a high-class family. Most importantly, he conceptualises a circus show with a message of inclusivity, enabling individuals who don't fit into society to have their moment to express their true selves on stage.
Show-stopping numbers have been pivotal in attracting audiences, particularly a musical-loving one. Michael Gracey's directorial film debut comprises many, and it isn't without an impressive finesse. Seamus McGarvey's cinematography lifts the sparkly production design of the circus with charm. The energetic choreography consists of spectacular backflips, trapeze acts and perfectly-timed sequences, making it a magical joyride that doesn't stop giving. The musical's rhythmic timing matches brilliantly with real-life movements, particularly in the number "The Other Side". It is set in a bar where Barnum convinces Phillip Carlyle (Zac Efron) to invest in his circus business. It transitions into a swivelling, infectious duet that features liquor shots sliding down the bar table in perfect tempo. Michael Gracey doesn't withhold montage sequences either. It becomes imperative in moving forward the story through showcase after showcase.
Composers Benj Pasek and Justin Paul (following their success in Broadway's Dear Evan Hansen and last year's La La Land) balance these pulsing musical numbers with their own nostalgic ballads, such as 'Never Enough' (sung by Rebecca Ferguson), which takes emotional pathos and fuses it into something spectacular. While far from their best work, the pop-duo instil their songs with enough clap-along quality and catchy choruses to draw in a mainstream crowd. The triumphant tones of the songs are sufficient to vocalise the film's characters as they progress from dejection to success.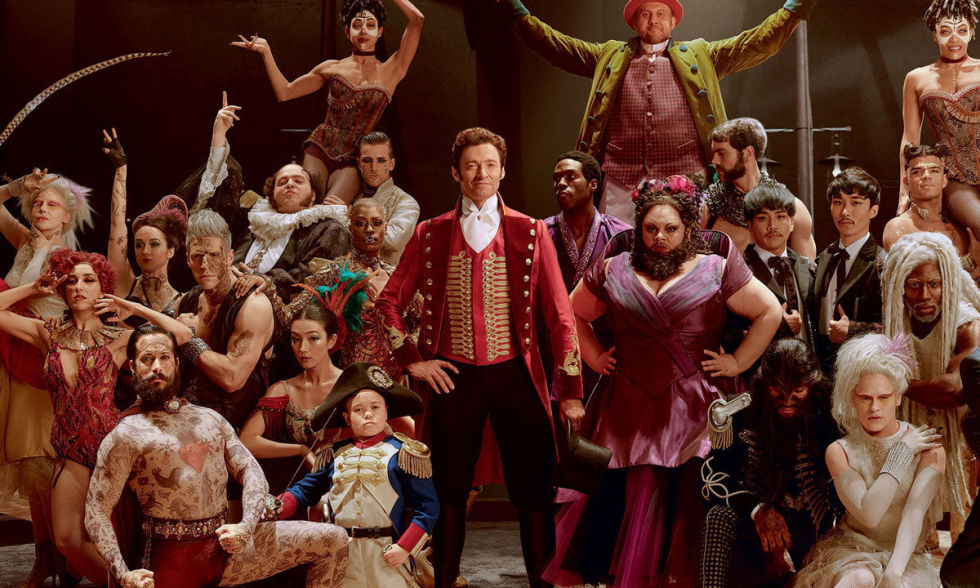 Even with its snappy melodies, the film's extravagance distracts from its simplistic storytelling (the script is by Jenny Bicks and Bill Condon). Rarely are the musical numbers employed to express emotion pre-empted by spoken dialogue. Without establishing its characters, the numbers often shoulder the brunt of its character development and become the sole tool for solving character or story-based conflict.
The Oscar-nominated number 'This is Me' is an empowering pop anthem about the pride of individuality. Yet it arrives at an unnatural spot after Barnum rejects the circus "misfits" as people and shuts a door in their faces. A moment normally reserved for self-reflection instead transforms into a wholesome circus number, which includes Barnum dancing alongside them. There is no scene to bridge the gap of how they are reunited nor how the circus members overcame their hurtful rejection by society; audiences are expected to accept it with no explanation. The film's supporting characters are reduced to devices that circle around the openly narcissist Barnum, deflating the fleeting moment of celebration.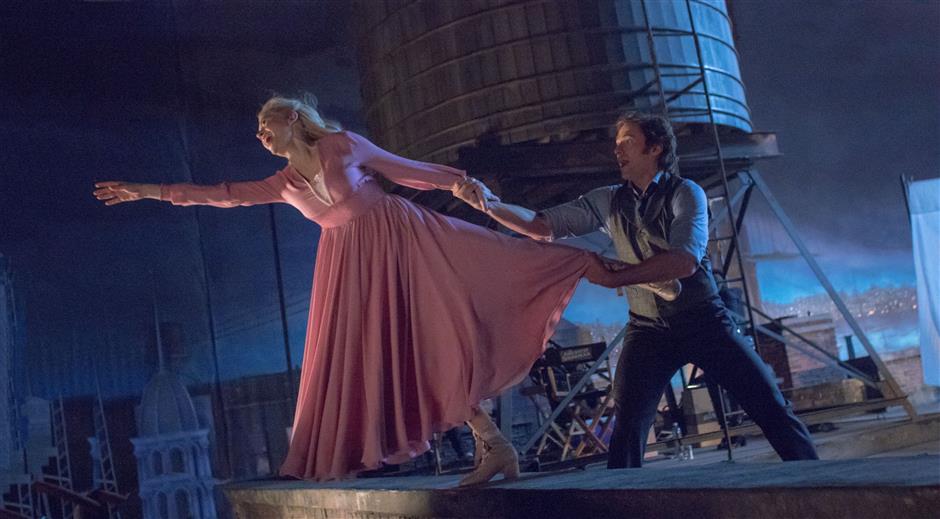 Showman is superfluous fun until one goes home and undertakes a simple Google search on P.J. Barnum. In real life, he was no hero for the disabled and people of colour; instead he advocated for blackface and was undeniably recounted as a racist and abused African-Americans for his own prosperity. It is a slap in the face of this film, which prides itself on its theme of acceptance and championing marginalised people as the shining light of this feel-good story. Not even the most uplifting moments can completely patch up that fabrication.
Summary: Its glittery performances conceal an otherwise illusive offering behind a flimsy script. It ignores the darker undertones of its heroic protagonist and the marginalised voices it purports to elevate.