Events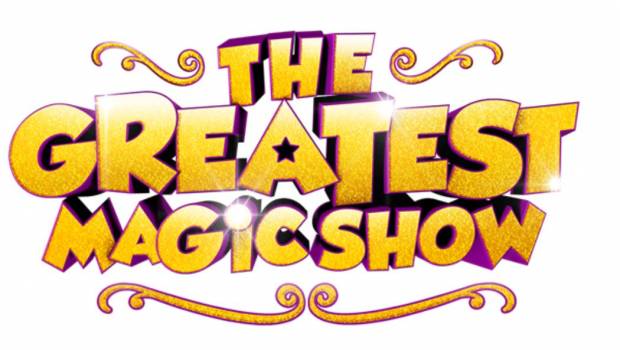 Published on March 4th, 2020 | by Andrew Bistak
The Greatest Magic Show returns to this year's Comedy Festival!
The Famous Spiegeltent,
Arts Centre Melbourne
March 28 – April 12
Get ready for another year of jaw dropping magic tricks and hilarity in the new and improved show by Showmen Productions, THE GREATEST MAGIC SHOW which is set to return to this year's Comedy Festival, from March 28 – April 12 for the very first time at The Famous Spiegeltent, outside the Arts Centre Melbourne.
The show includes a crazy circus stunt that has to be seen to be believed; and a brand-new character – The Ringmaster who through mystical song and dance the scene is set as he describes he's life-long journey to find the Greatest Magic Show, and after many failed attempts, decides to create one instead! Incredible illusions, circus artistry, and shooting an unsuspecting furry friend out of a cannon are just some of the things that make this family-friendly magic show the GREATEST!
As an added bonus, every child who attends the show will receive a FREE MAGIC WAND on entry and have their chance to take a photo with the stars of the show after the performance!
They finish with an inspirational, feel good message for all of the kids : that is not the size of the wand that matters in this world, but the size of your DREAMS. No matter what you want to achieve in life, if you believe in yourself, you can make your dreams come true!
WINNER Best Children's Event 2019 – Fringe World Weeklies
WINNER Best in Fringe Kids 2019 – Sydney Fringe
"The Penn & Teller of Australia!" 5 stars, GLAM Adelaide
"A Rollicking Rollercoaster Ride for Pint-Sized Punters!" 4.5 Stars, The West Australian
Known as The Showmen, Melbourne-based comic magicians Justin Williams (26) and Sam Hume (21) will be using their combined 16 years in family entertainment to put on this revamped production.
No two performances are ever the same, with families returning day after day to witness the duo deliver laughs and never-before-seen tricks in this jam-packed spectacular that is anything but a typical children's magic show.
If you see one show this season, it should be this. Bring the whole family along for an energetic, fun-filled day sure to delight!
SEASON DETAILS
Show:             The Greatest Magic Show!
Dates:             March 28 – April 12 (No Shows Monday)
Time:              3:15pm
Venue:           The Famous Spiegeltent @ Arts Centre Melbourne (Festival Managed Venue)
Video:             https://www.youtube.com/watch?v=9LmOySs_FwY&feature=youtu.be
Tickets:           https://www.comedyfestival.com.au/2020/shows/the-greatest-magic-show